Digital Transformation: Tools, Challenges & Goals [Infographic]
Connectivity experts MuleSoft conducted a survey to assess how organisations globally are executing on digital transformation initiatives, IT challenges and the role of APIs to meet business goals. Our infographic highlights the core findings.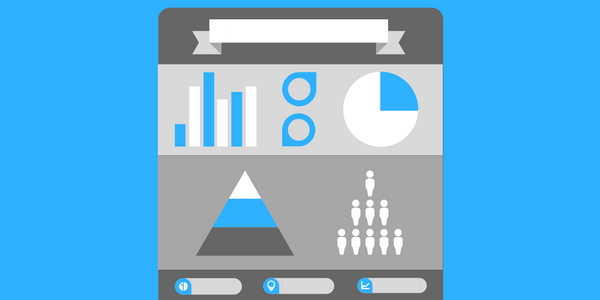 Digital Transformation: Not just a Buzzword
As they did in 2015, MuleSoft this year conducted a survey to assess connectivity trends in organisations across all industries and continents. The result: The Connectivity Benchmark Report 2016.
The 2015 survey showed that organisations were starting to adopt new technologies such as IoT and APIs in efforts to drive innovation and improve business connectivity. The end goal: Digital Transformation.
That theme has continued into 2016, with the majority of businesses worldwide getting started on their Digital Transformation initiatives. However, there are still some uncertainties in terms of the best approach to the transformation and some big challenges still to overcome.
As MuleSoft partners we wanted to summarise the report's key findings in a simple infographic, that highlights the core trends and statistics that the survey revealed:
(Click image to view full resolution infographic)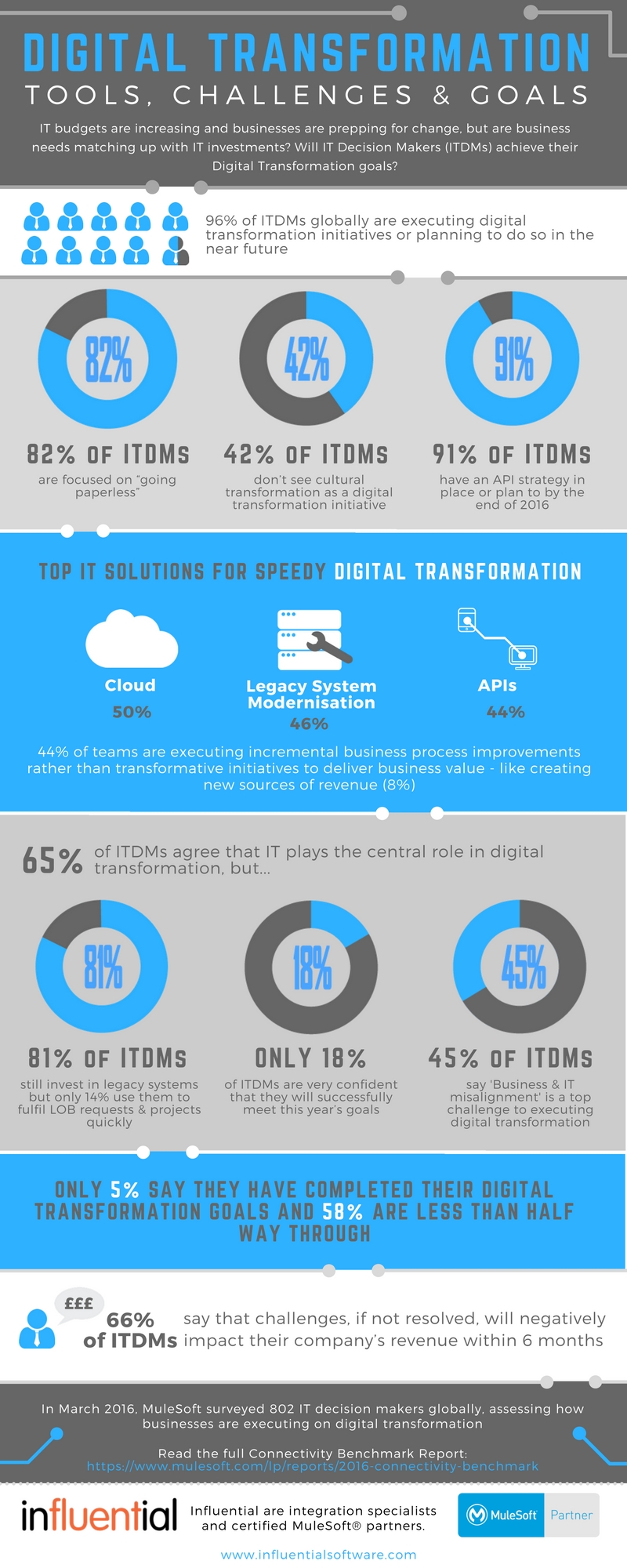 Let's Talk Digital Transformation
Are you ready to embrace the Digital Transformation? Talk to the Influential experts about getting started.
You May Also Be Interested In:
For 25 years Influential Software Services has delivered quality business software & data solutions from within the UK. If you would like to talk to us about a business intelligence solution, software solution or any IT project you need to deliver successfully, please contact us.