SharePoint Online intranet for technology
Tech company replaces an outdated intranet with our modern document management system
Influential Software helped this company accelerate its information exchange with a custom SharePoint Online intranet for technology documents.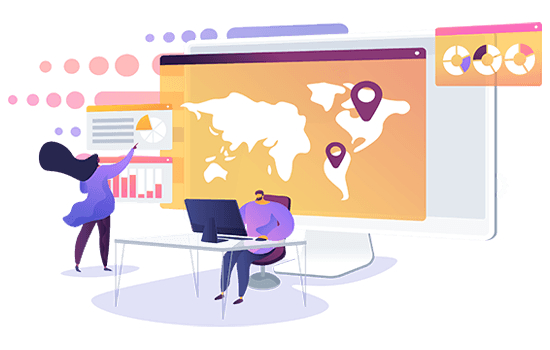 Executive brief
Custom cloud intranet development
Our client is a UK-based technology company that serves the public sector, including NHS Trusts. Influential Software assisted the company by delivering a bespoke SharePoint Online intranet for technology documents. The benefits of this document management system were:
faster access to information
future-proof modern platform
customised interface branding
Wondering how we designed a SharePoint Online intranet for this technology client? Read on to learn more.

The challenge
Outdated intranet had become a bottleneck
Years previously, the company had invested in a SharePoint Online intranet. But as the company evolved over time the intranet became more of a business blocker than an enabler.
On top of being built in an old version of SharePoint, the intranet lacked up-to-date customisation. Furthermore the intranet was being slowed down by an excess of disorganised code. And over-restrictive permissions meant staff couldn't access information easily.
In summary, the effects of this outdated document management solution were:
slowing the flow of business documents across the company
encouraging staff to use unofficial alternatives for document sharing
creating an overload of IT maintenance for the outdated system
Overall, these issues caused high IT costs, weakened security, and reduced productivity. It was clear that the company needed to refresh its document management system.
The solution
Bespoke document management system
Aware of our reputation as SharePoint specialists, the company engaged Influential Software to redevelop its intranet. The client's overall objective was to maintain the existing functionality while improving its ease of use and performance.
We provided an end-to-end development service over a single "sprint" of two weeks. This process included:
setting up a new environment for the SharePoint intranet
developing a CSS file to customise the look and feel
creating the new site structure and permissions
providing project management to ensure smooth delivery
By using SharePoint's out-of-the-box features whenever possible, our developers ensured speed and cost-effectiveness. Our team also shared their progress throughout the development process to gain client approval.
When the cloud intranet development was complete, we held a "show-and-tell" session with the company's staff to encourage adoption.
The benefits
Accelerating information across the business
With a modern SharePoint Online intranet in place, the company no longer had to rely on ad-hoc ways of sharing documents. Ultimately, this helped staff communicate more quickly and provide better service to their public sector customers.
We can summarise the benefits of this document management system as follows:
time and cost savings thanks to the low-maintenance, high-performance intranet
full adoption of the intranet due to the new customisation and interface
improved job satisfaction among staff and accelerated customer service
Unlock your business documents
This is just one dozens of our SharePoint development successes. From small businesses to global giants, we design custom intranets for all kinds of businesses. To learn more, see our development page.