SAP Ranks High for Natural Language Query Analytics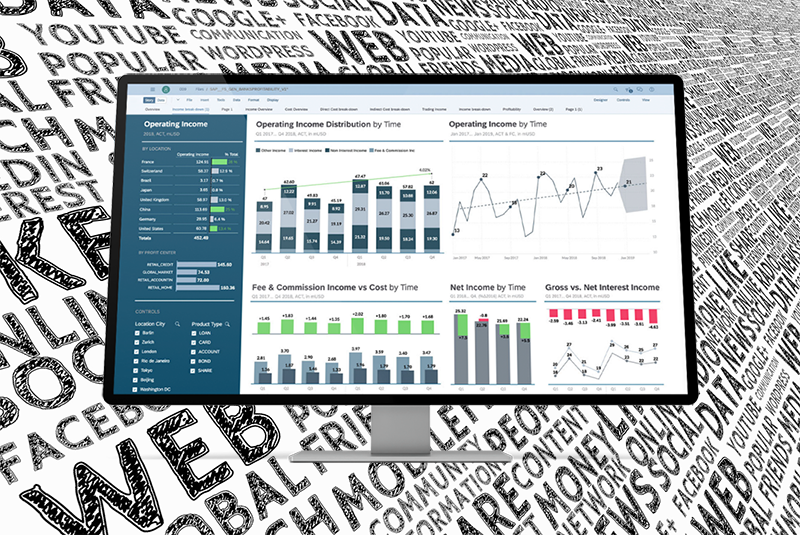 Wouldn't it be great if everyone in your organisation – regardless of their training – could benefit from analytics insights? That's the aim of natural language query analytics. By processing questions stated in everyday language, NLQ provides quick answers to all kinds of users.
NLQ capabilities are a key innovation in SAP's next-generation offering, SAP Analytics Cloud. As a Forrester report confirmed last year, SAP Analytics Cloud is a strong performer in the NLQ analytics space. The only organisation of its size to perform so well on NLQ functionality, this SAP software also has an encouraging roadmap in place.
Just as they would use a search engine, SAP Analytics Cloud users can ask about any aspect of the business and then drill down into specific regions, time periods, and more. They then receive answers in language that everyone can understand.
The Business Benefits of NLQ Tech
The benefits of SAP's natural language query analytics are clear. SAP Analytics Cloud allows you to deploy analytics to a wider user base. This reduces your reliance on niche talent such as data analysts, data engineers, and data scientists, thus saving your organisation time and money.
And this isn't the only innovation in SAP Analytics Cloud. The NLQ capabilities work alongside machine learning technology to empower all users with business simulations. With no need for a data science degree, users can see how changes within the business will affect business outcomes in future.
Is SAP Analytics Cloud Right for You?
All of this sounds very desirable – who doesn't want insightful answers to simple questions? But of course there's no single solution for every business. As the name suggests, SAP Analytics Cloud is not available on-premises. The software also offers less scope for customisation than some competitors.
That's why an experienced SAP Partner is a vital ally in deciding whether SAP Analytics Cloud suits your organisation. With one of the most experienced analytics teams in the UK, Influential Software will clarify the business factors and technical specs you need to know. And if the solution is right for you, we guarantee the best deals on SAP Analytics Cloud licences and supporting services.