SharePoint Case Study: How Global Insurer Boosted Efficiency
A newly published SharePoint Case Study looks at the successful Microsoft SharePoint 2013 project delivered for a leading global insurance company.
After a recent merger a major insurance company found itself using 6 different out of date paper based insurance systems. Recognising the limitations, security issues and inability to track KPI's of the workflow the company needed a cost-effective systems upgrade, and fast.
The Influential SharePoint development teams were able to deliver a bespoke software solution that successfully overcame the challenges the insurer was facing. Processes were modernised by building a digital task manager with the SharePoint 2013 platform.  All at a reasonable cost and within the tight 8 week time-scale.
Now the business has instant global document access, digital filing & processing with secure daily backups and a notification system for task due dates and deadlines. With tracking, monitoring with real time reporting efficiency has been enhanced and productivity boosted.
The system is flexible and configurable, the system is future-proofed and ready to roll out to the corporation's offices worldwide for 800+ users. Now the client is looking to expand the system further to include enquiries and incident reports, with a host of new tracking and reporting features.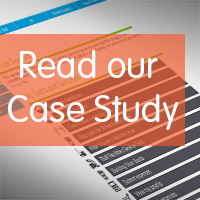 Download the SharePoint Case Study to read more:
Microsoft SharePoint 2013 Case Study: Bespoke Task Manager Workflow [pdf 222kb]
"Huge Efficiency Gains for Global Insurer After Switching to a Bespoke SharePoint Workflow by Influential Software"
Get in touch with Influential's specialist SharePoint consultants now to find out how your business can use Microsoft SharePoint to enhance efficiency and boost collaboration.
If you would like to talk to us about a business intelligence solution, software solution or any IT project you need to deliver successfully, please contact us. Visit us in the world famous Searcys rooftop bar of our landmark 30 St Mary Axe (City) site or at our Kent and Glasgow offices to discuss your needs.