Self-Service BI For Business Users: New IBM Cognos Analytics
Business Intelligence has changed. Decision makers are now demanding instant insights with self-service reports, wherever and whenever they need them. Can the new IBM Cognos Analytics deliver?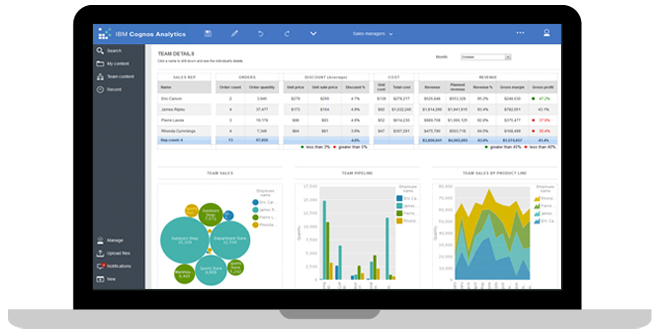 Influential's partner IBM set the business standards for Business Intelligence for many years. The groundbreaking IBM Cognos range had unbeatable BI performance and for so long it was the go-to choice of IT specialists. Yet the last major release, Cognos 10, was five years ago. That's a very long time in business intelligence. New trends are shaping the industry and many new competitors have emerged.
To keep in the BI game IBM needed to deliver something special, and they may have done just that. A new look, new focus release, Cognos Analytics aims to breathe new life into IBMs flagship BI range. Tweaking the name to 'IBM Cognos Analytics' and dropping the version number (Cognos 11) are only the tip of the iceberg.
So, what changes have IBM made, and is this the release Business users have been waiting for?
Putting Intelligence Back Into Business
A trend has been growing the last few years to make analytics more accessible. Competitors old and new have emerged with their own simplified analytics solutions aimed squarely at front-end users.
This was something IBM had been missing – until now.
IBM have made major improvements without cutting corners.
Under the bonnet there is now more power than ever before. IT specialists now have more tools with better modelling and reporting capabilities. Having learned a few tricks directly from IBM's Watson Analytics advances this goes way beyond an upgrade.
However, it's the business users that will be truly wowed. With the clean new look plus great handling, IBM have transformed from what was an unwieldy beast into a slick business focused machine.
IBM are playing smart: placing Enterprise grade Business Intelligence firmly in the hands of the decision makers.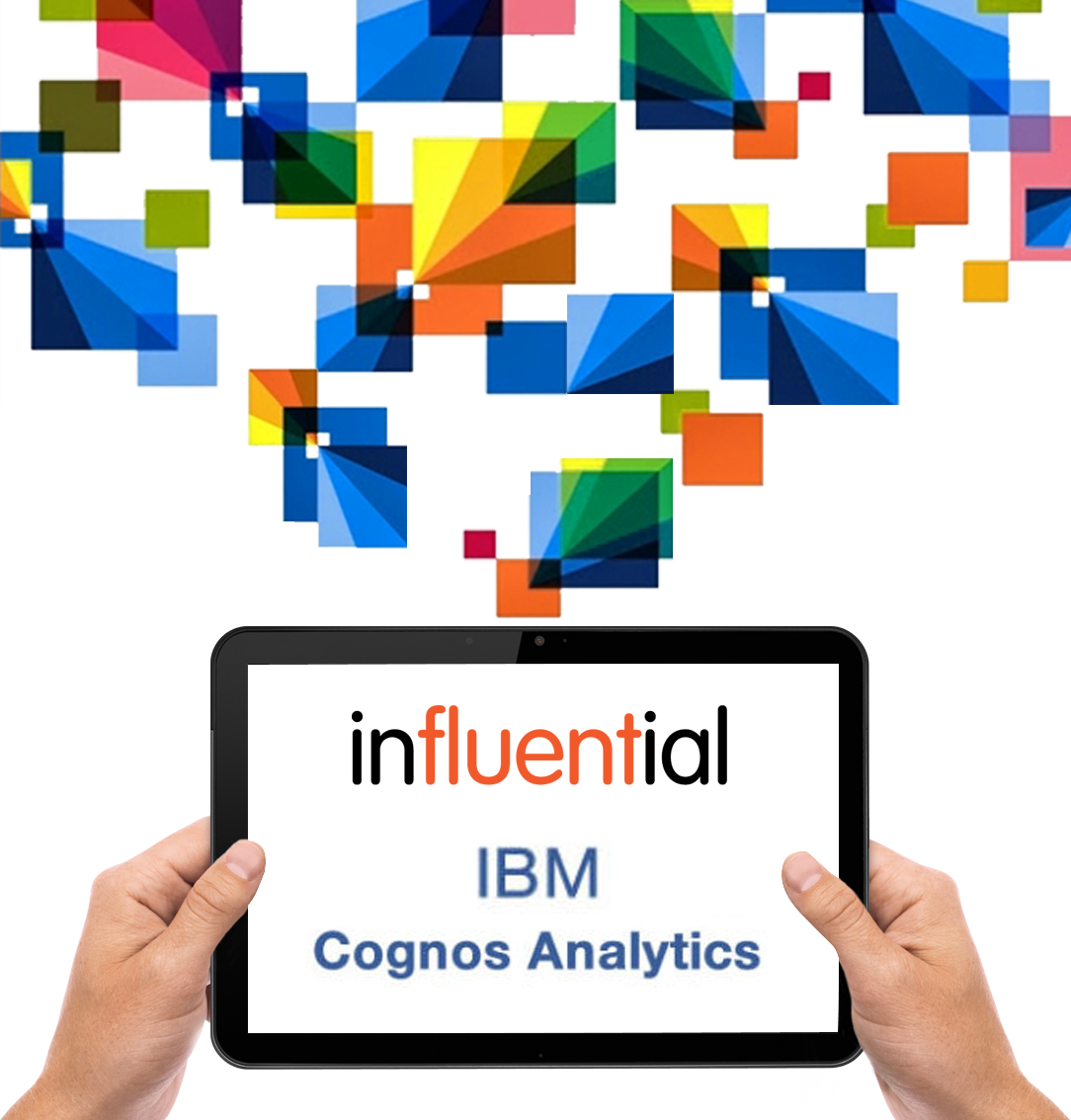 Influential Analytical Insights
IBM's key move is to directly empower business and enterprise users.
The positive impact of Cognos Analytics is being felt by Influentials' IBM Business Intelligence clients. Early reports say that the new simplified interface is more user-friendly.
Those in business focused roles feel they now have more control with far less reliance on the IT department.
IBM has managed to do this by focusing on three core areas:
An improved User Interface
More efficient data discovery
Making BI truly self-service
If your company is considering a Business Analytics Solution but had written off IBM as too complex or cumbersome it would be wise to look again.
Speak to our Cognos Team today and find out how you can enhance your business by switching to IBM Cognos Analytics
An Updated, Modern UI (User Experience)
One thing is clear straight away – this is a vast improvement over previous Cognos Interfaces. As well as a clean new look the navigation and use is intuitive and clear.
Ease of Use
Non-technical users in particular will find it quick to learn and straightforward to use the simple, unified interface. Most impressively, the single UI now allows users to create three types of content from one place:
Report Authoring
Dashboards
Data Modules
Consistent Experience Across Devices
Now there is a single, consistent and unified user experience across the web and mobile. For touch-screen devices finger swipes and slides replace clicks. Menus and handy search functions make everything much easier to find on whichever device you are using. A big improvement over clunky predecessors.
Enhanced and efficient data discovery
Improved Efficiency
A much better workflow means Insights can be found instantly. The intelligent interface will automatically interpret intent, guiding and supporting users with suggested paths to help find what they need.
Tailored Scalable Performance
Built upon a robust enterprise platform Cognos Analytics isn't limited in scope. Able to painlessly grow with your business, satisfy all your business intelligence needs by providing scalability, security, governance and performance.
True self-service BI
Reducing IT Reliance
Non technical users can now quickly build their own dashboards and reports. This allows users to reduce or eliminate IT intervention for many previous tasks – something IT and decision makers alike will appreciate.
Personal Service
The platform delivers a truly personal approach to analytics – personalise reports and dashboards to fit your exacting needs. Business users are empowered so that individual or workgroup challenges can be solved directly by the users on their own.
Be Smart: Gain the competitive edge
Cognos Analytics is now a user-friendly, fast, modern and robust self-service BI solution.
Take Control of Business
The ability to seize opportunities and solve problems quickly is vital for business performance. Cognos Analytics puts an agile and intuitive analytics solution directly into the hands of decision makers.
The BI Solution for IT Managers
IT managers face challenge of tight budgets and limited resources. While Business Users cut down IT demands by running their own reports Cognos Analytics also reduces demand on IT staff, with low maintenance and little downtime. All with improved efficiency, faster reporting and modelling, and more tools than ever before. A proven solution that, as the business grows, can easily be scaled to fit.
IBM Cognos Analytics: Empower decision-makers with timely insights
Contact the Influential Cognos Team to find out how to take control of your business with Cognos Analytics Business Intelligence.