IT Support Services – Why Kirk needs Scotty
With Captain Kirk and his crew as our guides, we explore some of the benefits of IT support services for your business, as well as the risks and consequences of not having things in place.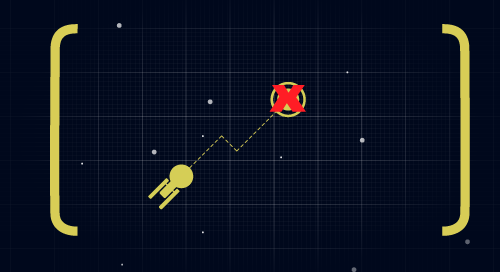 "Bridge to Engine Room – Warp Factor 9!"
Captain Kirk of the USS Enterprise calls to the engine room for warp speed – but why? This is the future; does Kirk even need Scotty when he could just flip a switch right there from the bridge?
Starting or running a business can feel a lot like commanding a ship, setting forth on an adventure into the unknown. To boldly go…you get the idea.
IT and support are the engineers of your business ship.
With the mission of reaching customers and delivering services (or exploring strange new worlds) at the forefront of your attention, investing in support services is often a low priority. You implement a digital system for your business, set it running and assume it will continue to do so while you focus on your customers and services.
This would be like the Enterprise without Scotty. However, Captain Kirk would never set forth without his engineer on board.
For the Enterprise the engineers have to be literally 'on board' because, well… they're in space and call-outs are tricky. While many businesses have internal IT staff too, there are some key advantages to outsourcing your IT support:
No single point of failure

should your IT people leave

Up to date expertise

from specialist support teams

Reduced IT costs

with bespoke support agreements and SLAs

Increased internal focus

; freed up internal teams to focus on the core business
However, advantages of outsourcing aside, the initial question remains: why do you need support at all? Why does the Enterprise need Scotty?
Why Do You Need Support Services?
1. Because you need someone on board who knows how the system works
"I know this ship like the back of my hand."
You need an expert. You need someone there to answer the technical questions, to monitor systems, to investigate errors and help users understand how to get the results they need from the system.
It's quick and simple to get a support agreement in place. Support is usually offered with bespoke development or a product licence, and you can approach providers about project rescue for your legacy systems.
2. Because the engine room needs maintenance to keep running
"I cannae change the laws of physics!"
Like it or not, technology around us changes constantly and your systems need to keep up. Updates to integrated platforms or APIs can affect your system's functionality or compliance, disrupting services and compromising efficiency or revenue.
With established maintenance agreements in place you can rest assured that when issues arise they will be handled quickly and cost-effectively.
3. Because the ship will run faster and smoother with proactive improvements
"I'm giving it all she's got captain!"
Modern digital solutions are often designed to be scalable and future-proofed, but they still require attention to maximise business potential. Your competitors will constantly work to make systems better, faster and more secure – why shouldn't you do the same?
Support is about more than just reacting to issues – it's also about proactively pursuing improvements to prevent issues occurring. With managed IT services you can outsource specialists to test and development systems, look after your data, boost efficiency and enhance security.
4. Because from time to time, things break
"The engines cannae take it captain!"
Without the teams in the engine room, the Enterprise could be left stranded.
It does happen – sometimes systems break, fail or stop working. This could be a minor disruption that only affects isolated functions, or a major one that brings your whole system crashing down.
It's always a good idea to prepare for an emergency scenario. SLAs that outline strategies for different priority 'break-fixes' will save time, money and stress should the worst happen. System backups and disaster recovery services can minimise downtime in the event of system outages, restoring functionality as quickly and painlessly as possible.
"Set Phasers to Stun"
Support isn't just about making systems work. It's about supporting the systems while they work; supporting your enterprise, the way Scotty supports the starship Enterprise.
For many businesses support is low priority as it doesn't produce revenue. You might even think that ignoring it will save you money. However, the consequences in the long run could be huge, not just to your bottom line but to your brand and customer retention.
With the right support teams on board, you can stun your customers and partners with a smooth running business ship.
So the next question is: where do I begin?
You May Also Be Interested In:
For 25 years Influential Software Services has delivered quality business software & data solutions from within the UK. If you would like to talk to us about a business intelligence solution, software solution or any IT project you need to deliver successfully, please contact us.