InfoPath And The Future Of SharePoint Forms
Posted on Tuesday 10th October 2017 12:00
Organisations are currently looking ahead to find viable alternatives for their SharePoint forms solution currently based on InfoPath forms.
From the start, InfoPath was never built for but rather retrofitted to support SharePoint forms.
Microsoft turned to researching a web-based solution for the design and creation of forms online rather than on a desktop.
InfoPath is generally a great tool for businesses needing to build forms because of its support for basic calculations, external data sources, conditional formatting and custom code.
Over the last decade, SharePoint has outgrown InfoPath, exposing its limitations, especially its XML foundations. First of all, when publishing forms to SharePoint, users can encounter rendering issues, the forms are not mobile friendly and the usability is lagging. For large lists, the publishing process is not stable.
Status of InfoPath and SharePoint forms
The updated guidance from Microsoft is that InfoPath will still be supported until 2026, which is a long time in terms of software technology.
SharePoint 2016 supports InfoPath browser forms. InfoPath 2013 works with SharePoint 2016 InfoPath Forms Services.
InfoPath 2013 is the last version Microsoft will release, and support has been extended until 2026 to match SharePoint 2016 support lifecycle.
Office 365 will support InfoPath browser forms officially until further notice, although they are not working in the mobile view. The browser forms containing code are not supported anymore.
Microsoft provides guidance that the successor to InfoPath is PowerApps, but with some caveats: feature parity with InfoPath is not a goal and InfoPath will still be preferred for some scenarios like offline work or rich XML documents.
Alternatives to InfoPath forms
A common usage scenario for InfoPath customers is to build moderately complex, interactive forms that integrate with SharePoint lists and libraries.
Currently there are not many options available from Microsoft:
PowerApps (and Flow)
Excel Surveys in Office 365
Custom .NET forms in SharePoint
As a result, major players are currently offering powerful alternatives to InfoPath:
Nintex Forms
K2 SmartForms
Formotus
Comparison
PROs
CONs
PowerApps (and Flow)
Runs on every device
Easy to deploy
Bring your own data
Basic workflow offering
Complex in hybrid scenarios
Excel Surveys in Office 365
Easy to extract and transform the data
Accessible to the masses
Not mobile friendly

Not useful for complex forms

No integration with external data sources

Custom .NET forms
Highly reusable and extensible
Integrates well with other technologies
Highly customizable
Virtually no implementation constraints
Hard to maintain
Developer knowledge needed
Big learning curve for some InfoPath customers
Nintex Forms
Mobile phone/tablet support
Friendly workflows
No code solutions
Web based, drag and drop experience
LOB systems integration missing
Licence and cost implications
K2 SmartForms
Low code powerful BPMS
Reusable forms automatically generated from SharePoint lists
Mobile friendly forms
Cost of licences implications
Steep learning curve even for technical staff
Formotus
Mobile/touch optimized forms
Seamless migration of InfoPath forms
Rich offer of data store connectors
Basic workflow offering
Licensing costs (as license-months)
The future of SharePoint forms
SharePoint has never been known for having the best user interface, but has provided a platform around which organizations could develop powerful business solutions using forms, workflows, lists and by manipulating the look and feel.
Forms are challenging to design and, with all its advances, the fact remains that SharePoint has a user experience (UX) problem. The developments and news coming out of Microsoft suggest they are focusing on improving the user experience.
Everyone using InfoPath is to some extent concerned about finding a replacement. Need some help? Just ask.
Why Bother Training Staff? How Can You Make It Effective?
Posted on Friday 10th February 2017 2:11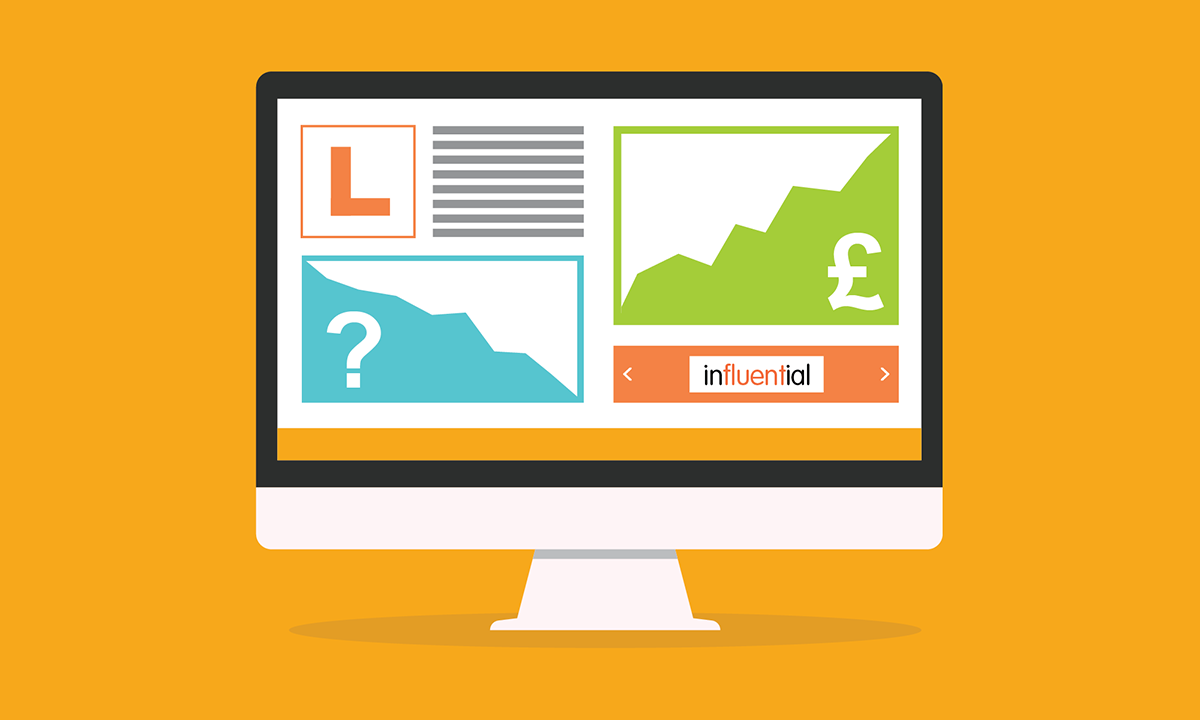 A huge number of organisations forget to factor in a training cost to their projects. There is an assumption that 'people will just pick it up', perhaps thinking this will save time and money. That may appear true on the monthly balance sheet, but over time your business can pay a far higher price.
Can The Lack Of Training Impact Business?
Consider this, would the world's number one golfer or tennis star go straight into an important competition or match with new clubs or a new style racket without having tried them out first and practised with them? I very much doubt it.
The performance will suffer, more mistakes are made. This will impact on the result.
It is the same in any business. Just giving your workforce the right tools to do the job won't magically provide the desired results unless they get the proper training to use them.
The bottom line is, training increases user adoption and improves performance.
If your business invests in new software, upgrades to a more recent version, or even brings in new staff, without training performance will suffer. If you want to both protect the investment and drive results, the most effective way to do that is through timely and efficient training.
What Are The Benefits Of Quality Training?
So, what are some of the main reasons behind training your staff?
Increased job satisfaction and morale among employees
Improved employee motivation and engagement
Enhanced efficiency in processes, resulting in financial gain
Improved capacity to adopt new technologies and methods
Greater innovation in strategies and products
Reduced employee turnover and absenteeism
Improved skills improve business quality: Results, services or products will improve.
Business Benefits Of Training Can Include:
Improved Bottom Line
Improving efficiency, productivity and profitability will ultimately improve the bottom line.
Improved Flexibility, Competitiveness and ability to Adapt
Just as the latest golf club or racket can give a player the edge, so can new business tools – but if they are not used properly the advantage is lost. Allowing teams to implement new technology correctly not only improves direct results, it increases take-up of new strategies and ideas. Improved ability to embrace new trends and technologies creates better business flexibility. without suffering from skill shortages
More opportunities for Business Growth
Better customer satisfaction
Better internal communication and leadership
Less waste and reduced need for external costs
When Do Staff Need Training?
New software purchases
Upgrading to newer versions of old software
Migrating Systems
New staff, staff changing teams or promotion to new roles
To "pilot", or test, the operation of a new system
When a performance appraisal indicates performance improvement is needed
As part of an overall professional development program
Succession planning, to help employees be eligible for organisational role change
Now we have in mind the benefits of training and when it may be needed, what is the best way to roll out your training plan?
Different Learning Styles
There are many different ways in which staff learn and we don't all learn quickly or well by sitting alone with a text book! To ensure staff get the right training to suit their needs, different learning models have been defined to help understand how they learn.
One popular model explains that the vast majority of people fit into 1 of 3 learning styles. These 3 styles are visual learners, audio learners and kinaesthetic learners.
Visual Learner
Uses visual objects such as graphs, charts, pictures and likes seeing information
Can read body language well and has a good perception of aesthetics
Able to memorise and recall various information
Tends to remember things that are written down
Learns better in lectures by watching
Audio Learner
Retains information through hearing and speaking
Often prefers to be told how to do things and then summarises the main points out loud
Notices different aspects of speaking
Kinaesthetic Learner
Likes to use the hands-on approach to learning new material
Would rather demonstrate how to do something rather than verbally explain it
Prefers group work more than others
It is important to ensure when looking for staff training that the course leader fully understands the material and topic, but is also agile in adapting and incorporating different teaching methods into the training to suit.
Targeted Training – Goals And Planning
Now we understand how people learn, the next issue to address is what do they need to know.
Good trainers always answer vital questions when putting a training plan together.
What are your training goals for this session?

New skills
New techniques for old skills
Better workplace behaviour

Who is being trained?

New employees
Seasoned employees
Upper management

What is your training budget?
How much time has been allocated for training within your organisation?
All of the above questions should be able to be answered after a detailed Training Needs Analysis has taken place (which we will be covering in our next Training Blog instalment)
Back To School? Rediscover The Classroom
In summary – Business Training for staff is often overlooked, either as a cost or time-saving. However training isn't just important to any company, it is vital.
The mid and long term business benefits of training drive down costs, boost efficiency and performance, which all improve the bottom line. Staff feel the benefit, engagement rises and turnover drops. Everyone wins.
Identifying the need for training is just the first step. Getting the right training is the real secret to success.
Choose A Training Company With Experience
Not only a breadth and depth knowledge of the course content but also a great ability to understanding the needs and requirements of your staff. It's why we ensure our course leaders have years of experience under their belts, both using the software and delivering sessions to groups of all sizes, abilities and needs.
Check The Course Has Positive User Feedback
It's one thing for a business having a great training sales pitch, but it's another to have proof. It is important to look for training providers that have positive feedback from actual course users.
Influential invite all those who train with us to provide feedback via CourseCheck. An independent 3rd party that allows verified course users to post reviews about the courses they take. So you can be sure that all the good feedback for Influential Training is genuine!
| | |
| --- | --- |
| | "Excellent course – well delivered." |
There are many delivery styles available to cater for the training needs of your organisation, but based on the learning styles that people have, there is only one that can meet them all in one go.
It's time to go back to school and rediscover the classroom!
The Importance of APIs: Imagine a World Without Them
Posted on Monday 5th December 2016 10:30
What would happen if we woke up tomorrow and APIs simply didn't exist? We know they're are a part of modern technological development and disruption, but do we really understand the importance of APIs?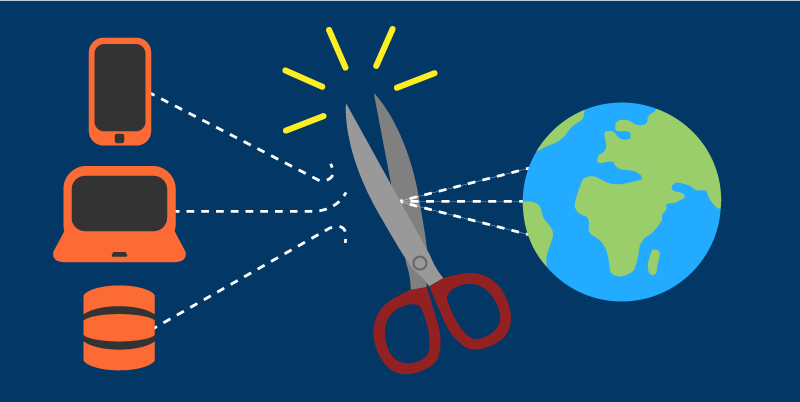 Imagine this: the clock strikes midnight and APIs no longer exist.
Off goes your alarm and you reach for your smartphone; Facebook, Twitter and every other social network isn't working. Your weather app has no information to help you choose the appropriate outfit for the day and Google can't find any traffic updates to help plan your travel. If you like to browse the morning headlines then you're out of luck – the news app has gone silent.
Without APIs, we're left with 'application islands' – a world of isolated data and applications that can't communicate. Without the 'digital glue' of APIs to hold systems together, the technologies we have come to expect and rely on simply won't work… and it doesn't just stop at social media.
A World Without APIs
Instant messaging applications give way to phone, email or SMS – assuming that none of the back-end systems of your network provider use APIs to deliver their service. Global communication as we know it is gone. Without APIs, any and all services run from remote or cloud-based servers cease to function.
Say goodbye to Youtube, Netflix, FreeSat, Sky+ or Tivo; you'll have to rely on video entertainment services delivered by cable. Online bookings won't work; everything from the cinema to flight and rail travel will only be bookable via interaction with a human being.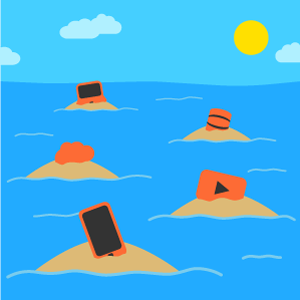 You can't check your banking information online anymore; you'll have to visit a branch for details and an ATM to withdraw cash – again, assuming that ATM back-ends are API-free. Shopping online is a thing of the past – it's back to physical catalogues and coupons sent via paper post.
We'll be amazed by how many seemingly safe, non-cloud services fall down because some part of their systems rely on APIs. The standardisation, reuse and global sharing of APIs mean that companies and individuals everywhere leverage them for their business. Processes, services and activities around the world will grind to a halt.
A Future Without APIs
So, what next? Consumer expectation for seamless connectivity and services is a product of APIs. Without them, business strategy will resemble that of 20-30 years ago, when success was dictated by a company's size and resources.
Organisations worldwide utilise APIs for digital transformation and business growth, adapting to the disruption caused by the 4th Industrial Revolution – disruption that has suddenly stopped. Businesses no longer need to adapt for survival, and those that have failed to keep technologies and processes up-to-date may even be better off.
APIs are a democratiser in business, levelling the playing field so that SMEs and startups can compete with FTSE-100 companies. In our new API-free world, the web-startup from home scenario is no longer possible, and global offerings have to be fundamentally reassessed. The exponential increase in technological development slows to a crawl and businesses growth requires a different kind of innovation – innovation that might be a struggle for many to achieve.
An entire generation of people has grown up with API-powered technologies and services at their fingertips, absorbing information in a totally different way to generations past. The human thought process has evolved; problem-solving now demands the approach of 'ask Google' and instant access to information through the internet. This new generation, shouldering the burden of society's future, will have to learn about technology all over again. It will be a long time before we regain the technological functionality we once had if it ever happens at all.
Why It's So Important To Understand This
APIs, thankfully, aren't going anywhere. They're integral to the way our technologies, society and culture has evolved – which is why businesses can't afford to ignore them.
APIs are a core part of the disruption in Industry 4.0 and many believe that API-led connectivity is the solution to meeting the increasing demands on IT. A 2016 report about connectivity showed that 91% of business IT decision makers globally have an API strategy in place, or plan to by the end of this year. For the remaining 9%, time is running out to maintain a competitive edge.
There's no time like now to start forming your API strategy. Need some help? You know who to ask.
Related Articles:
Why Spreadsheet Reporting is Bad for Business
Posted on Wednesday 23rd November 2016 3:30
Just about every business today uses spreadsheets in reporting, despite not being the right tool for the job. In fact, there are several reasons why spreadsheet reporting can be bad for your business and why you should consider the alternatives right now.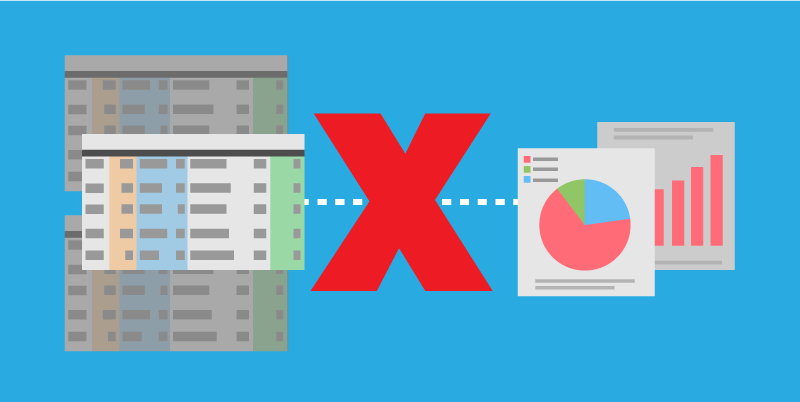 "What's wrong with spreadsheet reporting?" I hear you ask. Quite a lot, actually.
Spreadsheets are designed primarily as an accounting tool, to digitally represent worksheets. They are not the versatile, multi-purpose solution that all-too-many business professionals mistake them to be.
In fact, businesses' over-reliance on spreadsheets for processes like reporting is a well-documented problem, with expensive inaccuracies. There are numerous reasons why, but let's focus on some of the key ones first.
The Problem With Spreadsheets
1. It's easy to make mistakes.
Spreadsheets rely heavily on manual input, and human error is an obvious element of risk. Various studies over the years show that almost 90% of spreadsheets out there have errors, some creating financial discrepancies of billions – that's right, billions.
Despite the costliness of potential errors, only a fraction of users are trained or experienced enough to leverage them properly. Those that are trained would know that they're rarely even the right tool for the job. With such a high margin for error in spreadsheets as a reporting tool, how can you fully trust the answers you're gathering?
2. They're a productivity drain.
It's simply time-consuming having to manually fill out hundreds of little cells, copying and pasting information from one sheet to the other and producing clumsy, ineffectual reports. Duplication of data is a frequent occurrence, requiring yet more time to fix if it's even spotted at all. For so many companies this sort of process is conducted weekly, meaning a scheduled routine of time-wasting that few can afford.
3. Collaboration is difficult.
In fairness, this has been improved marginally through adoption of cloud-based platforms where you can better maintain a single copy of the spreadsheet – the all important "single version of the truth". However, even with cloud-based spreadsheets, it's tricky to govern how users input the data. Who is inputting? When are they inputting? If mistakes are made then there is no 'paper-trail' for auditing, and locally-stored and shared spreadsheets are even worse; multiple copies with conflicting input from numerous sources.
4. They're simply no good for analytics.
Analytics are a vital part of reporting, and spreadsheets offer virtually nothing for this. Critical data gets hidden or lost completely in a mass of rows and columns, with no way to easily translate anything into tangible insights.
Data visualisation is almost impossible with the limited range of chart-building functions that spreadsheet programmes have to offer and without that there's no way to summarise key data. Examining data from different spreadsheets becomes another manual process and there's no way to link data from sheet to sheet – a link that is often as important as the data itself.
What's The Right Tool For Reporting?
So what's the alternative? The short answer: dedicated, purpose-made software, allowing your spreadsheet software to go back to doing what it does best for your business.
To report on your data it needs to be stored somewhere. The proper way to do this is with a database or data warehouse, not a spreadsheet and indeed not stored away in anything on your local machine. Databases allow for automated integration of data into storage, with the ability to access it on an ad-hoc basis.
Once stored and accessible you can view, manage and visualise your data in dedicated platforms. They range in scale from products such as Cognos Analytics, Microsoft Power BI and SQL Server to Dynistics dashboards and our very own intelligence and reporting platform ATLAS Publishing Intelligence.
Need to exchange data between systems? Instead of exporting and importing CSV files from system to system, why not expose your data to an API? This not only paves the way for frictionless connectivity between your systems, it is the foundation for improved integration with other applications, partners and customers.
All of these tools are configurable and easy to use. You and your teams can customise dashboards, data visualisations and reports to give you the data you actually need, in a fraction of the time, error-free. The benefits to your productivity and business intelligence are well worth the investment to get started and you'll never regret kicking the spreadsheet addiction to the kerb.
Does your business reporting process need a spreadsheet intervention? It might be time to get help.
Featured Project
Streamlined Reporting for Residential Security Company
Challenge: Manual Reporting Slow & Unreliable
A company specialising in the installation of residential security and alarm systems was in need of an updated reporting solution. Their existing system involved a heavy-duty spreadsheet, with multiple tabs containing all their critical data about customers, sales records, products and sales actions. This data was manually extracted from the spreadsheets for reporting by applying filters across the numerous tabs. This process was time-consuming and didn't offer the accuracy and reliability that the client needed for business reporting and to assess further sales opportunities.
Solution: Automated Salesforce Reporting System Built
Influential teams worked closely with the client to define the functions the existing spreadsheet and proposed a customised Salesforce  implementation to automate their processes. The bespoke Salesforce instance was built and all data from the spreadsheet was imported. The company now has easy, unified access to their data and host of custom reports that are scheduled to run automatically when needed. Reports can now be generated in a fraction of the time with increased data accuracy, boosting company productivity and offering improved business insights.
Business Success in the 4th Industrial Revolution
Posted on Tuesday 15th November 2016 10:30
The 4th Industrial Revolution is here and for business to survive it must adapt – quickly. To do so we must first understand the 'Industry 4.0' disruption; the impact and risk for business, and the necessary change for survival.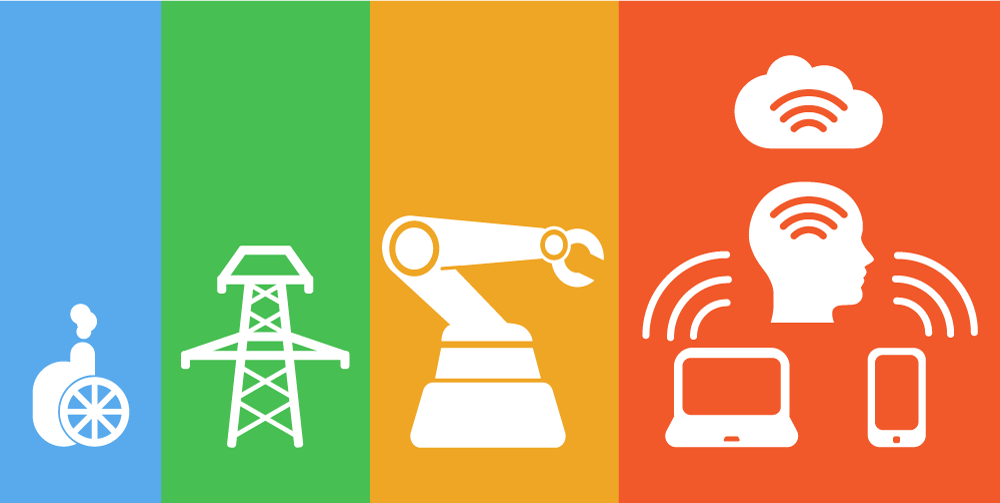 What is the 4th Industrial Revolution?
'The 4th Industrial Revolution' or 'Industry 4.0' is a topic that has been picking up momentum in discussion for the past few years – propelled to the forefront of conversation as the focal point of the World Economic Forum earlier in the year.
So what is it? Let's take a look at the industrial revolutions that have come before:
 
The 1st Industrial Revolution

 brought the transformation of labour, from hand-production to water and steam powered machines.

 
The 2nd Industrial Revolution

: The Technological Revolution. The industrialisation of Society connected disparate existing networks, the movement of people and ideas, the electrification of processes and production lines.

 
The 3rd Industrial Revolution

: Manufacturing goes digital. Technologies converge, web-based processes and new robots allow for ultimate customisation and bespoke production.  

 

The 4th Industrial Revolution marks the blurring lines between the real world and the technological world.
Advances in wearables, virtual reality, artificial intelligence, robotics, voice-controlled homes, Big Data Analytics and the Internet of Things – all are part of a new wave of 'cyber-physical' systems that are changing the playing field.
Human beings are connected to technology, to systems and to each other. The overlap of technology into our personal and professional lines is growing and it's getting harder to see where one ends and the other begins.
What Does It Mean For Business?
Like any change, the 4th Industrial Revolution means disruption.
New technologies are evolving exponentially, increasing the demand on IT to deliver more, faster. With the old business & operational model, the gap between demand and delivery is going to get wider and wider.
The impact on business is already clear: only 12% of the Fortune 500 firms in 1955 were still in business in 2015. Companies that can't meet demands will fail and there will be no shortage of competitors to take their place.

Adapt To Survive: Embrace the Disruption
Adaptation is critical, but it isn't enough to simply react after demand has increased. The best defence is a good offence – businesses that survive will be the ones doing the disrupting.
The key is to act now; to reexamine the way we do business and change the approach to meet demands. This means more than simply digitizing systems as we did during the 3rd industrial revolution.
Industry 4.0 calls for digital transformation; innovation of products, services, the role of IT and the entire operational model. Connectivity is essential which will mean a shift to standardised, reusable assets such as APIs.
Many leading technology companies are already embracing the disruption and we're thrilled to be partnered with them. Solutions such as MuleSoft's AnypointPlatform are designed to support frictionless connectivity between systems and applications with API-led connectivity.
Business Intelligence tools such as IBM Cognos Analytics and SAP BusinessObjects offer powerful business insights. This business-critical data is vital for the process of reexamination and laying out the steps towards innovation.
Are you ready to embrace the disruption? Talk to the Influential experts about getting started.
Related:
Cognos TM1 and Cognos Express Users SSL Certificates Alert
Posted on Monday 14th November 2016 9:30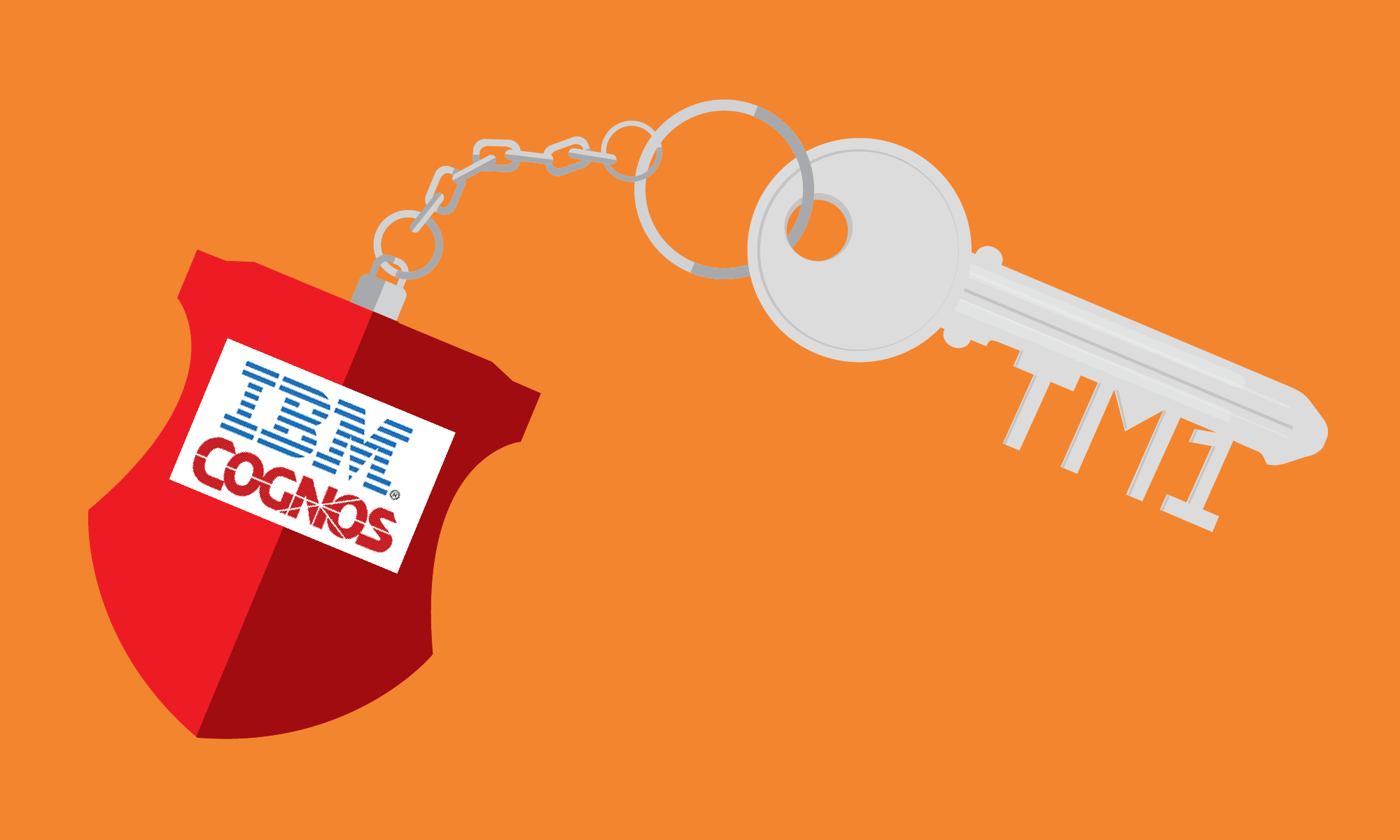 IBM Alert: Update Your Cognos TM1 SSL Certificates
IBM support has issued an urgent message to all premise Cognos TM1 and Express users:
You must refresh your SSL Certificate or your TM1 System will Stop Working on November 25, 2016.
Put simply, all SSL certificates bundled with Cognos TM1 will expire on November 24th, 2016.
If new certificates are not updated before this date communication between clients and the TM1 Server will be prevented. In effect, Cognos TM1 will become unavailable.
Is Your Data At Risk?
All users of Cognos TM1 could be affected and urgently need to review their SSL settings.
If you are NOT using custom SSL Certificates on both your TM1 Admin Server and TM1 Server or using the v2 TM1 Certificates – then your organisation will be affected.
It is important to note – custom certificates on your WEB TIER (if SSL Secured) are not a solution.
Unless you also configured custom certificates for the TM1 Admin Server and TM1 Server – then you will still be affected.
Updates need to happen before November 24th. 
After that date any bundled TM1 SSL certificates which are not updated risk loss of functionality.
Why is the update needed?
Historically, TM1 have bundled certificates. This makes certain every client has SSL enabled, which ensures communication between clients and the data server are secured. This is unusual as most SSL Configuration is now transferred to the customer base by vendors.
The reason why the TM1 team continue to bundle certificates is to simplify the ability to have secured communication. By allowing customer owned custom certificates to be used as well it ensures all TM1 users, regardless of skill level and understanding, will have secure communication.
While on the one hand, this is great news on the other certificates expire every 10 years. At this point an update is required to prevent a mass outage – which is the current issue this November.
IBM Support put together a useful FAQ to help users understand the IBM Cognos TM1 certificate expiry issues.
How to update IBM Cognos TM1 Certificates
Get in touch with your Cognos Support Team!
The first port of call is to check with your support team. If they are on the ball, like the helpful Influential Support team with our in-house Cognos TM1 Solution experts, then you will already have had a step-by-step plan actioned to ensure your TM1 connections run smoothly and uninterrupted.
Alternatively: IBM Support suggest 4 different options.
IBM Support put together a simple guide to Updating Cognos TM1 SSL Certificates outlining the 4 methods they recommend:
Get Cognos TM1 Support
If you need Cognos TM1 support Influential are certified IBM Partners. We offer Cognos TM1 Licences and Support services. We can work with you to review and assess your Cognos TM1 installations.
(*=Required Field)

Bridging the IT Delivery Gap
Posted on Wednesday 9th November 2016 10:30
Technology is changing and the space between demand and delivery – the IT Delivery Gap – is only going to get bigger. What impact will the gap have on businesses and what can be done to bridge it?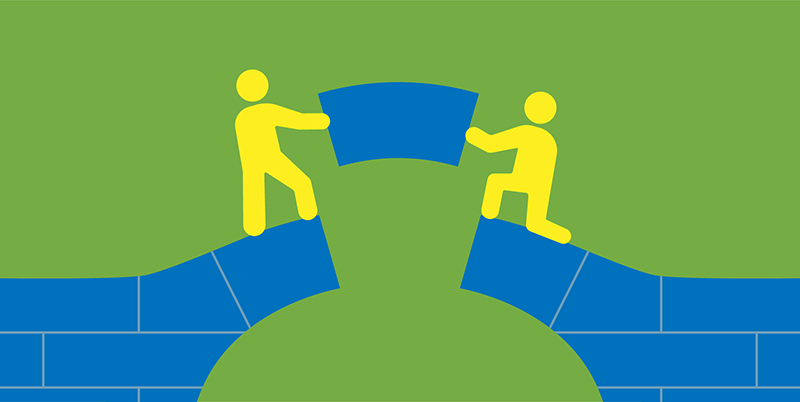 What is the IT Delivery Gap?
It's no secret that the world is changing. New technologies are emerging rapidly, such as IoT, Mobile, Big Data Analytics, SaaS and Cloud adoption – all evolving at an exponential rate.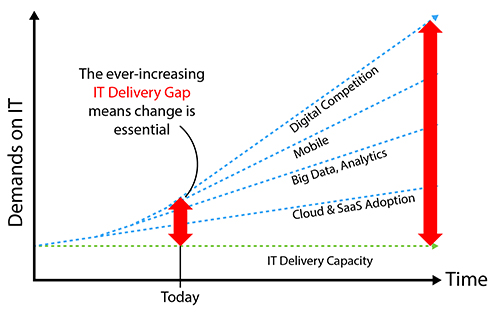 New applications add to data production, and require more connections and integration. As Businesses attempt to leverage this new technology, to meet customer and partner expectations, the pressure falls on internal IT teams to deliver results, fast.
The space between the demand and the delivery capacity is called the IT Delivery Gap. Unless IT budgets and resources grow at the same rate as the demand, IT simply cannot bridge the gap.
The traditional operating model is a project-based approach where IT projects are standalone and each new application is built from scratch. This operational model offers limited room for growth, with IT delivery capacity remaining unchanged. Meanwhile technologies continue to evolve and expand and the demands on IT increase.
We're in a new age of industrial revolution and the future of the traditional model is inevitable: the IT Delivery Gap will grow and businesses will be unable to meet demands.
What are the solutions?
Increase the Pressure
A knee-jerk reaction to is to try increasing output to meet demand without any change to IT resources; the old, budget-driven 'do more with less' approach that can do more harm than good. Higher pressure on IT delivery may have the opposite effect than desired, compromising quality of work and reducing morale, which may negatively impact productivity.
Improve the Resources?
Some companies can afford to increase the IT budget, adding staff and enhancing tools, a stop-gap solution that can be costly if not applied carefully. It can increase output in the short term, but IT budgets aren't limitless. Expansion of resources will reach maximum capacity and the IT Delivery Gap will just keep growing.
It also doesn't fix the problem of the connectivity mess as new standalone applications are built and point-to-point connected to everything else. The typical reaction to prevent breaking to this fragile system is to freeze development and innovation – a one-way ticket to ultimate business failure.
Future-Proof Solutions: Change the Approach
Digital Transformation is essential and involves more than just 'going paperless'. It calls for a change of the operational model, the role of IT and the culture of digital system development. The key is to create systems built for change; to innovate rather than reinvent.
Experts such as MuleSoft believe that API-Led Connectivity is the answer. APIs are reusable, sharable assets that speed up development and allow frictionless connectivity to other systems – the basis of an 'Application Network'.
Reusing assets transforms the time and resources required to deliver IT projects and creates plug-and-play ability for fast, easy connectivity to anything, anywhere. User-friendly interfaces like the Anypoint Platform allow anyone to build and manage these APIs and connections, relieving pressure from IT teams and enabling self-service.
Are you ready to transform your enterprise?It's clear that the IT Delivery Gap is a growing concern for businesses and that change needs to happen fast. What's unclear is who will adapt to meet the demands and who won't. At Influential we're already helping businesses to forge their plans for digital transformation and close the IT Delivery Gap for good.
Related:
API 101: What Are Web APIs?
Posted on Tuesday 18th October 2016 10:30
Businesses everywhere are embracing APIs to drive innovation and digital transformation. Web APIs are just one type. You may have heard the term, but do you know what APIs are, what they do and why we need them?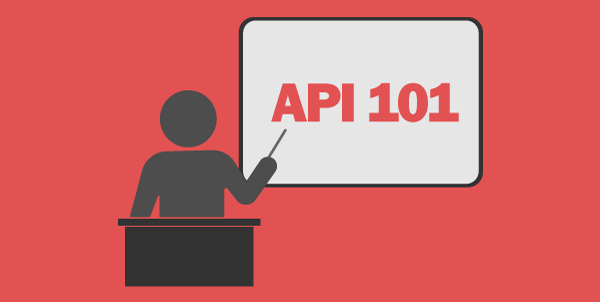 Web APIs: What They Are and Why We Need Them
Successful modern businesses deliver seamless, convenient digital experiences  to their customers, while less-successful companies fall behind or disappear completely. They develop and innovate quickly to keep up with customer needs and demands, while others don't.
How do they do it? You guessed it – Web APIs.
1 – What are Web APIs?
Web APIs (Application Programming Interfaces) get apps talking, aiding swift and flexible software development. They are software interfaces that provide frictionless connectivity between different applications and systems, allowing them to communicate and share data.
2 – How do Web APIs work?
Let's take an example: using a mobile app to book tickets for a movie. How does it work? The mobile app is using APIs.
| | |
| --- | --- |
| | One API speaks to Google Maps for info on cinema locations and another accesses the film listings and showing times for the branch you select. |
|   | Once you've chosen the film, another API accesses information about available seating. |
|   | Next, an API communicates with the cinema's selected payment platform, allowing you to seamlessly pay for your tickets on the stop. |
|   | Finally, another API then communicates the details of your booking to the cinema branch's on-premise systems, so you can pick up your tickets. |
Each of the different functions in the app are powered by APIs and the data sharing that they provide. The cinema's on-premise/cloud applications share data about locations and film listings and the mobile app shares info about which seats the customer books.
3 – Why Do We Need Web APIs?
Without web APIs, these different functions wouldn't work. Applications would need to be developed as stand-alone, relying on different methods of transferring data between them – most likely a manual process. This means increased development and personnel costs, with slower delivery times and reduced opportunity for innovation.
More importantly, many functions – like booking your tickets outside of cinema opening hours – may not be possible.
Today, there is high demand and expectation from customers and partners for fast, convenient communication and services. Without APIs, it would be impossible to meet those expectations, let alone keep a competitive edge.
4 – Should I Have a Web API Strategy?
Definitely. API strategies are a hot topic. According to a recent report from leading integration experts MuleSoft, 91% of IT decision-makers have an API strategy in place or plan to by the end of 2016.
This is because APIs are a huge part of digital transformation – an initiative that 96% of businesses globally are executing or planning to execute right now.
The value of APIs has been widely acknowledged as these reusable resources are key to faster and more innovative software development. There's a global, enterprise-scale race to deliver the best quality systems and services, at the lowest costs. Nobody wants to fall behind.
When should you start your API strategy? Now.
5 – Where Can I Get Web APIs?
Web APIs are available everywhere, premade by digital service providers (e.g. location APIs for Google Maps). These are often ready to go, with clear instructions on how to make them work with other existing tools.
However, solutions such as MuleSoft's Anypoint PlatformTM also facilitate the easy creation and management of custom-built web APIs for your specific needs. Tools such as these in the hands of your technical teams makes quick and easy work of composing APIs and integrating them, with minimal impact to your customer services.
For the added comfort of knowing your API strategy is in expert hands, you can also seek the advice and assistance of software consultants and developers.
At Influential, we can combine the best of both with our in-house integration and API specialists and our certified MuleSoft® partnership status. We can help you design, build and implement your API strategy, supported by the incredible power of the Anypoint PlatformTM – technology driven by API-led connectivity.
Find out more about the power of the Anypoint PlatformTM on our dedicated MuleSoft® partner site.
Influential Featured API Projects:
Sales, Customers and Products Data APIs:

Since 2005, Influential has worked with world-leading publisher Taylor & Francis on many projects, including the design, build and implementation of a bespoke Books Management Information System (BMIS) and Inventory Management System (IMS).
In one case, an essential requirement was for the global inventory teams to have real-time access to sales data from BMIS from IMS. To achieve this, bespoke APIs were written to securely expose the data from BMIS, ensuring that BMIS remains the single, trusted source for sales data. Without APIs, the data would need to be duplicated from BMIS to IMS, via some sort of interface, meaning data in multiple locations and potentially different versions of 'the truth'.
Enriched Data API For Reporting: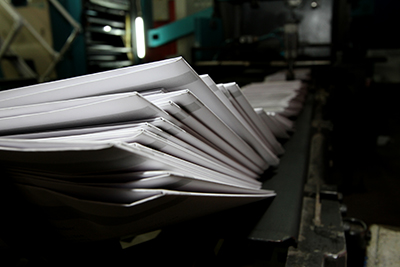 As part of a block of integration work for a global publisher, Influential ran a monthly data ingestion process of sales, customer and product data from the publisher's 26 different distributors. This data needed to be validated and enriched with more data from the publisher's data source and stored within a data warehouse for reporting later.
An API was written to expose the enriched data for consumption by the data warehouse, providing access to the data to facilitate reporting and boosting efficiency. This API layer was part of an overall approach which transformed the length of the process from a week to 20 minutes.
Authentication API For Reliable Identity Provider: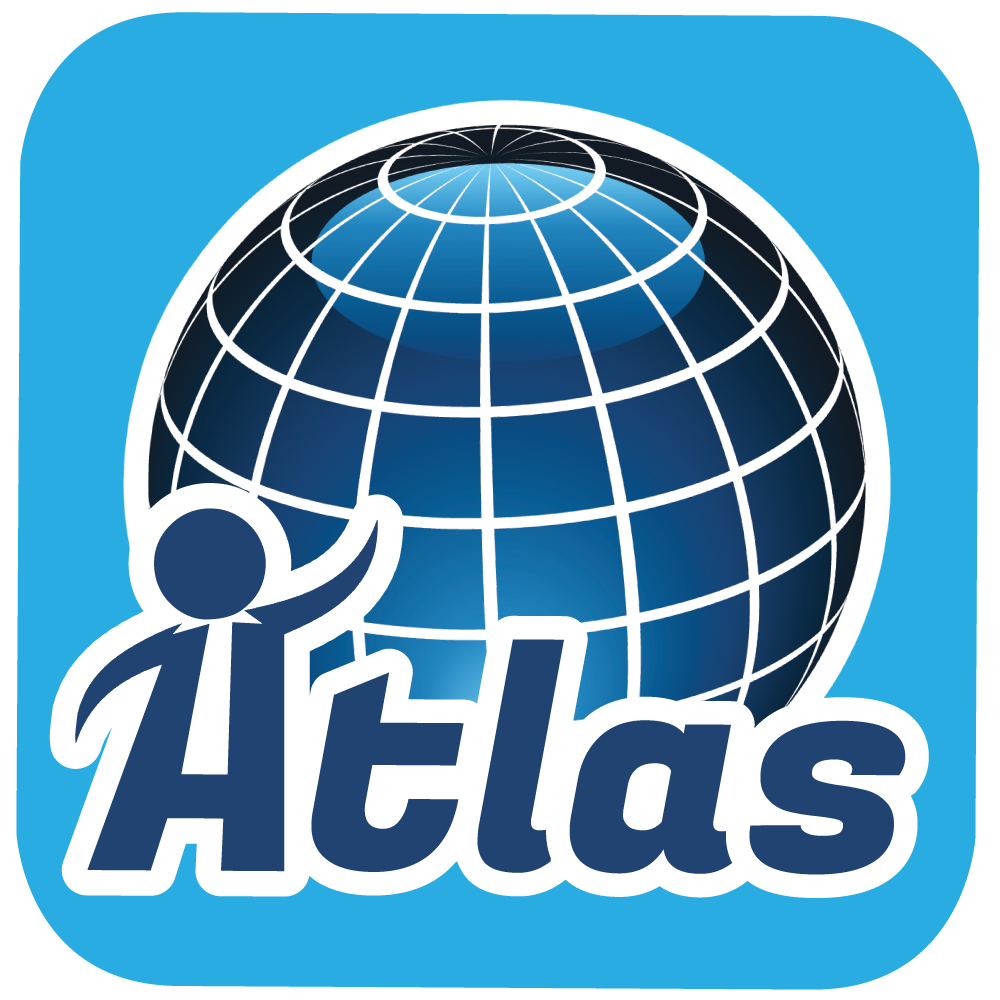 ATLAS Auth, one of the stand-alone modules of Influential's own reporting platform ATLAS Publishing Intelligence, controls user access and data security. It's an interface layer that can allow authentication with local or third party authentication systems, Giving access to user management, tenant management, roles and responsibilities.
The API acts as a 'middleman' between ATLAS Auth and other applications, ensuring consistent results, enabling ATLAS Auth to act as a reliable identity provider and/or identity service provider. The use of this API offers seamless connectivity between these applications, allowing ATLAS Auth to be a flexible tool that can work with any system.
Related:
Digital Transformation: Tools, Challenges & Goals [Infographic]
Posted on Friday 7th October 2016 12:30
Connectivity experts MuleSoft conducted a survey to assess how organisations globally are executing on digital transformation initiatives, IT challenges and the role of APIs to meet business goals. Our infographic highlights the core findings.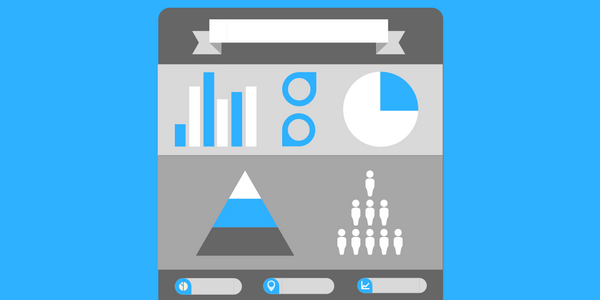 Digital Transformation: Not just a Buzzword
As they did in 2015, MuleSoft this year conducted a survey to assess connectivity trends in organisations across all industries and continents. The result: The Connectivity Benchmark Report 2016.
The 2015 survey showed that organisations were starting to adopt new technologies such as IoT and APIs in efforts to drive innovation and improve business connectivity. The end goal: Digital Transformation.
That theme has continued into 2016, with the majority of businesses worldwide getting started on their Digital Transformation initiatives. However, there are still some uncertainties in terms of the best approach to the transformation and some big challenges still to overcome.
As MuleSoft partners we wanted to summarise the report's key findings in a simple infographic, that highlights the core trends and statistics that the survey revealed:
(Click image to view full resolution infographic)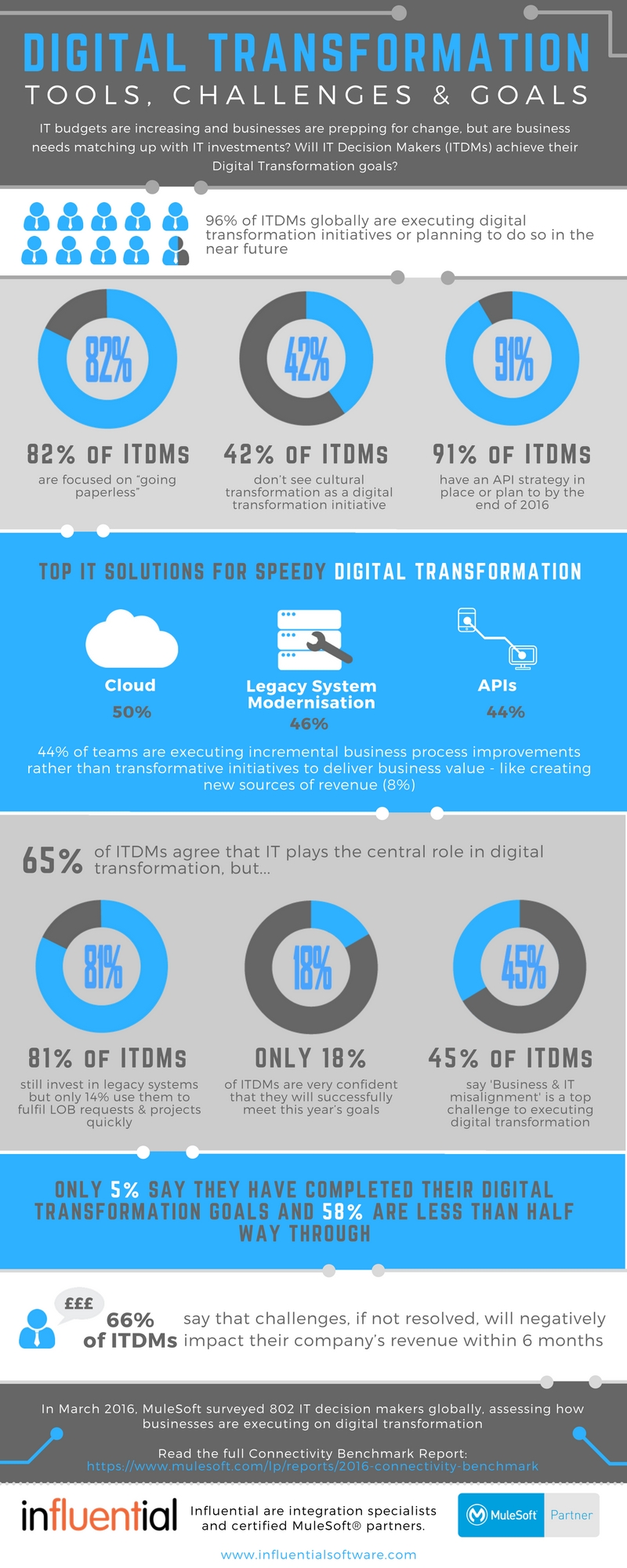 Let's Talk Digital Transformation at the MuleSoft Summit
You can talk to the MuleSoft masters themselves at the upcoming MuleSoft Summit on October 19th, in London.
This biannual London-hosted event is an opportunity for CIOs, IT & development leaders, and integration architects to engage in an interactive discussion on the subject of Digital Transformation.
Introduce yourself to the power of the Anypoint Platform, API-led connectivity and Digital Transformation at the Summit – an event built on the excitement of innovation.
You May Also Be Interested In:
For 25 years Influential Software Services has delivered quality business software & data solutions from within the UK. If you would like to talk to us about a business intelligence solution, software solution or any IT project you need to deliver successfully, please contact us.
6 Key Things to Look for in an IT Support Contract
Posted on Tuesday 27th September 2016 10:30
If you're planning to outsource IT to another company then you need to look at more than just the price. An IT support contract can be complex and difficult to understand, so here are some of the key points you should look for.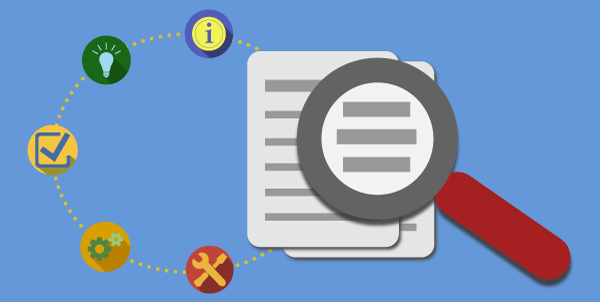 What's the difference between an IT Support contract and SLA?
Once you've decided to outsource IT support or maintenance to another company, you'll start looking into potential providers. Pretty soon you'll hear the phrases 'IT Support contract' and 'SLA', or some variations of those at least. Before you go any further it's important to understand what these are.
The contract is the main written agreement between yourself and the other party/parties. This will be a legally binding document that outlines the services, approach, duration, cost, resources, assumptions, etc.
The SLA – Service Level Agreement – is often a separate document that focuses the service levels you'll receive. It sets out what levels of service are acceptable and the consequences if these levels are not met, allowing performance measurement for the service.
Having a separate SLA document means you can revise the SLA without having to revise the contract, adapting easily to any changing service level requirements. Keeping them separate helps to reduce the administrative strain of reviewing contracts too regularly.
What key things should your agreement cover?
Contracts and SLAs come in all shapes and sizes and most are designed to be customised for each specific client. Whatever formats they may take there are some key items that should be covered in either the contract or the SLA:
1. What You Get
There should be a complete list of what your support agreement covers, including what kinds of software and hardware are included.
What kind of support tiers are available? First, second and third line support tiers reflect good organisation and capability to handle issues with different levels of complexity or difficulty.
2. What You Don't Get
Exclusions & Limitations – it's normal for companies to exclude certain items from the services they provide. This might include IT issues due to situations and circumstances outside of your service provider's control, like water or fire damage, force of nature occurrences, unauthorised modifications, theft, etc.
In these scenarios it's a good idea to have a continuity plan in place to minimise system downtime. Don't rule out asking your service provider for help, but their support times and facilities won't be bound by the same terms as the rest of your agreement.
3. Response and Resolution Time
Response time is the time taken for the support provider to acknowledge the issue you've raised. Resolution time is how long it takes for the issue to be fixed.
Response time is usually defined within the support agreement or SLA, but resolution times can vary depending on the severity and complexity of the issue. Many agreements will have a breakdown of resolution times relating to different levels of issue severity or resolution priority.
4. How Long You'll Wait
Response time is the time taken for the support provider to acknowledge the issue you've raised.
Resolution time is how long it takes for the issue to be fixed.
Response time is usually defined within the support agreement or SLA, but resolution times can vary depending on the severity and complexity of the issue. Many agreements will have a breakdown of resolution times relating to different levels of issue severity or resolution priority.
5. What You Have to Do
Check for responsibilities or conditions you have to fulfil to keep up your side of the contract – are you ok with them? They may include things like:
Payment schedule

System problems you may need to fix before the contract comes into effect

Getting approval from the IT support provider before making changes to your system

Having a designated person in your team responsible for liaising with the provider

Meeting minimum standards for security/ continuity (anti-virus, or reliable power supply etc.)
5. What it Costs
Price is the bottom line – knowing exactly what you are paying for is vital. How is the support price calculated – per incident or per day? Do you have a fixed bill each month, or pay-as-you-go credits?
If support is supplied via a credits system then check for details of how many credits you get, how long are the valid for and how much time or support each credit grants.
Check for hidden costs, like excess charges for special circumstances or additional specialist personnel. Are these costs agreed in advance or on a case-by-case basis?
How do I know which IT Support Contract is best?
Remember that the agreement/contract is there to protect both parties involved. It's always best agreed in advance so that terms of service are laid out before any difficulties arise. Don't be put off by a provider wanting to agree all these details up front – it demonstrates that they're organised and professional.
Given the variety that agreements can come in, it's important to just make sure you check over all terms and conditions and make sure you're happy with them. Good providers will understand the need for custom requirements and should be happy to discuss any queries you have.
Thorough agreements can cover most hypothetical scenarios, but remember that it's just as important to feel the company themselves are trustworthy and reliable. The best way to find that out is to start talking to service providers, see the services they offer and speak to the clients they already provide such services to.
While you're here why not start with us?
You May Also Be Interested In:
For 25 years Influential Software Services has delivered quality business software & data solutions from within the UK. If you would like to talk to us about a business intelligence solution, software solution or any IT project you need to deliver successfully, please contact us.