These were the new Influential Software clients in Q1 2021
Last year was a rollercoaster for businesses across the globe. The ongoing health crisis caused companies to evolve quicker and adopt new technologies to ease the transition. As the world continues to adjust to the "new normal", we've been honoured to welcome a variety of new Influential Software clients in Q1 2021.
But first, here are some other wins we achieved this quarter:
Launching Microsoft training
This past quarter, we've continued to look for ways to expand and adapt to the new way of working. One such way is the launch of our Microsoft certified courses. These instructor-led Microsoft courses prepare learners for Microsoft certifications that lead to rewarding careers.
Going for gold with Microsoft Gold Partner Status
At the start of the year, we were excited to announce our Microsoft Gold Partner certification. As of April 2021, our Microsoft competencies are:
Microsoft Gold Cloud Platform
Microsoft Silver Application Integration
Microsoft Silver Application Development
Microsoft Silver Security
We've also been taking steps to ensure our team stays healthy during lockdown. One example is our adoption of YuLife reward-based insurance. Our resident PT has also been hosting weekly HIIT workouts for our team to join in and shift the lockdown weight.
Our new clients in Q1 2021 include
Knowsley Metropolitan Borough Council

Royal Borough of Kingston-upon-Thames

Specialist Lifts

Better gov

CF Fertilisers

ic24 (Integrated Care)

Internet Fusion

Direct Rail Services

Harding Retail

Vorboss

Knight Dragon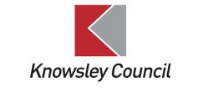 The Metropolitan Borough of Knowsley is a Borough of Merseyside. Formed in 1974, it comprises the towns and districts of Kirby, Hutton, Whiston, Halewood, Cronton, and Stockbridge village.
The local authority was looking for a partner it could trust to migrate data and renew its software licenses.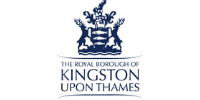 New client: Royal Borough of Kingston upon Thames
Sector: Local Authority
Website: www.kingston.gov.uk 
The Royal Borough of Kingston-upon-Thames is located in southwest London and encompasses Surbiton, Chessington, Malden Rushett, New Malden, and Kingston-Upon-Thames Tolworth.
The local authority was looking for a training provider it could rely on to deliver training to the team. Courtesy of our long history of IT training, we were the provider of choice.
SLS is a specialist designer, supplier, and installer of all types of lifts and vertical transportation.
We were pleased to help with Salesforce consultancy and implementation needs.
Better Gov is a non-profit organisation aiming to innovate in the public sector with bespoke development solutions.
BetterGov needed a reputable provider to perform a 'health check' on its systems, and due to our proven expertise, we were the perfect fit.
After 50 years in the business, CF Fertilisers is an established fertiliser supplier in the farming industry.
CF Fertilisers was looking for help integrating Azure and Salesforce. Thanks to our Microsoft Gold Partner status and Salesforce partnership, we were just the people to help them.
IC24 is a social enterprise that has supported the NHS since the 1990s. Social enterprises like IC24 provide around £1.5 billion worth of health and social care services across the UK. With that in mind, we were more than happy to help with the company's API needs.
Internet Fusion is a global e-commerce service that champions and protects the customer shopping experience. The company ensures people can connect with the brands that mean the most to them. Internet Fusion was looking for someone to upgrade its current IT systems, and we were happy to help.
Harding Retail was an award-winning global retail business that has been making waves in the world of retail for over 90 years. The company secures contracts between cruise liners and brand partners to create exhilarating shopping experiences. Harding Retail needed someone to review its current IT systems, and we were happy to help. 
Vorboss is a fibre optics provider that aims to provide the best-in-class connectivity for every project it undertakes. For this reason, we were over the moon to help the company reach its Salesforce goals.
Knight Dragon is an innovative property developer in the heart of London. The international team has completed urban developments in London, Hong Kong, Malaysia, and the USA. 
We welcomed the chance to support the company with Power BI services.
So, what's next?
We were pleased to see such a high-quality and diverse range new of clients join us Influential Q1, despite the obvious economic pressures everyone faces. But like many businesses, we're looking forward to a brighter and better 2021.