Influential Takes The Cake – Charity Christmas Bake Off
Posted on Friday 15th December 2017 12:59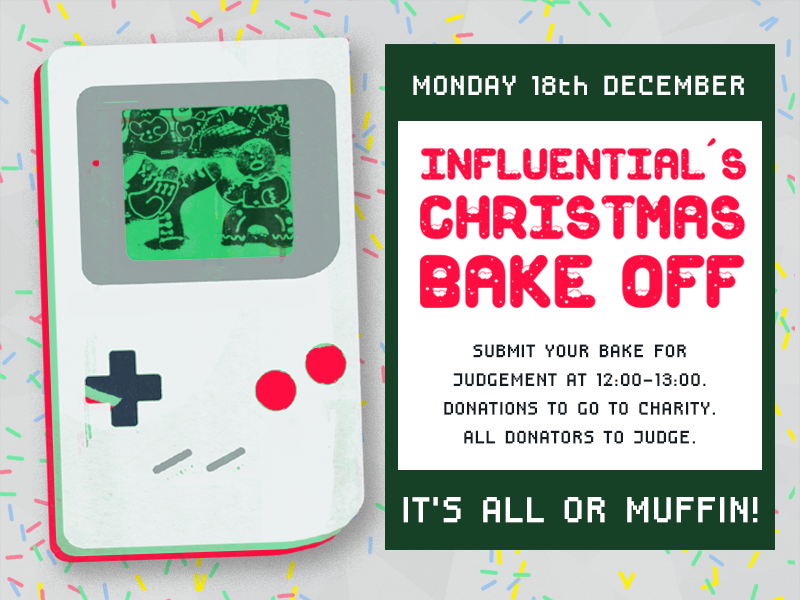 Once again the development teams at Influential's Maidstone HQ are creating quite a stir. Things are about to get a little tasty, as our monthly bun-fight gets a dusting of cheer for a Christmas Charity Bake Off.
On Monday the 18th the baking gloves are off as our coders become contestants, developers prepare to devour, and support teams show their sweet (and savoury) sides.
The competition begins at midday, where the spread of cakes, pies, biscuits and pastries brought in by our teams will be put to the taste test. Anyone wishing to be a judge or those who simply cannot pass up a tasty treat can then make a donation to sample the selection vote for their favourites.
Serving The Community
While there are always plenty of software development projects for our teams to get their teeth into, the monthly competition offers the chance to show their lighter, fluffier sides. It also helps raise awareness for local charities and events, and this month we are proudly supporting the Peggy Wood Foundation.
The charity was set up almost forty years ago to raise funding for life-saving equipment to treat cancer and leukaemia at our local Maidstone Hospital. The charity also raises funds from their shop on Mill Street, Maidstone, where they have been based for almost 30 years – and took the name of Peggy about ten years ago in tribute to Peggys decades of work and dedication to the cause.
We've no doubt our teams will rise to the challenge, but who will whisk away the Bake Off title and who will crumble? It's all or muffin!
Update: Mince Pies Are A Feast For The Eyes
This year the competition was hot and the plates were all soon emptied. As the dust settled and the crumbs were brushed off, it was time to reveal the Christmas Bake Off champion. Once again the crowd were wowed by the now veteran bake-off winner Dominick Rankin, whose festive, boozy mince pies were a feast for the eyes and many happy stomachs.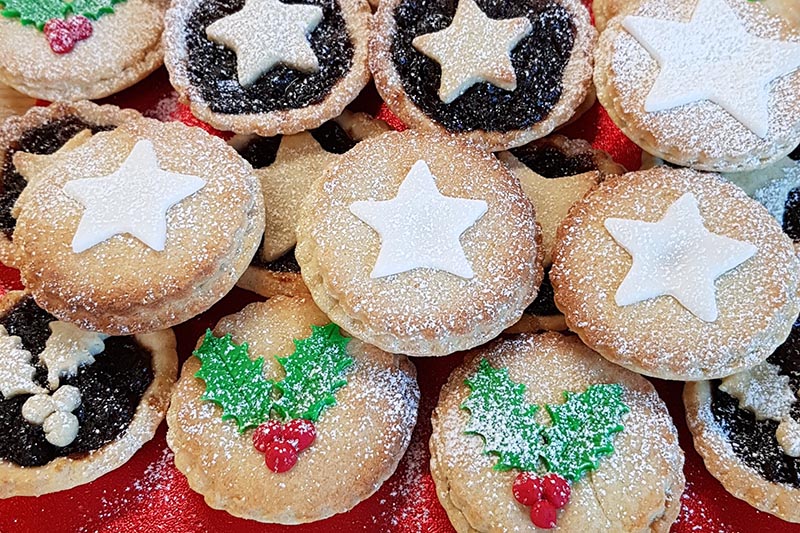 Q3 Review: New Names, New Sites, New Services
Posted on Monday 9th October 2017 9:00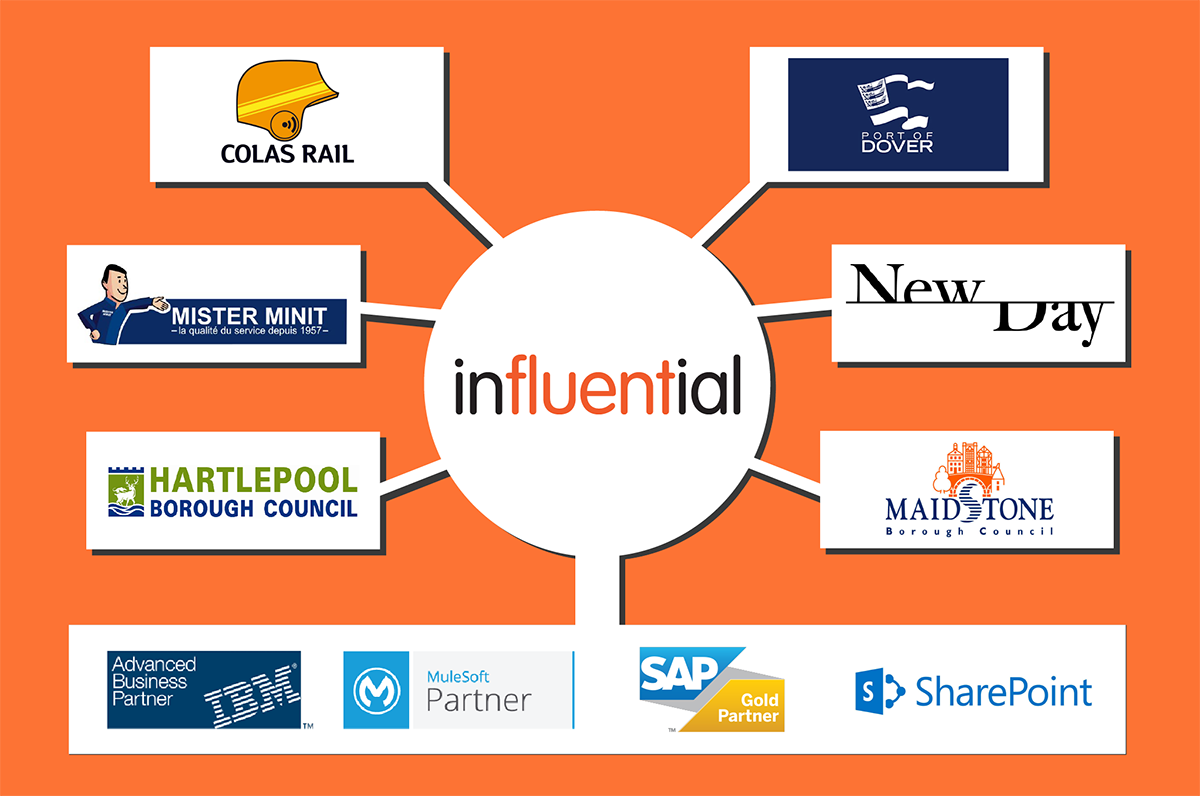 New BusinessObjects Training Workshops
To get the best ROI on software training staff is vital and this is particularly true for powerful Business Intelligence tools. To meet our clients increasing requirements for BusinessObjects skills our training team have introduced a series of new BusinessObjects workshops and private courses, with regular training offers available.
---
---
---
---
For 25 years Influential Software has delivered quality business software & data solutions from within the UK. If you would like to talk to us about a business intelligence solution, software solution or any IT project you need to deliver successfully, please contact us.
MuleSoft Summit London 2017 – October 18
Posted on Monday 25th September 2017 9:00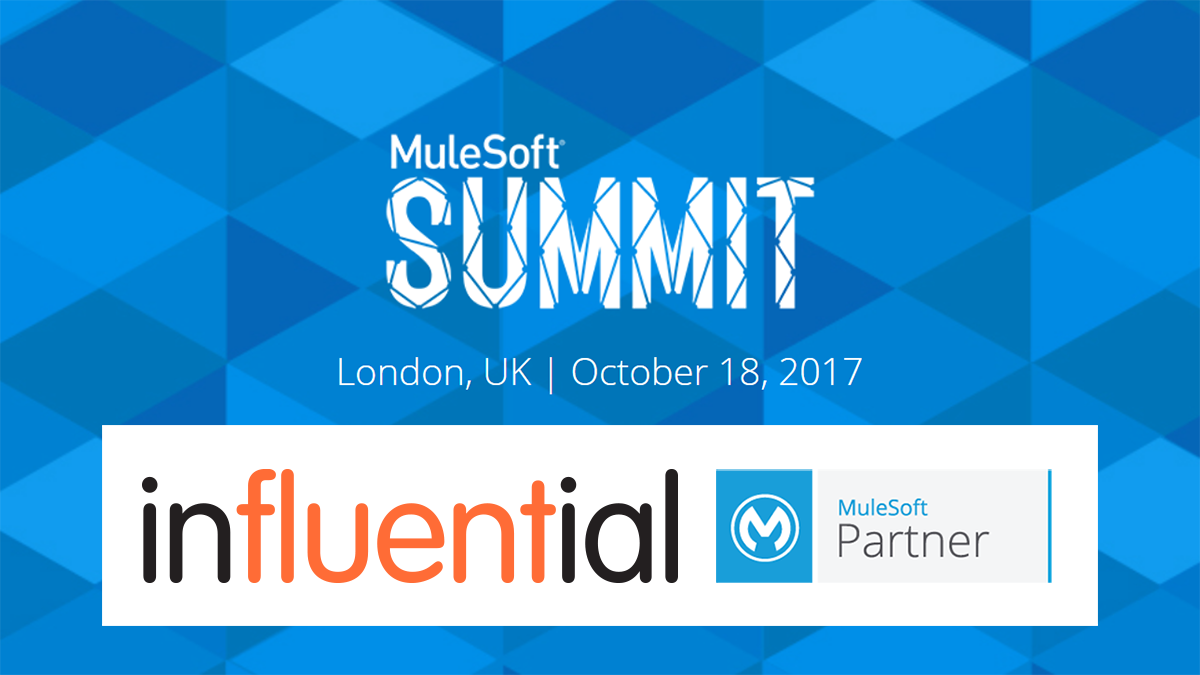 The MuleSoft Summit London 2017 is almost here. It is the perfect opportunity for your business and IT teams to talk directly with MuleSoft experts, to find out how your business can transform with MuleSoft's Application Network.
Transform Your Business With An Application Network
MuleSoft promise the MuleSoft Summit London will be the most engaging yet. Attendees will walk away with a number of actionable ways to improve and transform their business. Whether you're an IT leader, integration architect or developer, there are actions you can personally take away to drive that transformation.
The day will include a number of keynote presentations, interactive demos and certification opportunities. Make sure you don't miss the opportunity to exchange ideas and pragmatic insights to drive business transformation.
Join Influential At The MuleSoft London Summit
Influential's MuleSoft Software Developers and our specialist MuleSoft Recruitment team will be at the London MuleSoft Summit. Where you can learn first-hand how MuleSoft customers are leveraging API-led connectivity and the Anypoint Platform to build their application network. Discover how your business can deliver customer, partner and employee experiences like never before.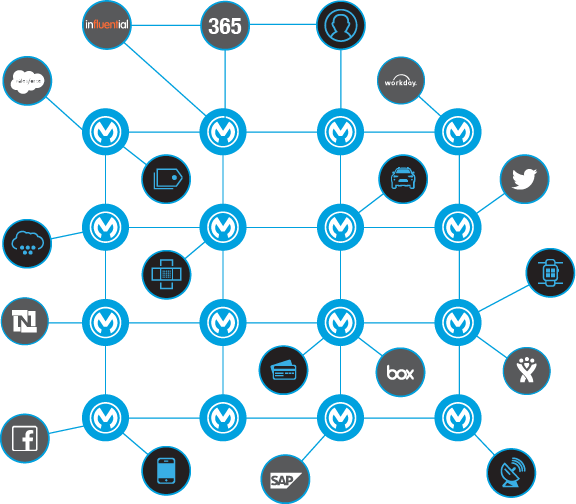 Register for the MuleSoft Summit London 2017
Register now for a full day of innovation and best practices including:
Sessions from MuleSoft executives on how customers are partnering with MuleSoft to enable business transformation
Parallel architect, developer and business tracks
MuleSoft customer sessions focusing on digital transformation within their businesses and the utilisation of the MuleSoft Anypoint Platform
MuleSoft's Sponsor Expo Demo and information booths
Pre-event training and complimentary onsite certification
Exclusive MuleSoft Happy Hour

October 18th, 2017
08:00 – 18:00

The Brewery

52 Chiswell Street,
London, EC1Y 4SD
Influential New Clients Q2, 2017
Posted on Wednesday 9th August 2017 5:03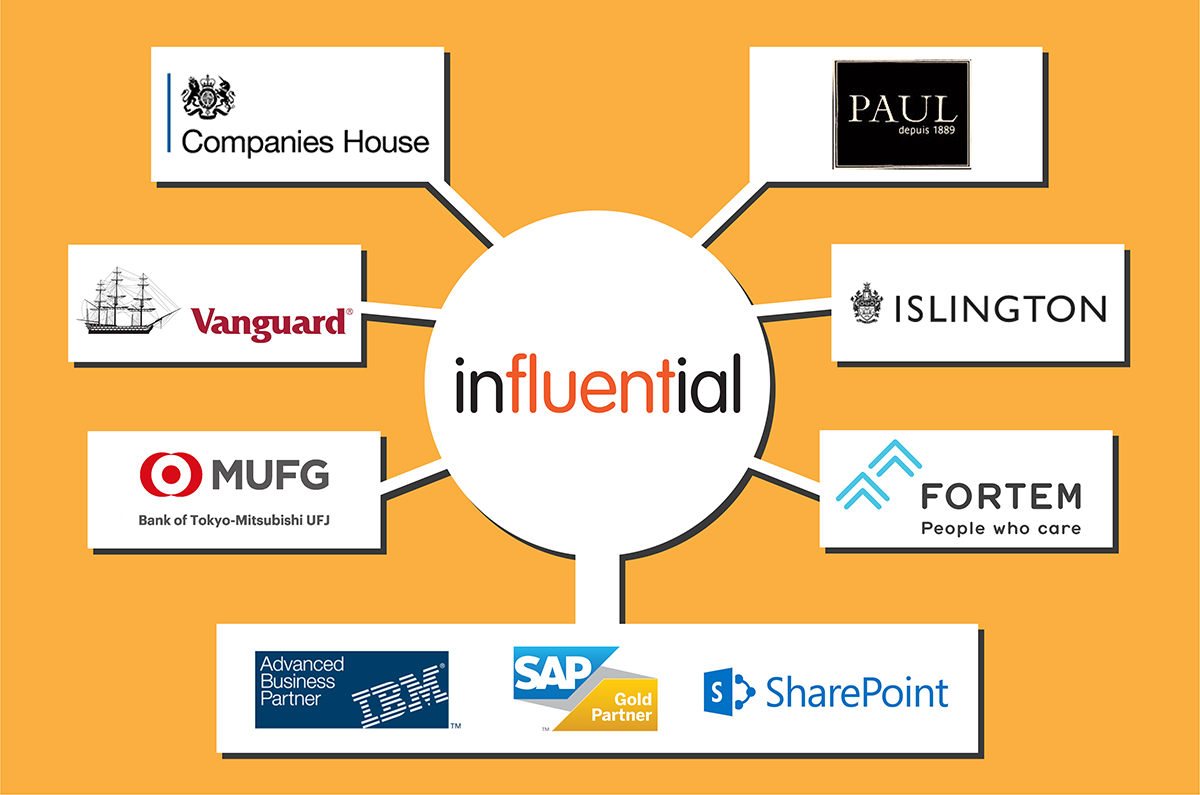 New Partners: Bradmark
In Q2 we proudly became official partners with Database Management specialists Bradmark. With over 35 years of database support experience, including Sybase and SAP solutions, Bradmark expertise adds further tools to our already extensive skill sets. In return, Influential are sharing our Business Intelligence knowledge and are able to provide SAP BusinessObjects licences and consultancy.
Sybase-Influential Website
As our SAP product portfolio has grown, we launched a new website:
https://www.sybase-influential.com/
---
---
---
---
For 25 years Influential Software has delivered quality business software & data solutions from within the UK. If you would like to talk to us about a business intelligence solution, software solution or any IT project you need to deliver successfully, please contact us.
Bradmark & Influential Software Form Strategic Partnership
Posted on Monday 3rd July 2017 9:00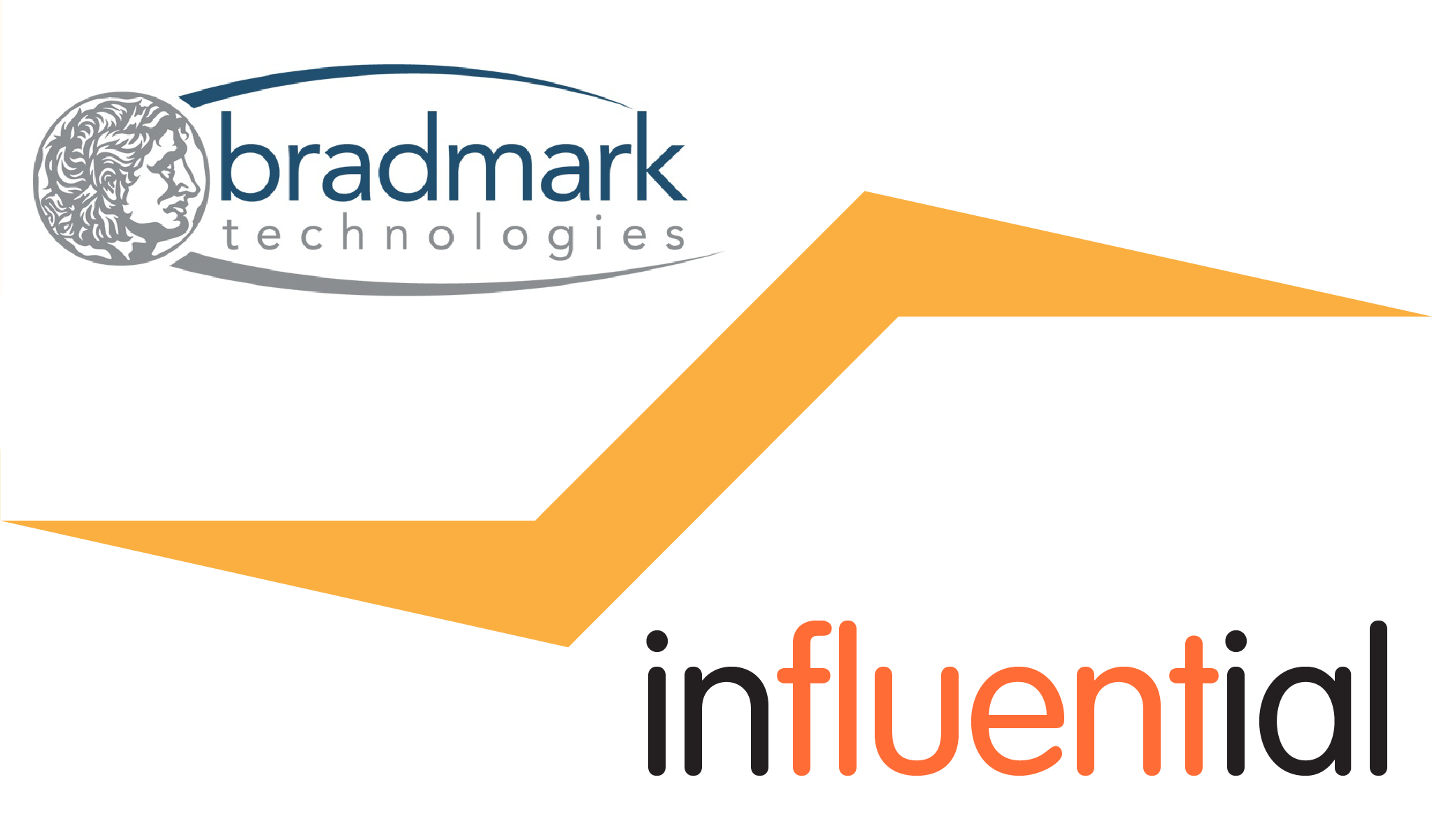 New partnership announcement: Bradmark Technologies, Inc., a provider of monitoring and performance management software for enterprise databases and big data worldwide, are now partnering with Influential Software, business intelligence solutions and software development services. The partnership agreement allows both companies to deliver expanded ranges of integrated IT solutions to client bases in the UK and beyond.
Adding Bradmark to the Influential team is an exciting prospect, it's great news to our customers who can benefit from over two decades of experience Bradmark bring within enterprise data management and Sybase technologies. The complementary partnership enables our clients to access new SAP licence products, plus access to further tools and expertise within database management and our growing big data solutions.
Bradmark provides industry leading Surveillance DB® performance monitoring software for SAP (HANA, ASE, IQ and Replication Server), Oracle, IBM DB2 and Microsoft SQL Server. Influential, SAP Gold Partners with Business Intelligence and Analytics, now extend our portfolio of SAP Licences with former Sybase and SAP database management solutions. Including:
The new partnership allows both organisations enhanced the ability to deliver comprehensive software solutions to each other's clients. Providing our customers with new offerings and access to even more experienced support.
If you would like to find out more about Influentials new Sybase and SAP database management solutions and licences, visit Sybase-Influential.com 
For 25 years Influential Software has delivered quality business software & data solutions from within the UK.
If you would like to talk to us about a business intelligence solution, software solution or any IT project you need to deliver successfully, please contact us.
Influential Sponsor Hachette Connect London To Paris 2017
Posted on Monday 8th May 2017 1:57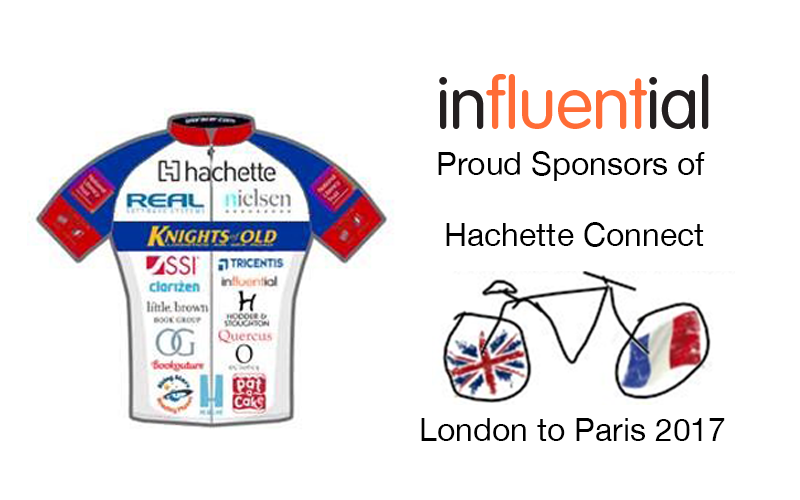 This May 2017 a team of 30 employees from long-time Influential partners Hachette are taking on the ambitious cycling challenge of cycling 200 miles from the Hachette office in London to the Paris office. They will be supported along the way by suppliers, friends and family. The riders are also being urged along by a great cause, raising money for the National Literacy Trust, and by the support and best wishes of their sponsors.
Influential Software are long-time partners of Hachette and proud to be shirt sponsors for this worthy challenge.Everyone at Influential would like to wish all the riders and those supporting them all the very best of luck, a safe and successful journey to Paris.
Riding For A Great Cause
New Year, New Clients, New BI & Software Development Projects
Posted on Thursday 13th April 2017 2:00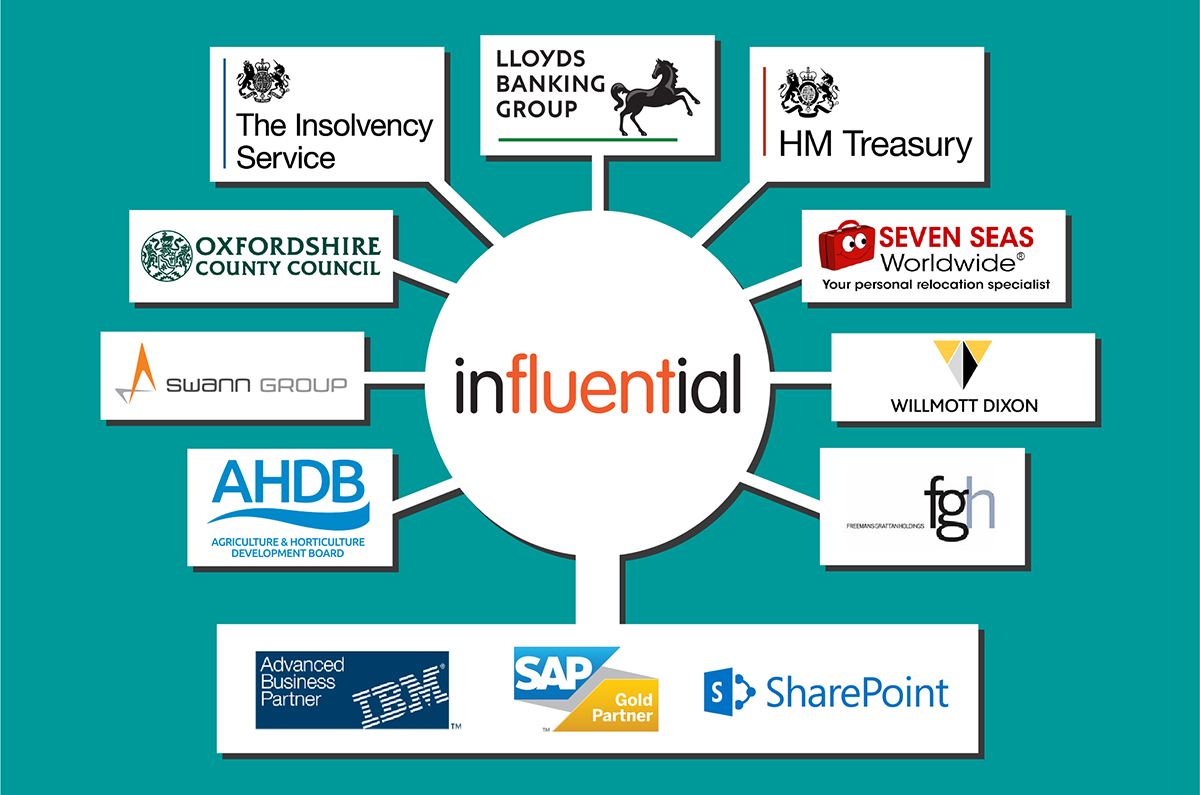 Willmott Dixon are experts in construction, residential development and property support services. Their core aim is that everything they do is designed to be of long term value.
Across the UK Willmott Dixon teams work closely with their partners and local people to deliver effective services and sustainable developments.
With a £1bn turnover and 3,500 staff across the UK, the business has been growing since 1852 and retains a focus on the people: employees, those who they work for and the people in the communities in which they work.
While a privately run company they proudly put shared value before share price. Influential are also proud to help deliver this value by employing their own specialist Business Intelligence Licences and tools.
For 25 years Influential Software has delivered quality business software & data solutions from within the UK. If you would like to talk to us about a business intelligence solution, software solution or any IT project you need to deliver successfully, please contact us.
Q4, 2016 Review: Influential's Net New Names
Posted on Tuesday 3rd January 2017 3:50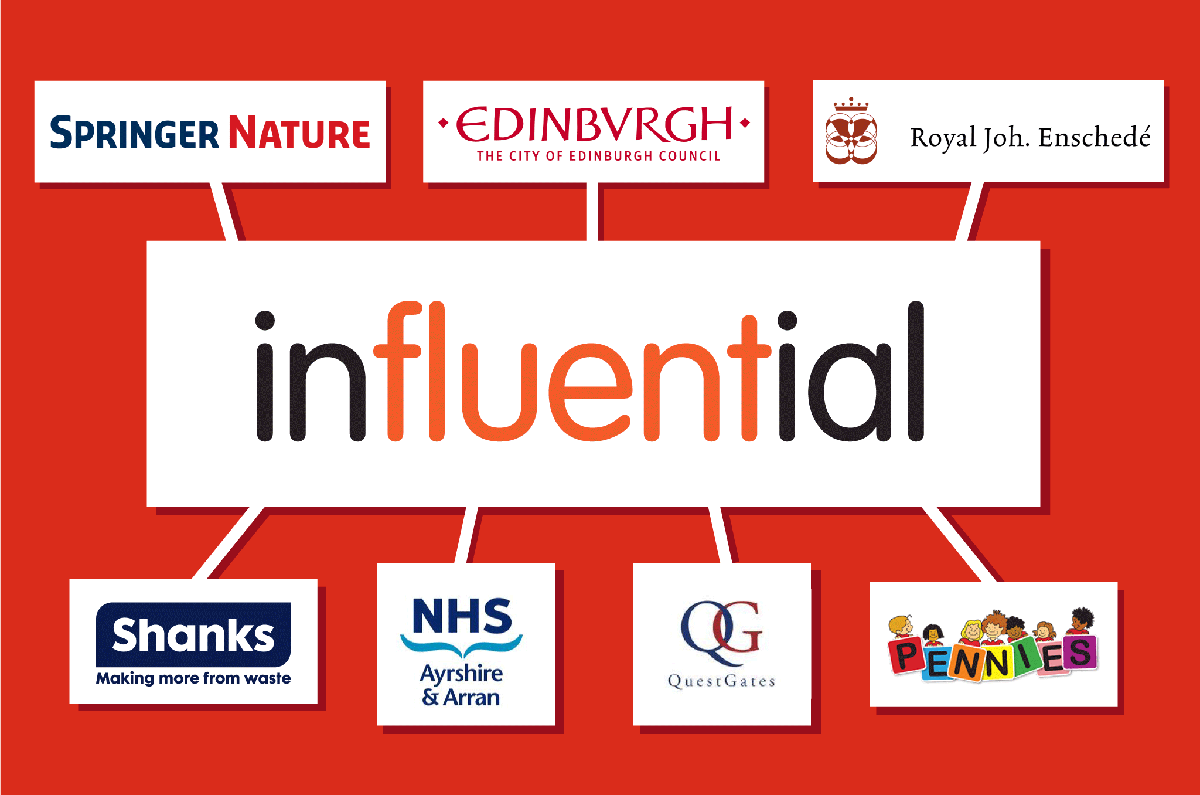 For 25 years Influential Software has delivered quality business software & data solutions from within the UK. If you would like to talk to us about a business intelligence solution, software solution or any IT project you need to deliver successfully, please contact us.
The Mo Can Go as Movember Ends
Posted on Thursday 1st December 2016 12:30
"Mo-Bros & Mo-Sistas" worldwide are celebrating their fundraising efforts as Movember Ends, and the Influential team is no exception. With funds successfully raised and then matched by Influential, our Support Team participants are ready for a shave.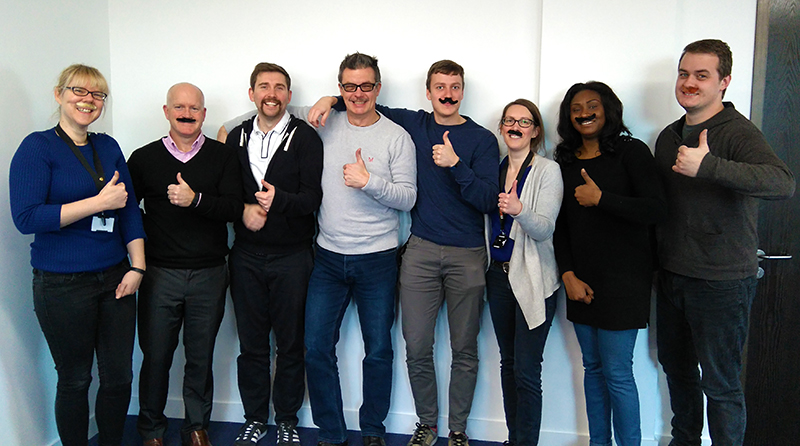 It's December 1st, which means that Movember has officially come to an end. Our participating support team members have been doing their part, growing and grooming their moustaches throughout the month, but shaving-day has finally arrived.
Movember's purpose is to raise awareness and donations to tackle men's health issues; the goal is to reduce the number of men dying prematurely by 25% by the year 2030. The movement has raised millions globally since its start in 2003, funding thousands of men's health projects worldwide.
"The last day of Movember has come, so it's off with my salt and pepper tash," said Richard Walls, Influential Head of Support and Movember Team Captain. "The Daves are glad to shed theirs too! It's been worth it though if it's raised awareness of men's health issues and raised cash for the Movember charities. Thanks to all of those who have donated and I'm proud of Influential Software Services Ltd for their pledge to match those donations. There's still time to donate so please don't be shy."
The amount raised as of November 30th was £252, but it's not too late to show your support and get your donations in. As promised at Movember's start, Influential has pledged to match our team's final donation number.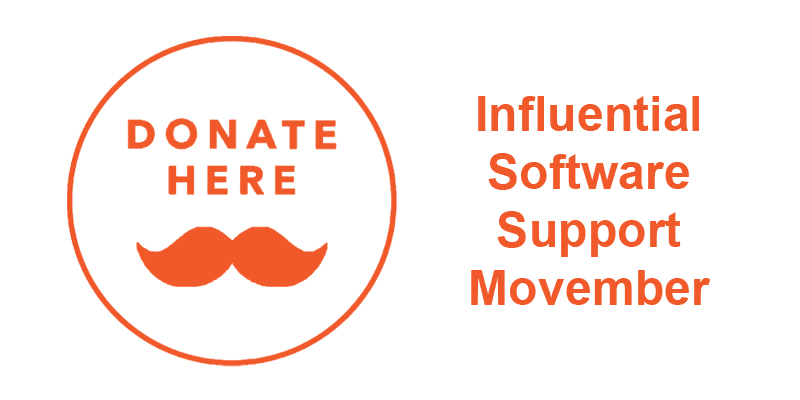 Influential and Supportive
Influential is about providing solutions – not necessarily just for our customers: we've a proud history of supporting our team members and local community. From investment in young local talent through our Apprenticeship programme, to our recent involvement in building a regional software development community; from in-office charity bake-offs, to company donations to various annually chosen charities – most recently, Macmillan and Phyllis Tuckwell Hospice.
Influential is always keen to hear of new projects and incentives in our local community that we can get involved with. If you have a project that we might want to hear about then don't hesitate to get in touch.
Big Data Revolution: Influential review Big Data LDN 2016
Posted on Monday 28th November 2016 2:30
A Big Data Revolution took place in London this November, at the Big Data LDN event. Influential teams were delighted to attend and engage in discussions and demonstrations of the latest technologies from leading industry providers.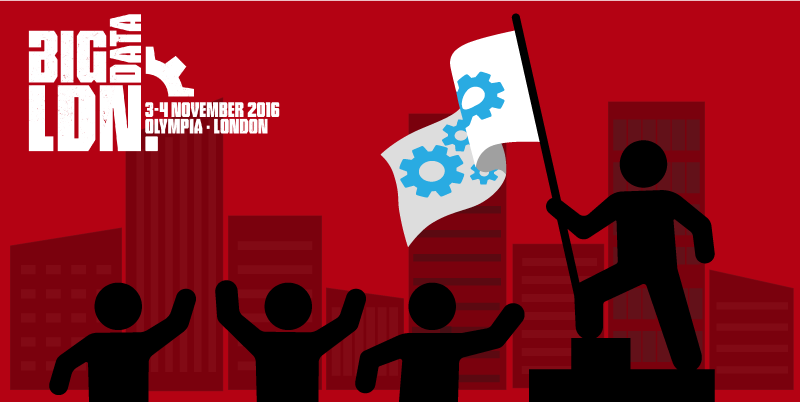 Big Data, Revolutionised
This month the Influential Java Team joined the 'big data revolution' at Big Data LDN  (London), a two-day event about Big Data, Analytics, and building Data-Driven Enterprises. Our developers attended talks from industry leaders, heard positive case studies from global corporations and were able to view technical demonstrations of all the latest products in action.
Two greatly discussed subjects at the event were Data Visualisation and Data Analytics: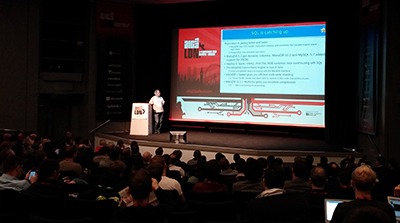 Data Visualisation – a key part of our business, our developers were keen to attend the talks about data visualisation from companies like Microsoft, with their product: Power BI. Visualising your data is vital to understanding it. At Influential we know this very well and work with a variety of tools to deliver this feature to our clients, including SAP Lumira and Dynistics . We have even developed our own BI platform, ATLAS Publishing Intelligence.
For our developers, the event talks confirmed the importance of presenting data in an effective manner. Java team member Todd commented that the event effectively "demonstrated a writer or analyst's responsibility to choose the right data to display."
Data Analytics – the Big Data LDN Exhibition provided the chance for our team to discuss data analytics with representatives from IBM. As Advanced Business Partners, Influential developers are always interested to view demonstrations of the latest Cognos  product versions and functionality. Data analytics and reporting are core to the Business Intelligence and software development work we do, so demonstrations and talks such as these are invaluable.
Be Part Of the Big Data Revolution!
At Influential we're passionate about technology and we pride ourselves on continuous innovation and exploration of the latest tools and platforms available. The Big Data LDN event topics were all in line with our ethos of keeping on the cutting edge as a business, offering insights and examples of the range of technologies that we can offer our customers.
"We got a lot out of the day," said our Head of Development, Pete Halloran. "The talks were full of great insights and I was delighted to meet with the Microsoft BI speaker after his talk, to understand the potential of the product for our clients."
Technology does not stand still, so nor do we. We're committed to doing our part to maintain expertise and knowledge of the best tools and platforms available, and ensuring our teams keep up-to-date with their specialist skillsets is a top priority at Influential. This, combined with a critical understanding of the challenges that our clients face, makes us expertly equipped to provide the best solutions possible.
Find out what solutions we can deliver for your business.
Related