Influential New Clients Q2, 2017
Posted on Wednesday 9th August 2017 5:03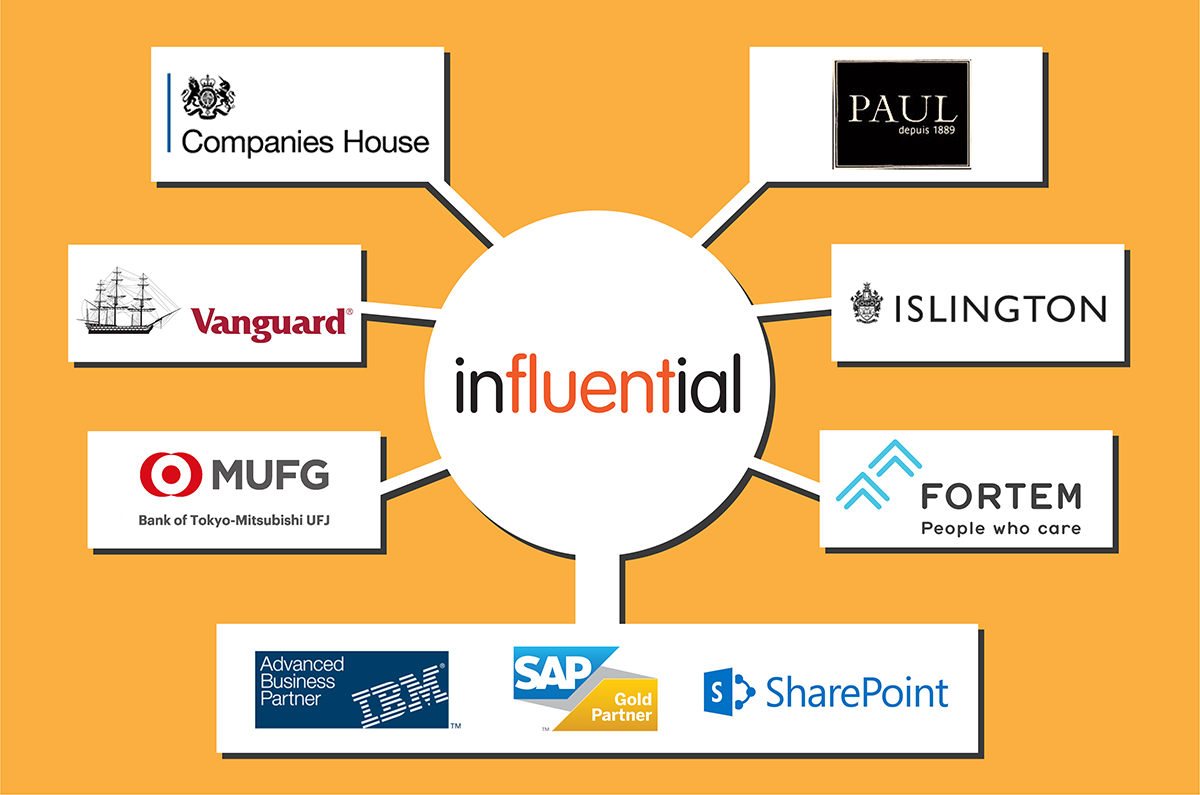 New Partners: Bradmark
In Q2 we proudly became official partners with Database Management specialists Bradmark. With over 35 years of database support experience, including Sybase and SAP solutions, Bradmark expertise adds further tools to our already extensive skill sets. In return, Influential are sharing our Business Intelligence knowledge and are able to provide SAP BusinessObjects licences and consultancy.
Sybase-Influential Website
As our SAP product portfolio has grown, we launched a new website:
https://www.sybase-influential.com/
---
---
---
---
For 25 years Influential Software has delivered quality business software & data solutions from within the UK. If you would like to talk to us about a business intelligence solution, software solution or any IT project you need to deliver successfully, please contact us.
Bradmark & Influential Software Form Strategic Partnership
Posted on Monday 3rd July 2017 9:00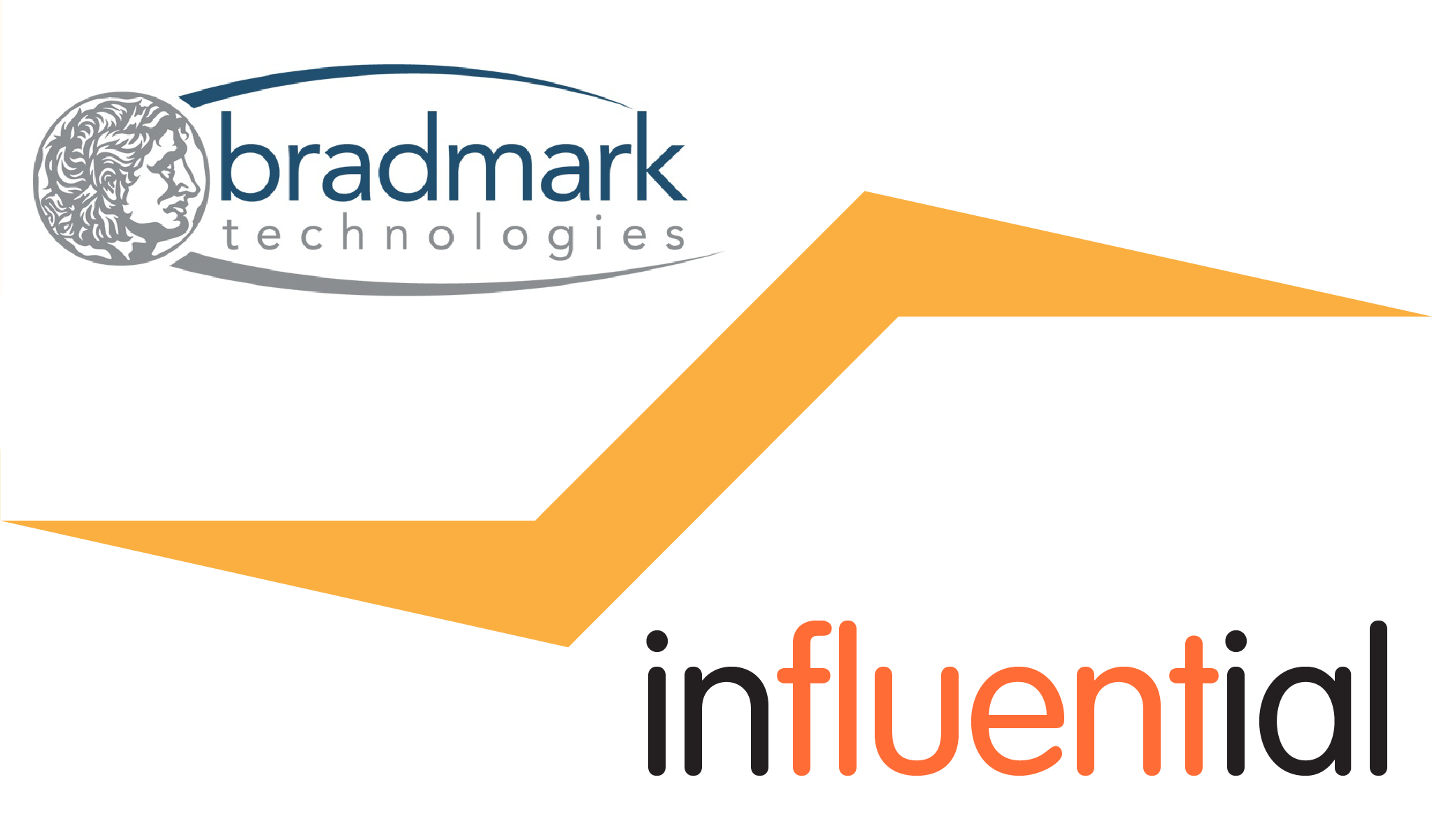 New partnership announcement: Bradmark Technologies, Inc., a provider of monitoring and performance management software for enterprise databases and big data worldwide, are now partnering with Influential Software, business intelligence solutions and software development services. The partnership agreement allows both companies to deliver expanded ranges of integrated IT solutions to client bases in the UK and beyond.
Adding Bradmark to the Influential team is an exciting prospect, it's great news to our customers who can benefit from over two decades of experience Bradmark bring within enterprise data management and Sybase technologies. The complementary partnership enables our clients to access new SAP licence products, plus access to further tools and expertise within database management and our growing big data solutions.
Bradmark provides industry leading Surveillance DB® performance monitoring software for SAP (HANA, ASE, IQ and Replication Server), Oracle, IBM DB2 and Microsoft SQL Server. Influential, SAP Gold Partners with Business Intelligence and Analytics, now extend our portfolio of SAP Licences with former Sybase and SAP database management solutions. Including:
The new partnership allows both organisations enhanced the ability to deliver comprehensive software solutions to each other's clients. Providing our customers with new offerings and access to even more experienced support.
If you would like to find out more about Influentials new Sybase and SAP database management solutions and licences, visit Sybase-Influential.com 
For 25 years Influential Software has delivered quality business software & data solutions from within the UK.
If you would like to talk to us about a business intelligence solution, software solution or any IT project you need to deliver successfully, please contact us.
Influential Sponsor Hachette Connect London To Paris 2017
Posted on Monday 8th May 2017 1:57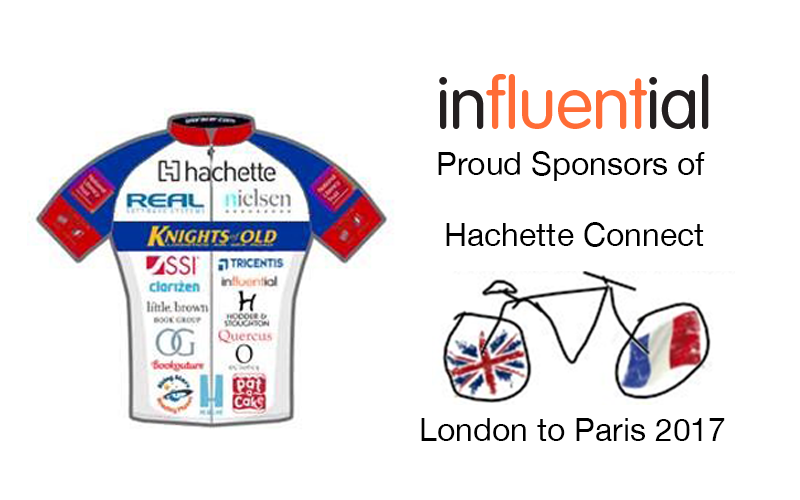 This May 2017 a team of 30 employees from long-time Influential partners Hachette are taking on the ambitious cycling challenge of cycling 200 miles from the Hachette office in London to the Paris office. They will be supported along the way by suppliers, friends and family. The riders are also being urged along by a great cause, raising money for the National Literacy Trust, and by the support and best wishes of their sponsors.
Influential Software are long-time partners of Hachette and proud to be shirt sponsors for this worthy challenge.Everyone at Influential would like to wish all the riders and those supporting them all the very best of luck, a safe and successful journey to Paris.
Riding For A Great Cause
New Year, New Clients, New BI & Software Development Projects
Posted on Thursday 13th April 2017 2:00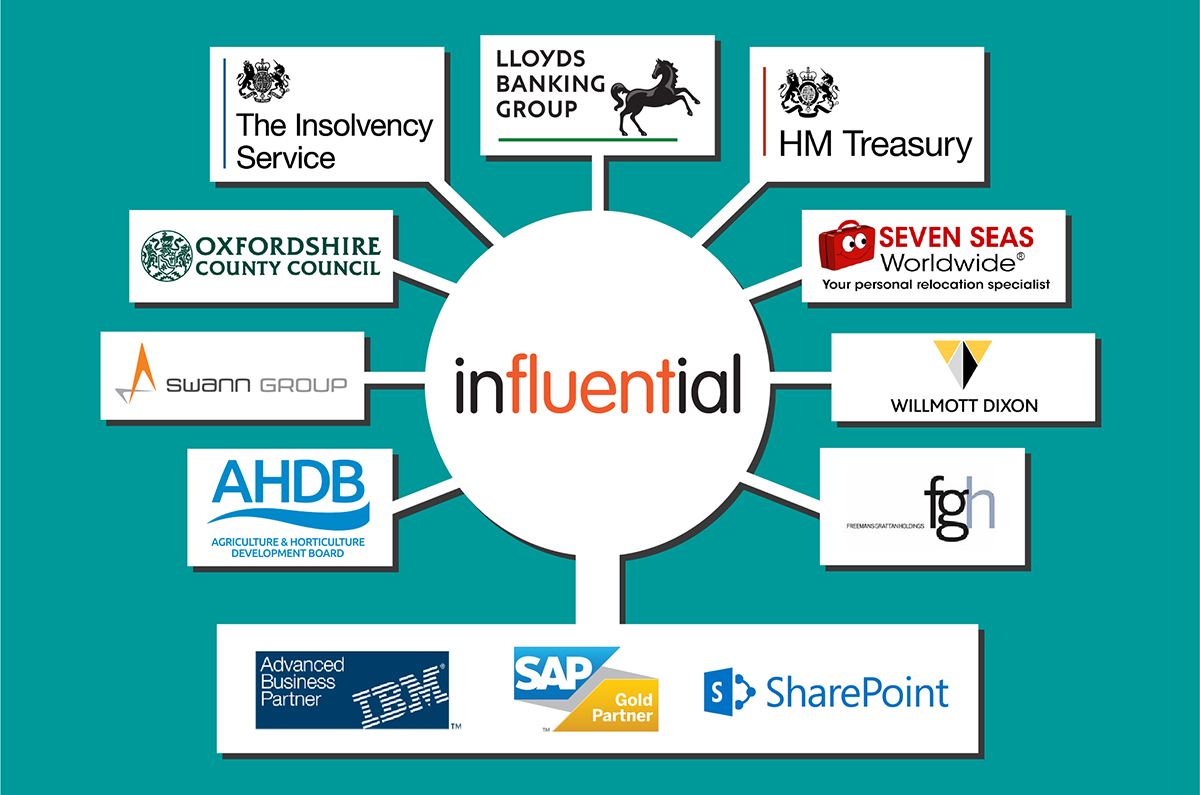 Willmott Dixon are experts in construction, residential development and property support services. Their core aim is that everything they do is designed to be of long term value.
Across the UK Willmott Dixon teams work closely with their partners and local people to deliver effective services and sustainable developments.
With a £1bn turnover and 3,500 staff across the UK, the business has been growing since 1852 and retains a focus on the people: employees, those who they work for and the people in the communities in which they work.
While a privately run company they proudly put shared value before share price. Influential are also proud to help deliver this value by employing their own specialist Business Intelligence Licences and tools.
For 25 years Influential Software has delivered quality business software & data solutions from within the UK. If you would like to talk to us about a business intelligence solution, software solution or any IT project you need to deliver successfully, please contact us.
Q4, 2016 Review: Influential's Net New Names
Posted on Tuesday 3rd January 2017 3:50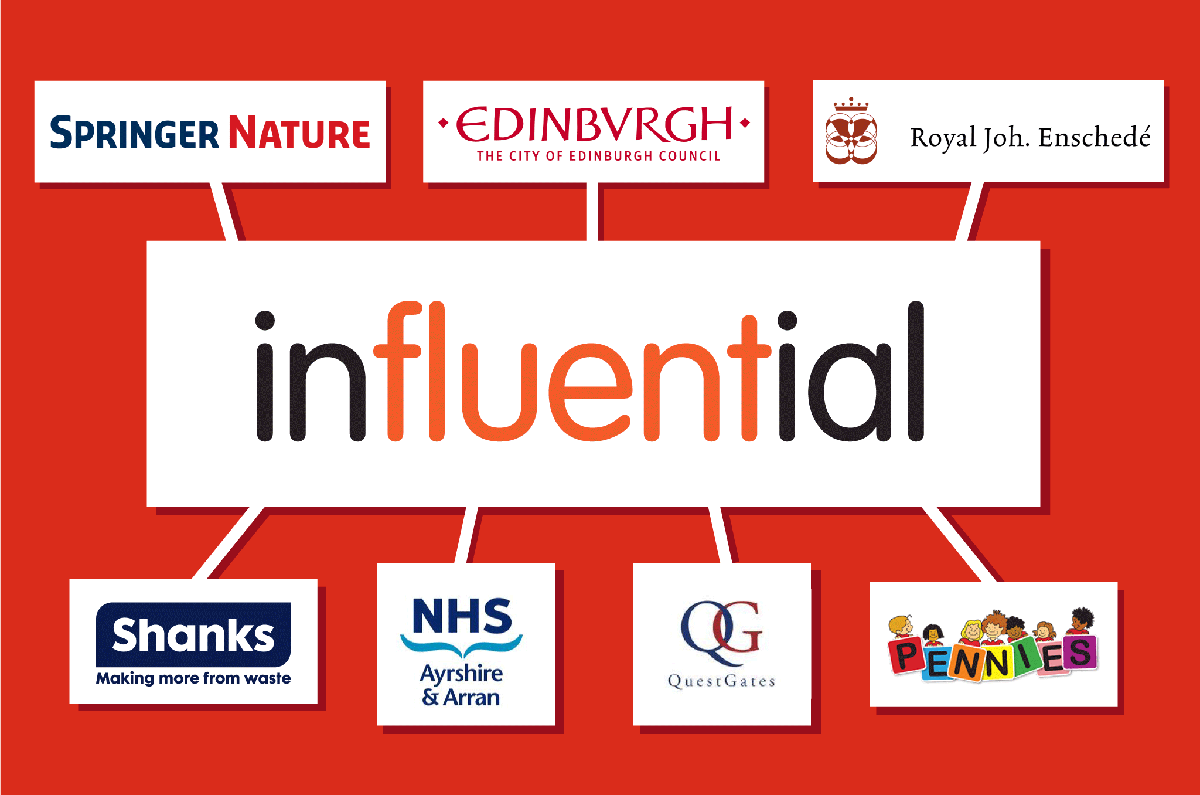 For 25 years Influential Software has delivered quality business software & data solutions from within the UK. If you would like to talk to us about a business intelligence solution, software solution or any IT project you need to deliver successfully, please contact us.
The Mo Can Go as Movember Ends
Posted on Thursday 1st December 2016 12:30
"Mo-Bros & Mo-Sistas" worldwide are celebrating their fundraising efforts as Movember Ends, and the Influential team is no exception. With funds successfully raised and then matched by Influential, our Support Team participants are ready for a shave.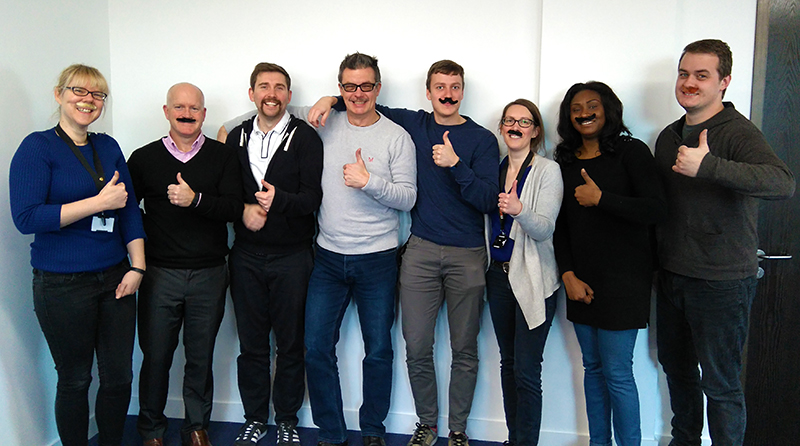 It's December 1st, which means that Movember has officially come to an end. Our participating support team members have been doing their part, growing and grooming their moustaches throughout the month, but shaving-day has finally arrived.
Movember's purpose is to raise awareness and donations to tackle men's health issues; the goal is to reduce the number of men dying prematurely by 25% by the year 2030. The movement has raised millions globally since its start in 2003, funding thousands of men's health projects worldwide.
"The last day of Movember has come, so it's off with my salt and pepper tash," said Richard Walls, Influential Head of Support and Movember Team Captain. "The Daves are glad to shed theirs too! It's been worth it though if it's raised awareness of men's health issues and raised cash for the Movember charities. Thanks to all of those who have donated and I'm proud of Influential Software Services Ltd for their pledge to match those donations. There's still time to donate so please don't be shy."
The amount raised as of November 30th was £252, but it's not too late to show your support and get your donations in. As promised at Movember's start, Influential has pledged to match our team's final donation number.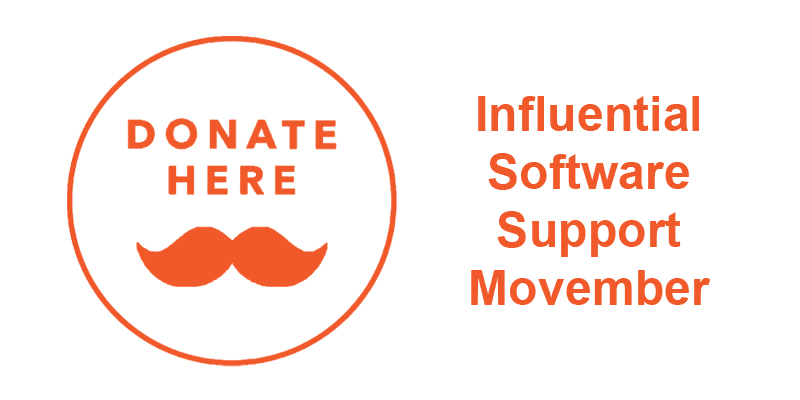 Influential and Supportive
Influential is about providing solutions – not necessarily just for our customers: we've a proud history of supporting our team members and local community. From investment in young local talent through our Apprenticeship programme, to our recent involvement in building a regional software development community; from in-office charity bake-offs, to company donations to various annually chosen charities – most recently, Macmillan and Phyllis Tuckwell Hospice.
Influential is always keen to hear of new projects and incentives in our local community that we can get involved with. If you have a project that we might want to hear about then don't hesitate to get in touch.
Big Data Revolution: Influential review Big Data LDN 2016
Posted on Monday 28th November 2016 2:30
A Big Data Revolution took place in London this November, at the Big Data LDN event. Influential teams were delighted to attend and engage in discussions and demonstrations of the latest technologies from leading industry providers.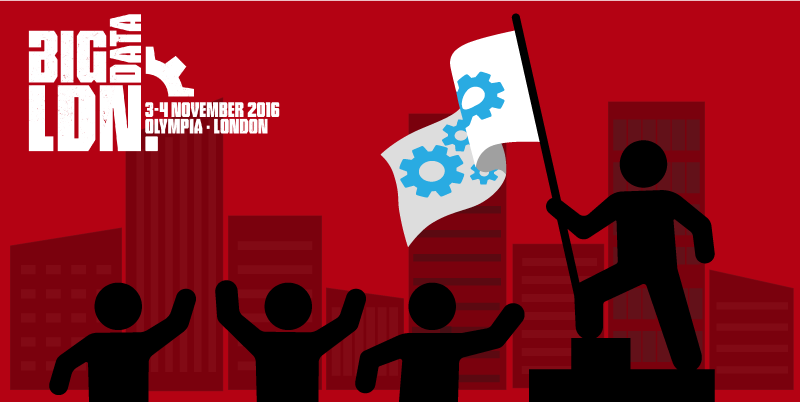 Big Data, Revolutionised
This month the Influential Java Team joined the 'big data revolution' at Big Data LDN  (London), a two-day event about Big Data, Analytics, and building Data-Driven Enterprises. Our developers attended talks from industry leaders, heard positive case studies from global corporations and were able to view technical demonstrations of all the latest products in action.
Two greatly discussed subjects at the event were Data Visualisation and Data Analytics: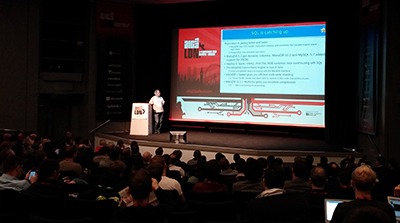 Data Visualisation – a key part of our business, our developers were keen to attend the talks about data visualisation from companies like Microsoft, with their product: Power BI. Visualising your data is vital to understanding it. At Influential we know this very well and work with a variety of tools to deliver this feature to our clients, including SAP Lumira and Dynistics . We have even developed our own BI platform, ATLAS Publishing Intelligence.
For our developers, the event talks confirmed the importance of presenting data in an effective manner. Java team member Todd commented that the event effectively "demonstrated a writer or analyst's responsibility to choose the right data to display."
Data Analytics – the Big Data LDN Exhibition provided the chance for our team to discuss data analytics with representatives from IBM. As Advanced Business Partners, Influential developers are always interested to view demonstrations of the latest Cognos  product versions and functionality. Data analytics and reporting are core to the Business Intelligence and software development work we do, so demonstrations and talks such as these are invaluable.
Be Part Of the Big Data Revolution!
At Influential we're passionate about technology and we pride ourselves on continuous innovation and exploration of the latest tools and platforms available. The Big Data LDN event topics were all in line with our ethos of keeping on the cutting edge as a business, offering insights and examples of the range of technologies that we can offer our customers.
"We got a lot out of the day," said our Head of Development, Pete Halloran. "The talks were full of great insights and I was delighted to meet with the Microsoft BI speaker after his talk, to understand the potential of the product for our clients."
Technology does not stand still, so nor do we. We're committed to doing our part to maintain expertise and knowledge of the best tools and platforms available, and ensuring our teams keep up-to-date with their specialist skillsets is a top priority at Influential. This, combined with a critical understanding of the challenges that our clients face, makes us expertly equipped to provide the best solutions possible.
Find out what solutions we can deliver for your business.
Related
Influential Welcome New Head of Training – Simon Jackson
Posted on Thursday 3rd November 2016 8:28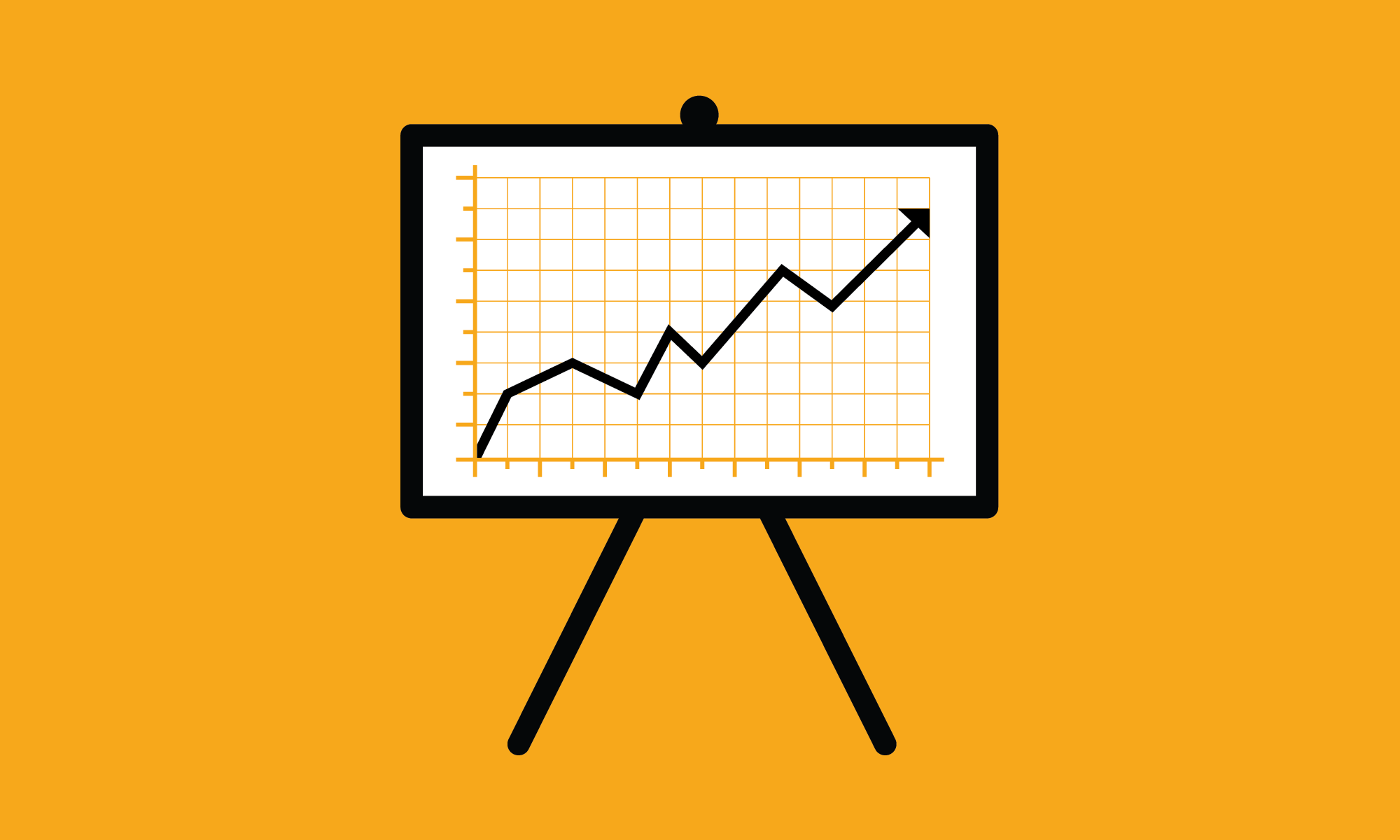 We would like to offer a very warm welcome, this rather chilly November, to our new Head of Training Simon Jackson.
Andy Richardson, Chief Exec at Influential, says "Simon has over 15 years of training delivery experience, most recently as Head of Training at another large international SAP Partner. Bringing someone of Simon's extensive training and BI experience into our already highly accomplished SAP Business Objects team is a huge achievement and allows us to grow and service our client base even better into 2017. We approach next year therefore with great excitement in the SAP Business Objects space".
As well as years leading training, Simon also has a solid background in Business Intelligence and IT. After graduating in Business Computing Simon spent 18 years in IT, from testing and development to pre-sales and sales.
Business Intelligence has been his specialist area for 17 years, with a strong focus on SAP BusinessObjects. Starting with the original version 4 (in 1999!) he's grown his knowledge and training delivery styles with the toolset.
Are you looking for help with the latest version of SAP Business Objects? Do you have new employees needing to learn the basics? Do you need training tailored to your own data? Are you expanding into using the other tools within the toolset and require help on those? Whatever SAP BusinessObjects training your team needs Influential Training team can deliver the service that suits your business.
Special SAP BusinessObjects Training Offer
To celebrate Simon's arrival we are offering a limited time discount. Order SAP Business Objects training courses before the end of 2016 with delivery before the end of February 2017 – the more you order the higher the discount.
See our SAP BusinessObjects Training Offers Page for further details
| | | | | | |
| --- | --- | --- | --- | --- | --- |
| Number of Days | Price | RRP | Discount | | Day rate |
| 1 | £1,500 | £1,500 | 0 | | £1,500 |
| 2 | £2,850 | £3,000 | 5% | | £1,425 |
| 3 | £4,050 | £4,500 | 10% | | £1,350 |
| 4 | £5,150 | £6,000 | 14% | | £1,288 |
| 5 | £6,100 | £7,500 | 19% | | £1,220 |
| 6 | £6,800 | £9,000 | 24% | | £1,133 |
| 7 | £7,500 | £10,500 | 29% | | £1,071 |
| 8 | £7,950 | £12,000 | 34% | | £994 |
| 9 | £8,250 | £13,500 | 39% | | £917 |
| 10 | £8,500 | £15,000 | 43% | | £850 |
What Next? New BO and Tech Training Courses – Coming Soon
Simon's arrival enables Influential Training courses to further expand their reach and depth. With brand new courses in core SAP BusinessObjects Tech, courses will soon launch for training in our other areas of expertise. Watch this space!
Influential Support Movember
Posted on Tuesday 1st November 2016 3:30
The Influential teams are doing their part for charity once again – this time by participating in the annual men's health awareness movement 'Movember'.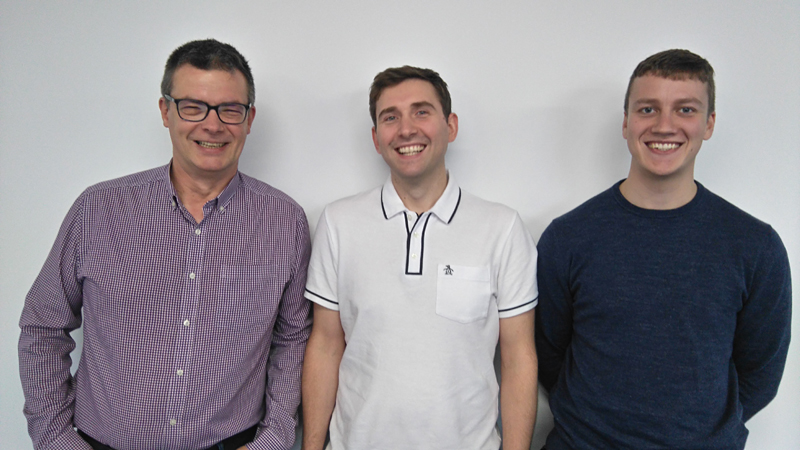 (Above: Our Support Team cleanly shaven on Day 1)
The rules are simple: those participating will be cleanly shaven from November 1st and for the duration of the month will grow and groom a moustache as a symbol for awareness of men's health issues. Participants gain further support for the cause through sponsorship by friends and family, all of which goes to the funding of educational programs and men's health projects.
Influential team members have taken part in the movement in previous years and are excited to support the charity once again. This year Richard Walls, David Avery and David Hailwood of the Influential Support Team are taking part, with sponsorship already being pledged by colleagues throughout the company.
Influential For Men's Health
The mission of Movember is to tackle men's health on a global scale, all year round addressing some of the biggest health issues faced by men: prostate cancer, testicular cancer, and mental health and suicide prevention.
The charity finds and funds innovative research that impacts locally and globally, having funded more than 1,200 men's health projects worldwide in the past 3 years. By 2030 they will reduce the number of men dying prematurely by 25%.
The impact of this work is of particular importance to our participating team, some of whom have family members directly affected by men's health issues. Independent of government funding, the money raised through Movember sponsorships is critical to achieving these goals.
To support our teams to the fullest in this endeavour, Influential Software will match the personal donations raised by our teams.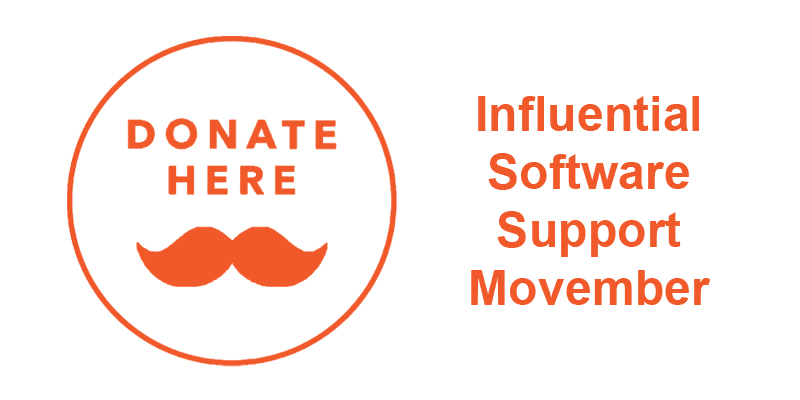 Influential Joins the Data Revolution at Big Data LDN 2016
Posted on Monday 31st October 2016 2:30
The Influential Java Team is gearing up to attend the inaugural Big Data LDN (London) event this week; a brand new 2-day conference and exhibition for the discussion and showcase of the tools and processes for building dynamic, data-driven enterprises.

This week marks an important event on the Influential calendar: It's the inaugural Big Data LDN event. Members of the Influential Java Development  team are registered to attend, excited by the enticing range of speakers and topics scheduled for the two-day event.
At Influential, Big Data is a key component in countless development and Business Intelligence projects, and our teams are keen to hear the latest from the suppliers of leading Big Data tools and services.
What is Big Data LDN?
Big Data LDN (London) is a new two-day conference and exhibition focused on Big Data and Analytics, and how to build dynamic data-driven enterprises.
The aim of the event is to provide practical, actionable insights on delivering business value in an increasingly data-driven world – a mission Influential understands very well.
A "stellar" line-up of speakers has been promised including 80+ engineering gurus, open-source visionaries and real-world pioneers – all of whom are ready to deliver their "cutting-edge" practical advice to the eager delegates. The conference and seminar programme will offer strategic guidance and actionable technical insights. The goal? To enable confidence and deliver expertise for delegates when tackling Big Data projects.
The Big Data LDN Exhibition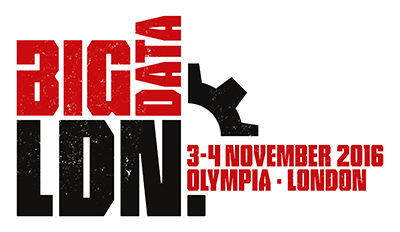 The perfect complement to the seminar programme, the Big Data LDN exhibition will bring over 70 leading Big Data and Analytics vendors and service providers together under one roof. Such a range of experts and service from around the world promises to be a fantastic showcase of the tools and solutions available to those looking to become a Data-Driven Enterprise.
Our developers can't wait to engage with the hands-on product demos and technology test-drives; top-grade technology from blue-chip companies and "hot" new start-ups. Part of our continued drive to innovate and provide enterprise-enhancing data solutions, Big Data LDN is a vital event to attend – and a shoo-in addition to next year's calendar as well.
The message of Big Data LDN is that "Change is coming". Here at Influential we completely agree and are ready to embrace it, arms open. #BigDataRevolution
Need Help With Your Data-Driven Enterprise?
For 25 years Influential Software has delivered quality business software & data solutions from within the UK. If you would like to talk to us about a business intelligence solution, software solution or any IT project you need to deliver successfully, please contact us.