Our apprentice software engineer wins Apprentice of the Month
We're proud to announce that our software engineer IT apprentice, Ethan Lane, has been recognised as MidKent College's Apprentice of the Month for his outstanding work and positive attitude as part of our team.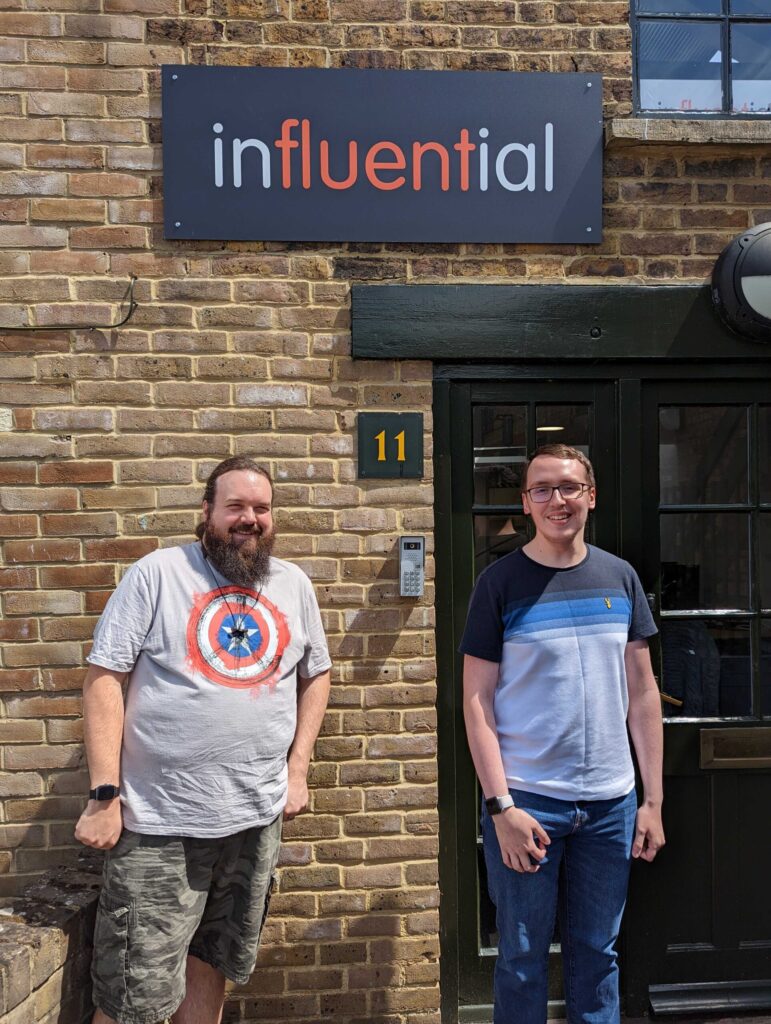 Growing with Influential
Ethan is passionate about the work in software engineering and approaches new challenges with a curiosity that allows him to come up with creative ideas and explore many possible solutions.
He is committed, driven and conscientious in his work ethic and studies. It's always a pleasure to collaborate with Ethan, and we feel lucky to have him on the team; he brings great energy, proactively takes on new tasks, and presents new perspectives. We can see how much he has grown during the apprenticeship, fully dedicating his time and focus to learning.
Undoubtedly, the "Apprentice of the Month" title is well-deserved and earnt.
"We are incredibly proud of Ethan's nomination for the Apprentice of the month and his impressive results on the exams. At the same time, we wouldn't expect anything less, witnessing his daily, strenuous dedication to work and his studies.
Ethan is self-motivated, always eager to learn and improve, skilfully using best practices, and proactively taking up more advanced projects. It has been a great pleasure to work with Ethan; he has become an integral part of the Influential team over the years. Congratulations Ethan!"
— Andy Richardson, CEO Influential Software

Our apprentice's thoughts
How do you feel about being recognised for apprentice of the month?
I always try to do everything to the best of my ability, but to be recognised for this makes me feel really happy.
What is it like working for Influential?
It is great to be working and learning alongside a team that has given me a lot of support and understanding, which makes it a pleasant experience to be a part of.
What is the best part about working for them?
Being part of a team who give me support, understanding and make me feel valued.