What Is A Discovery Phase?
The discovery phase is an essential step in project development. Aimed at analysing the clients vision, needs, and realistic deliverables.
McKinsey recently published a report on implementing software projects, which revealed that the average IT project overruns it's budget by 45% while the overall benefits are half of what's expected.
Why you need a discovery phase
Development projects aren't quick, they're months in the making. To make sure minimal time is wasted, discovery phases are often used to ensure everyone understand exactly what needs to be done, when it needs to be done by, and how to determine if its successful.
Other reasons why we include a discovery phase:
Identifying the project scope
Understand the full wants, needs, and wishes to provide an accurate project costing without worrying about nasty surprises.
Ensure optimal ROI
Get the optimal value from our services by implementing the agile approach.
Stick to the brief
By keeping in touch with clients regularly we're able to keep on track with the client brief, or adjust to changes with minimal wasted hours.
Why you should never skip it
Although some service providers choose to skip the discovery phase, we believe its essential to avoid:
Wasted man hours spent backtracking
Climbing costs and unhappy customers.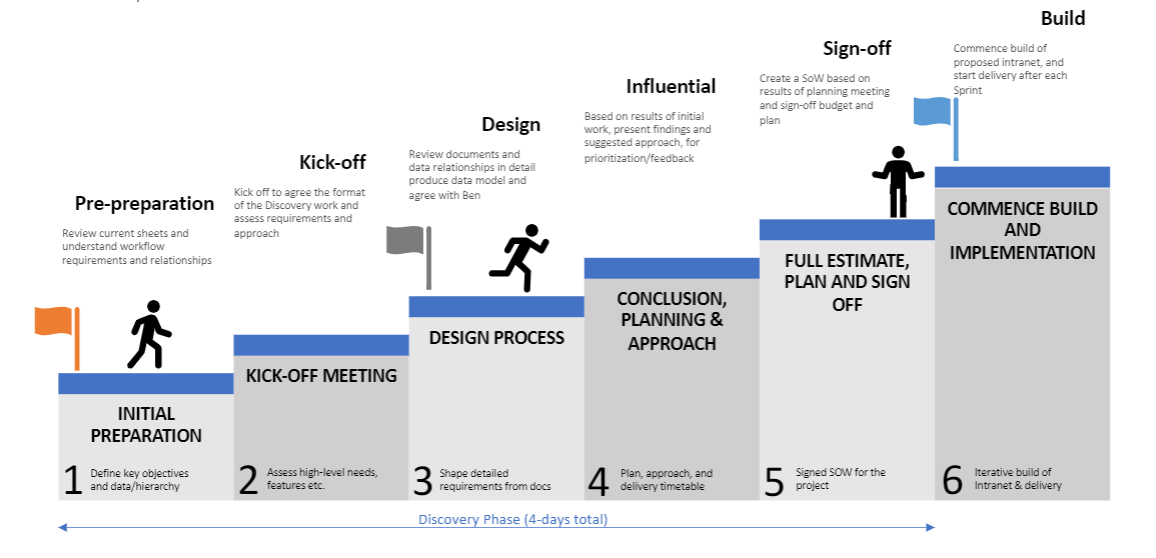 Influential Project Delivery
Choose Influential for your next project development challenge. With a keen attention to detail and years of experience on our backs, we'll help craft a solution perfectly on spec with your needs.