Having successfully rolled out virtual Apple training, we are now providing the UK's first Jamf Pro remote courses as well. This official online training is starting with Jamf 200 courses in early June 2020.
These are the first dates:
June 1-5, 2020 (9am-5pm British Summer Time)
June 15-19, 2020 (9am-5pm Central European Summer Time)
What is virtual Jamf training?
This official Jamf training, led by live trainers in our virtual classroom, allows you to get Jamf certified wherever you are. You can easily interact with the trainers via your computer's webcam and microphone.
Which Jamf courses are available remotely?
As the most wide-reaching course, our first Jamf Pro remote courses are Jamf 200. The Jamf 300 and Jamf 400 courses will become available in the near future.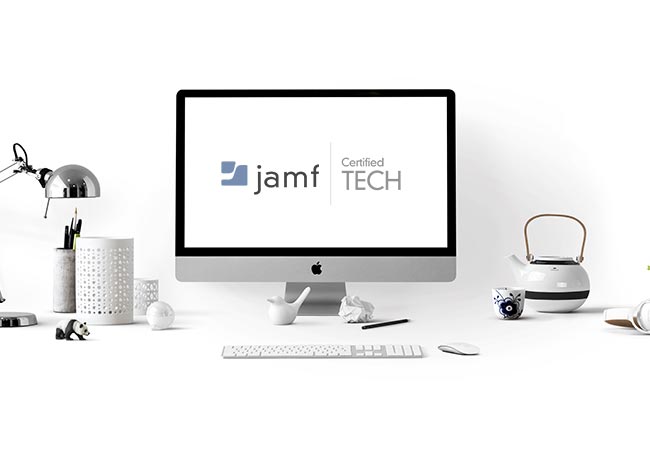 Will the course content be the same?
There are no changes to the overall course content, subject matter, or Jamf certifications.
Essentially, there are only logistical changes when compared to the classroom-based courses. Taking the online Jamf 200 course as an example, this now takes five days instead of four.
There are also a few technical requirements, including:
A reliable internet connection, capable of receiving 1.0 Mbps and sending 1.5 Mbps
An additional computer with a functioning camera is recommended for WebEx Training, but not required.
Unmanaged test macOS and iOS hardware, including:

A test (non-production) computer with macOS 10.15.4 or later with a functioning camera.
A test (non-production) iPad with iPadOS 13.0 or later.
All the server infrastructure and course materials will still be provided by us.
If you'd like to stay up to date with news about virtual Jamf training, get in touch and we'll reply with the latest information as it arrives.