How to select a systems integrator for greatest value
As businesses take on an increasing number of applications for sales, finance, marketing, and HR, there is a growing need to connect these systems efficiently. This leads to the question of how to select a systems integrator that will provide best value for the business.
But first, what exactly are the advantages of working with an external systems integrator company?
When to work with a systems integrator
If you have a team with the necessary integration skills and sufficient time to perform the integrations, then you might not need to look for a systems integrator. In our experience as a systems integrator company, businesses seek help from a systems integrator in order to:
1. Focus on their core business
It's often more time- and cost-effective to bring in a specialist systems integrator while you concentrate on driving the existing business forward.
2. Keep pace with new technology
The pace of innovation is so rapid that it takes a dedicated expert to keep up. A good systems integrator company will know the latest technologies and how to apply them to your business goals.
3. Get an influx of new ideas
Because a systems integrator company usually works with many kinds of businesses, their team will have cross-industry experience to share. There may be innovations and practices they've delivered before and can adapt to your IT scenario.
4. Give their project a jump start
A business might use a systems integrator company to lend an integration project some momentum. A good systems integrator will also provide the knowledge needed for the business to keep moving once the project is complete.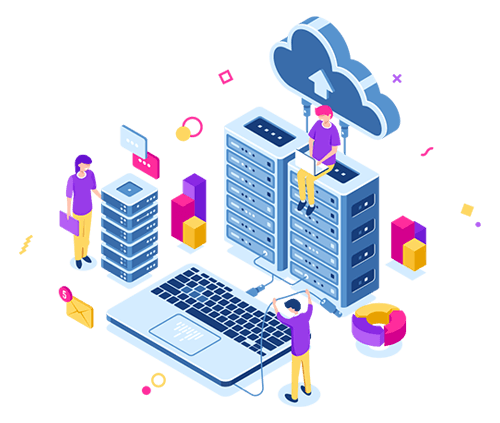 What to look for in a systems integrator
Assuming you want the benefits that specialist systems integration solutions provide, your next query will be how to select a systems integrator from the many out there. We can break this question down into seven things you should ask of a potential systems integrator company:
Skills — Have they demonstrated the problem-solving skills required to carry out complex integrations?
Method — Do they have a tried and tested method for achieving integrations on time and on budget?
Tools — Which coding languages, frameworks, applications, and integration platforms are they proficient in?
Experience — Have they performed integrations similar to the one your business requires?
Value — Are their integration solutions competitively and flexibly priced?
Reliability — Are they an established company with the stability to stay in business?
Speed — Do they have enough bandwidth to start your project on your desired date?
And while every company is different, we've outlined three types below that will help you see how to select a systems integrator company.
Recognising the types of systems integrator
1. Newcomer systems integrators
A newcomer systems integrator is a small business that has not been around for many years. These companies tend to specialise in particular technologies, industries, or regions. Without a well-known brand or large overheads, they are free to be more flexible with pricing. Potential disadvantages include staff limitations, slower turnaround times, and a lack of established processes.
2. Large systems integrators
These are multinational companies with instantly recognisable brand names. They have a broad range of integration expertise and decades of experience. Their downsides include higher pricing and a higher ratio of junior staff to senior staff, which means a lower level of in-depth expertise per project.
3. Boutique systems integrators
Like ourselves at Influential Software, a boutique systems integrator combines the experience of a large company with the flexibility of a small one. Serving both large enterprises and small-to-medium-sized businesses, we have the capacity to work on multiple projects at once.
Our 80-strong team of integration solutions experts, each with a different set of technical specialisms, gives us the breadth to solve any integration challenge. From integration platforms such as Microsoft Azure and Dell Boomi to enterprise applications from SAP and IBM, we are skilled in the leading languages, vendors, and technologies. Being smaller than a large systems integrator, we have a higher ratio of senior to junior staff — which translates into greater value for money. And having been around for 30 years, we are a reliable partner for your integration journey.