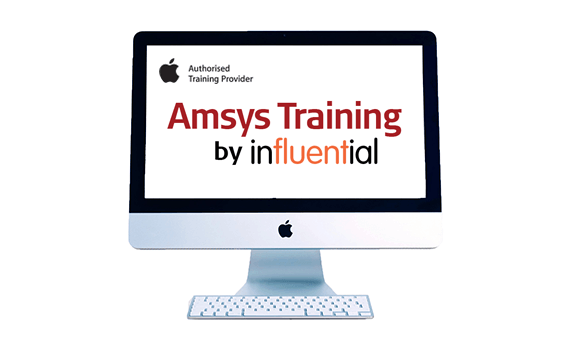 With an active installed base of 1.3 billion last year, Apple devices are an integral part of today's tech landscape. That's also why Apple support is in such high demand. But whether you want to maintain Apple ecosystems within an organisation or help customers with personal devices, you'll need a certification to work with Apple. Thankfully you can rely on Amsys Apple technician training to provide a fast and cost-effective route to Apple certification.
This post originally appeared on the Amsys Training by Influential Blog.
Get Certified with Amsys Training by Influential
It's no accident that Amsys Training by Influential is Europe's most in-demand Apple training provider. The advantage boils down to four points:
People: all our people are certified Apple trainers on top of their real-world experience as Apple professionals. They've been there, done it, and know how to teach it.
Place: Come to our fully-equipped Apple training centres in central London or Manchester, or have your training at any location in the UK. Our team is even called out to train technicians in Iceland, Spain, and Saudi Arabia.
Content: Alongside the official Apple courses, we also provide advanced courses that our experts have written to meet your needs in the workplace.
Value: We guarantee to beat any authorised Apple training provider on price. You can't say fairer than that. And if you're looking to train over a whole year, you can get special discounts with our Apple training passports.
New Online Apple Training Options
Another high-value and convenient way to learn is via Apple online training. Our online training platform asktheaxis.co.uk offers Apple courses, tutorials, and podcasts. This mix of formats makes it easy for build a custom curriculum that covers exactly the skills you need.
Examples of how you can use online training include:
Taking an entire course—equivalent to our classroom courses—at your own pace, in bitesize chunks.
Using a tutorial to quickly pick up a specific skill for your work or studies.
Watching a free podcast to get an introduction to key Apple tools and concepts.
Upskill with Amsys Apple Technician Training
The place where value, expertise, reach, and authenticity meet—that's Amsys Apple technician training. Find out more on the Amsys Training site or get in touch to book your next course.