Search results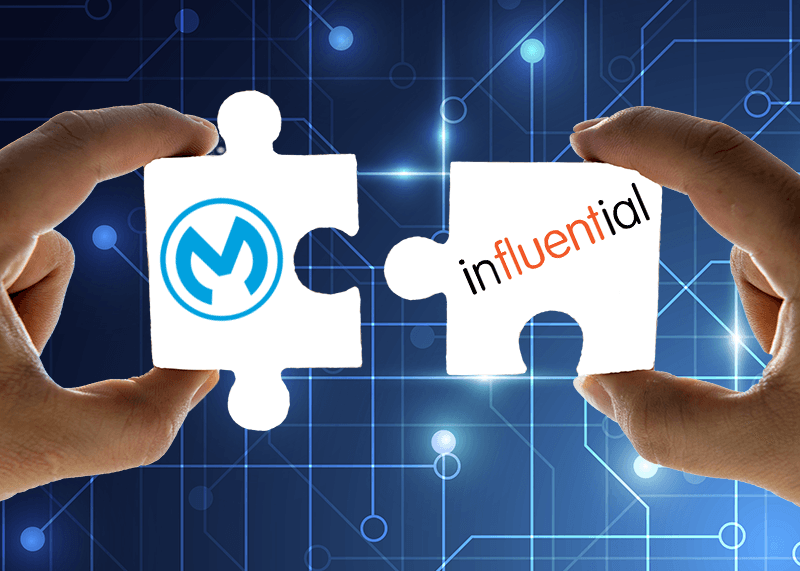 Focussing on the crucial value of API technology, MuleSoft has unveiled a slew of API improvements in Anypoint Platform this month. The new Anypoint API Community Manager and Catalyst Mobilize will help organisations use APIs as competitive differentiators, develop their application networks, and ultimately win in the API economy through a smart API strategy. MuleSoft Anypoint Platform May 2019 release includes:
API Community Manager
This addition allows you to promote API products, increase adoption, and build successful API programs with Anypoint API Community Manager — an extension of Anypoint Exchange.
Build personalised, self-service portals and forums to increase API adoption.
Display relevant news and events with pre-built, customisable templates
Promote specific pages based on user data and track engagement
Support community members with developer forums, chat, and case management
Catalyst Mobilize
Developing a vibrant API ecosystem involves four key pillars: establishing a digital strategy, aligning organisation and culture, evaluating and building supporting tech, and engaging the ecosystem.
It's easier to build successful cross-enterprise API programs with Catalyst Mobilize, which includes in-person API program workshops, API strategy blueprints, and tailored exercised aligned to the key pillars.
Advancements in API Management
Automated policies: Secure APIs with policies that you can automatically apply to any API.
API products: Simplify API consumption and management by grouping multiple APIs as products.
Business ops dashboard: Track how API products or individual APIs are contributing to the overall success of your API program through a customisable dashboard.
On top of these new additions, the MuleSoft Anypoint Platform May 2019 release also includes notable enhancements to:
Anypoint Flow Designer – 10 new, prebuilt templates for non-technical users to automate common tasks across Salesforce, Slack, Box, Twilio, and Google Drive.
Anypoint Partner Manager – Fully-integrated B2B solution that simplifies partner management through partner onboarding templates, transaction tracking, and monitoring across APIs and EDI transaction.
Government Cloud – An industry-leading FedRAMP-compliant environment designed for government agencies to develop, deploy, manage, and monitor integrations and APIs in the cloud.
New and updated connectors – SAP S/4 HANA, Azure Service Bus, Qoppa, MarkLogic, Reltio, MOVEit, HERE API Specs, Paypal API Spec, and Volante.
Looking to benefit from the MuleSoft Anypoint Platform May 2019 release? Get started with an experienced MuleSoft Partner such as Influential Software.
This post has been adapted from content by Influential Software partner MuleSoft.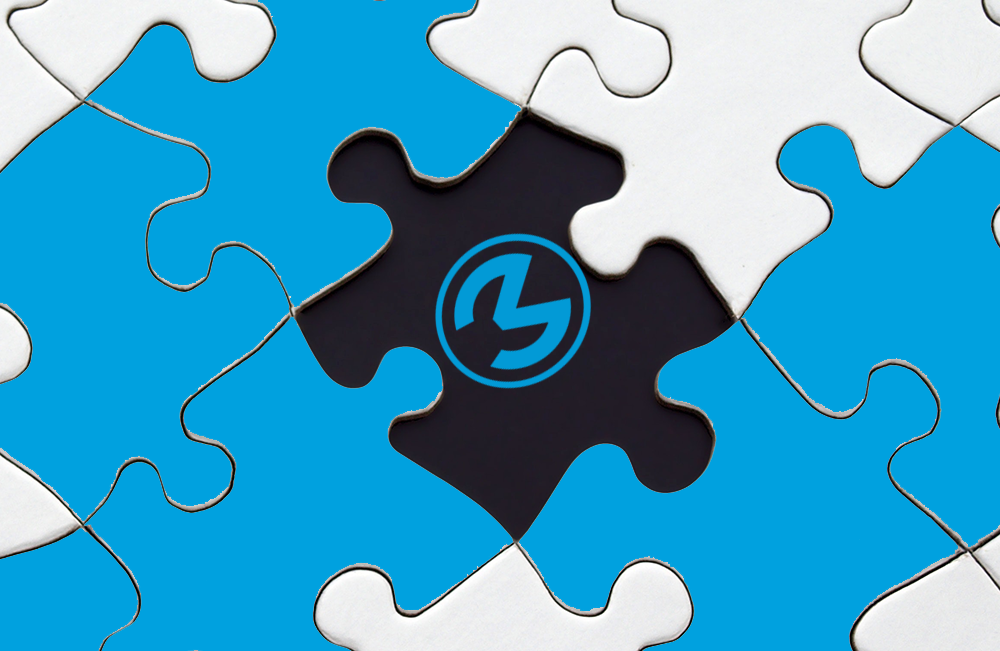 What company wouldn't like to repeat the success of Google or Amazon? Well, the good news is you can access the technology behind it: APIs (Application Programming Interfaces). A recent report says that over a third of current technology leaders create a quarter of their revenue thanks to APIs. And a sound API strategy is the first step to exploiting that potential for your business.
As the undisputed leader for enterprise integration, MuleSoft supplies the API technology. But building a bespoke API strategy requires different skills. That's where a trusted MuleSoft Partner makes the difference. Drawing on a partner's experience and expertise, your strategy is much more likely to succeed.
The MuleSoft team at Influential Software brings hands-on knowledge and tested practices to optimise each client's API journey. So how do we do it?
1. Identify Your Goal
It's important to clarify your use case for APIs from the start. We'll work with you to define the experience or business moment you want to create. It might be delivering an omnichannel strategy with mobile apps and web portals, or adding IoT capabilities to give customers real-time service information.
2. Define Your Strategy
At this stage, our team will help you align stakeholders, define business outcomes, and validate the ecosystem and business models. With support for the whole API lifecycle, we plan everything right from the start.
3. Align Your Organisation
Your goal is to be customer-centric. To achieve that, you'll need an agile ecosystem of employees, customers, partners, and independent developers, aligned with the customer in mind. We'll help you overcome the organisational barriers to change.
4. Create Your Technology
Using APIs, our MuleSoft technicians connect the data needed for your end experience to happen. MuleSoft enables us to design, build, test, secure, manage, and retire APIs in a single platform.
5. Maximise Your Platform
MuleSoft training is a great way to engage your ecosystem. Bringing everyone firmly on board, we help you maximise adoption and get the best return on your API investment.
Are you about to embark on an API journey?
Find out how you can benefit from a trusted MuleSoft Partner.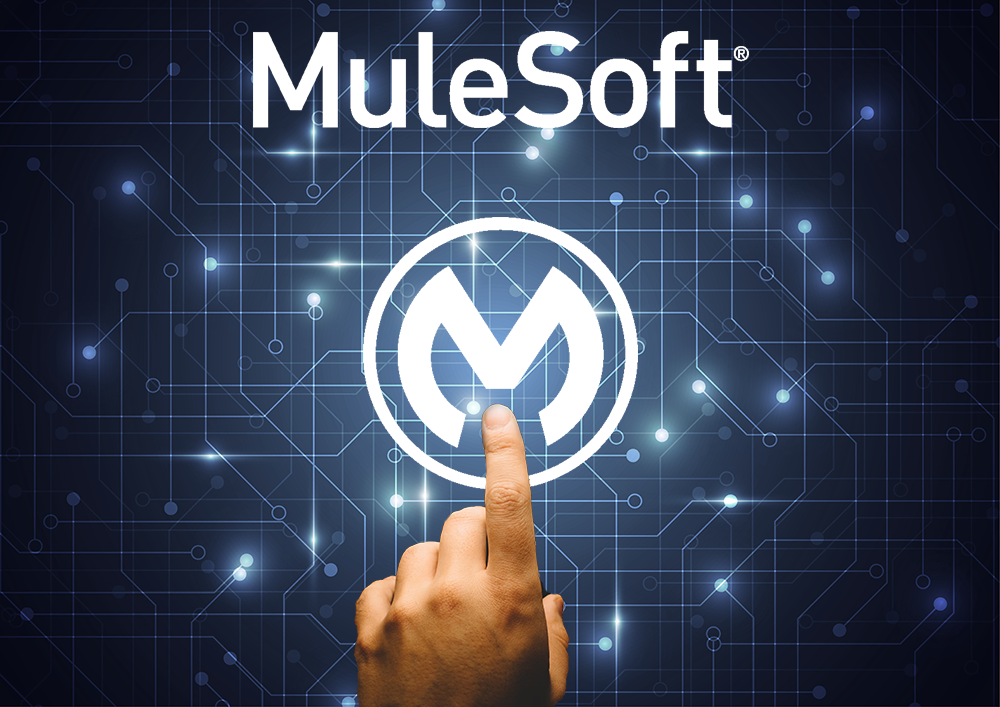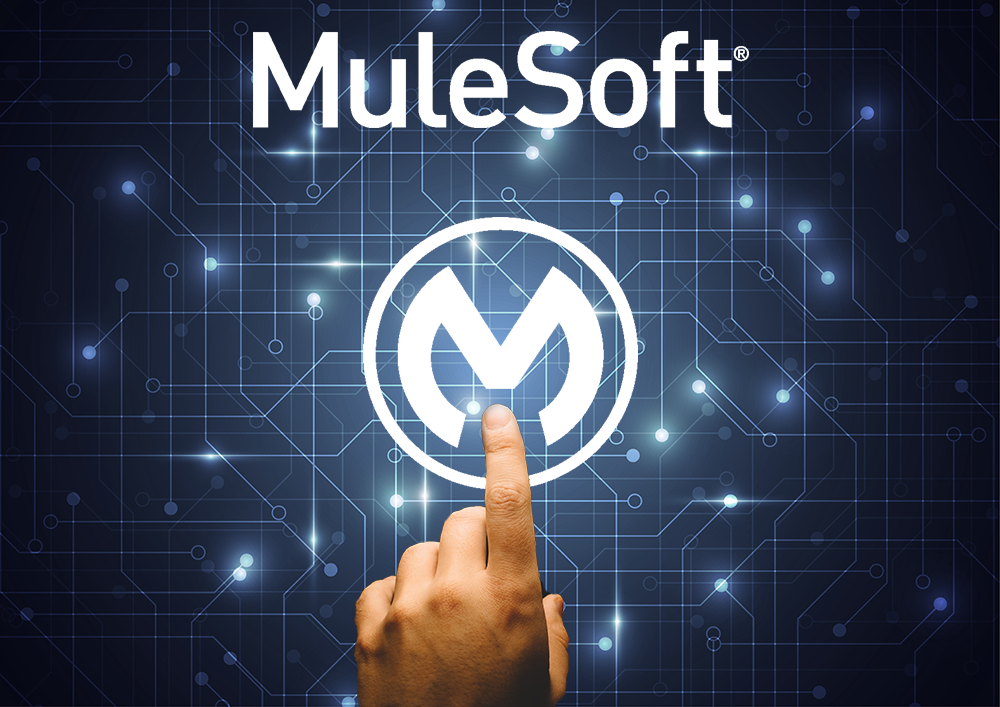 Even in our high-tech world, it's still true that "a tool is only as good as its user." And while MuleSoft is the leader for enterprise integration, knowledge and strategy are still key to getting your ROI. That's why we've rounded up the most common MuleSoft challenges – and how to solve them.
1: MuleSoft Licence Overspending
MuleSoft licensing requirements are based on factors such as capacity, volumetrics, pattern, usage, deployment, and environments, as well as any extra functionalities you need. With this level of complexity, there can be a conflict between cost and capability. That's why clients turn to our MuleSoft licensing consultants for a balanced solution.
2: Skill Levels Preventing Full ROI
Even if your staff are software wizards, every tool is unique. That's why training is essential. By sending your staff on an official MuleSoft training course, you're sure to increase user adoption and improve performance.
3: Strategy Misaligned with Goals
Goals define strategy, and strategy defines technology. If any of these is unaligned, the whole project fails. That's why consulting a tried and trusted partner is essential. A good MuleSoft consultant should have in-depth technical expertise – not only in MuleSoft, but in all major business systems – and proven experience of business use cases.
4: Integrations Failing to Perform
As stated above, MuleSoft is the tech leader for enterprise integration. So if MuleSoft isn't performing for your business, that shows a misapplication of the software. A MuleSoft support team will provide health checks to identify the underperforming areas and find effective solutions.
5: Difficulty Finding MuleSoft Staff
Highly skilled MuleSoft staff are a precious resource – and scarce. Wouldn't it be great if you could search a network of MuleSoft experts across the UK? A dedicated MuleSoft recruitment agency is the answer.
6: Systems Threatened by the Future
MuleSoft is a long-term investment. You want to be covered against potential changes in capacity and usage. A qualified MuleSoft consultant can run through the different scenarios so you're prepared for any eventuality.
Six Solutions: An Expert MuleSoft Partner
The six challenges above each find their solutions in our MuleSoft Partner services. Whether you're considering the first steps into MuleSoft or need assistance with your existing MuleSoft estate, our certified experts hold the answer.
Find solutions to your MuleSoft challenges on our dedicated site.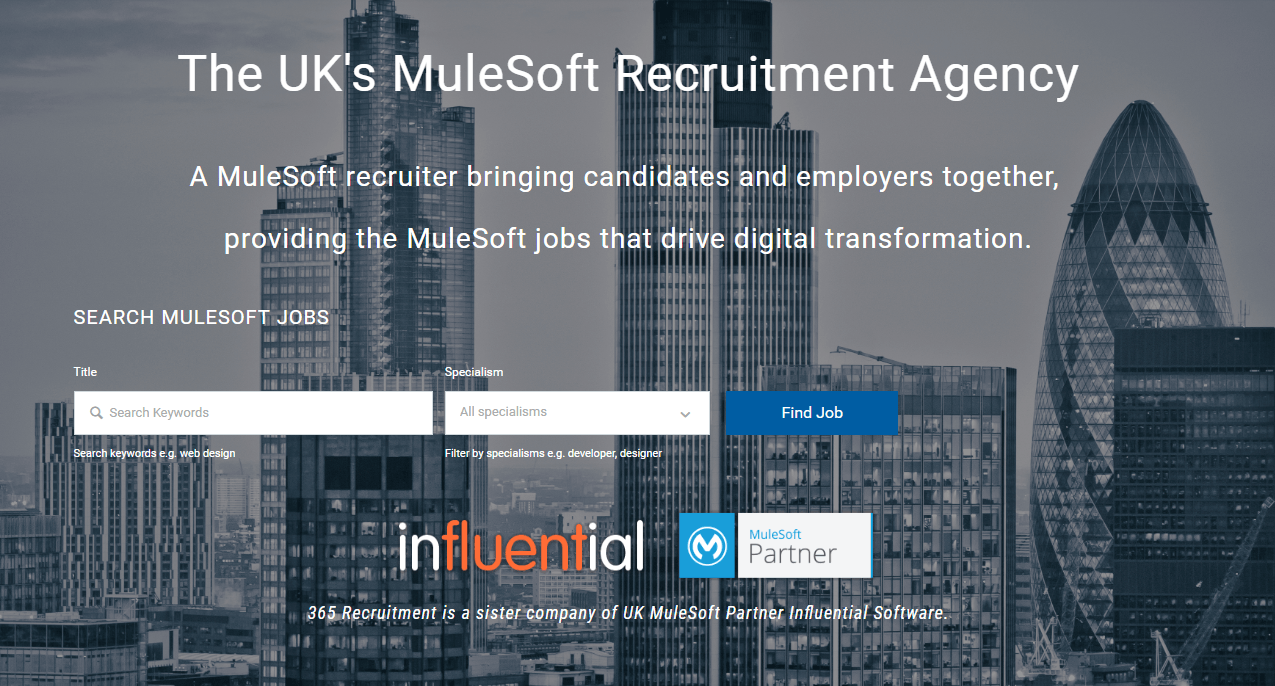 Last year saw growing anxiety about a "digital skills gap" in the UK. Studies by both Deloitte and Barclays highlighted the need to close that gap or risk losing our business edge. As digital transformation experts for over two decades, the Influential Software team is deeply aware of the need for continual learning. And this passion is the basis for our MuleSoft recruitment and MuleSoft training services.
The Growth of MuleSoft
Just like digital skills in general, MuleSoft certifications and hands-on experience are in higher demand than ever. To prove that we need only look at the London MuleSoft Summit, which drew 2,500 people in 2018. That's compared with only 40 people at the first summit three years before!
As a MuleSoft Partner, we know exactly why MuleSoft has grown so quickly. MuleSoft integration solutions are vital for the opacity and agility that businesses need in the new digital economy. But however smart your software is, you still need people to understand it. That's where MuleSoft recruitment and MuleSoft training come in.
MuleSoft Recruitment Wanted
Matthew Dunne, our MuleSoft recruitment specialist, says about the relationship between product and people, "MuleSoft is selling more software than ever. But the number of good MuleSoft candidates hasn't changed very much. We're still looking at a candidate pool of about 250 people in the UK."
Considering that Influential Software has a network of around 200 internal, contract, and permanent MuleSoft experts, that gives our clients an excellent spread of those elusive 250 UK candidates.
Our success is about much more than numbers, however. As Dunne explains, "We also have a wider Java team that can support. Plus we do .NET development, which comes around MuleSoft. And we have a wider network of contractors that we meet regularly for coffee and at MuleSoft meetups."
Muleys You Can Trust
Ultimately, that one-on-one approach to recruitment is key. "When I recommend a candidate, I can say that I've met him face to face, had a coffee with him, and know he's a good guy. That matters. We're not sending a CV, we're sending a person," says Dunne.
While MuleSoft recruitment provides the current need, the only way to close the skills gap in future is through MuleSoft training. Staying ahead of the game as always, we recently launched a new MuleSoft training site. With training routes for developers, operations, integration partners, architects, managers, and admins, our courses cover all aspects of MuleSoft technology.
Looking to plug a MuleSoft gap? Ask our team to get started.
Alongside our successful MuleSoft services, Influential Software is excited to announce a new MuleSoft training website. Clients can now draw on our MuleSoft Partner expertise to train in development, operations, integration, architecture, management, and administration. This training is an excellent investment for anyone wanting to tap into the growing demand for MuleSoft projects.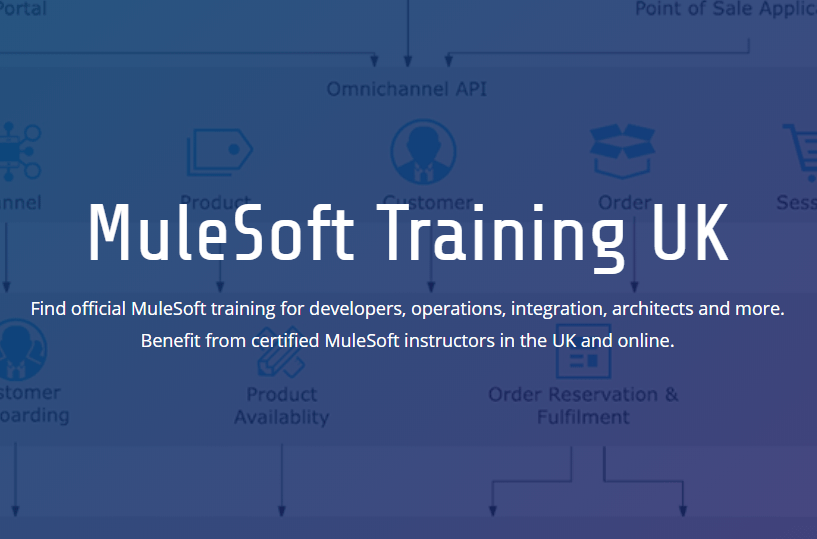 Why MuleSoft Training?
MuleSoft's ongoing innovations – including in Anypoint Platform October 2018 – show that they are still leading the pack for integration and APIs. And MuleSoft Summit London 2018 was the largest MuleSoft event ever, with 2,500 people in attendance. All in all, the buzz for MuleSoft is only getting louder. With official MuleSoft training, our clients can bring the magic of MuleSoft to their own enterprises and carry out transformative projects for others.
Influential Software MuleSoft Services
All our MuleSoft training is based on our team's real-life experience of MuleSoft projects.
We provide MuleSoft consulting, deployment, development, support, and recruitment services for clients across the UK.
Interested in our MuleSoft services? Visit our dedicated site to find out more.
A MuleSoft Training Website for All
Our MuleSoft training website is designed to cater for all paths, formats, and goals.
Choose from paths for six MuleSoft roles: developers, operations, systems integration partners, architects, managers, and admins.
Find classes for all levels, from beginners' introductions to development for complex projects.
Gain official MuleSoft certifications to attract clients and showcase your expertise.
Take instructor-led MuleSoft classes at six London locations, at a location of your choice, or online.
Buy a MuleSoft training subscription that entitles you to unlimited classes for one year.
Choose Your MuleSoft Training Path
MuleSoft Training for Developers: gain the skills for unit testing, deploying, monitoring, or troubleshooting integrations or APIs.
MuleSoft Training for IT Operations: learn to deploy, manage, do capacity planning, monitor, and troubleshoot integrations or APIs.
MuleSoft Training for Systems Integration: gain the skills for basic and complex projects with Anypoint Platform.
MuleSoft Training for Architects: train to design enterprise integration solutions, direct the emergence of an application network, and drive adoption of integration solutions.
MuleSoft Training for Managers: gain an overview of Anypoint Platform and how to succeed with an API-led strategy.
MuleSoft Training for Admins: learn to manage deployments, APIs, and implementations.
Ready for MuleSoft Training?
If you're eager to learn more about our modules and certifications, feel free to visit our dedicated MuleSoft training website.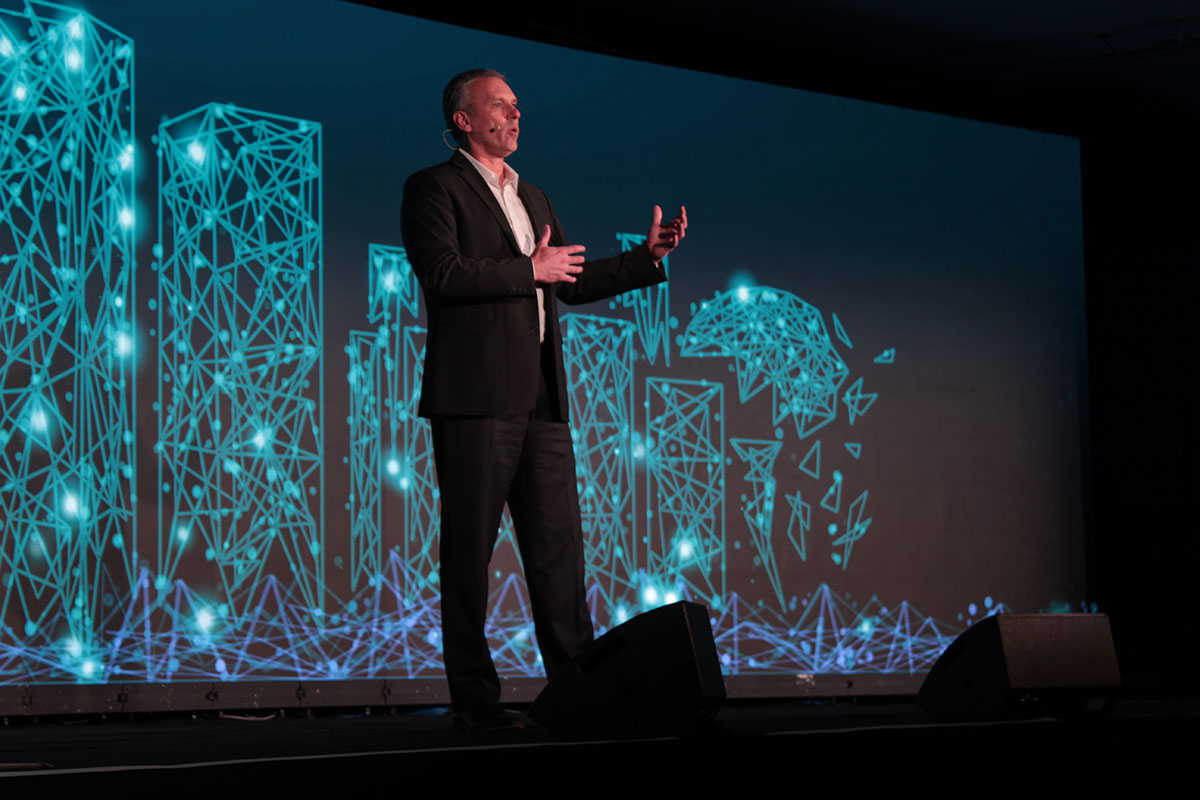 The Influential Software team were among 2,500 people who attended MuleSoft Summit London 2018.
That makes this the biggest MuleSoft summit to date. And as we heard from the fantastic speakers, MuleSoft has even greater things in the pipeline.
To start with, we heard from MuleSoft speakers including CEO Greg Schott, EMEA Head Raj Mistry, and founder Ross Mason.
The recurring theme was how to take a mix of enterprise applications that looks like this…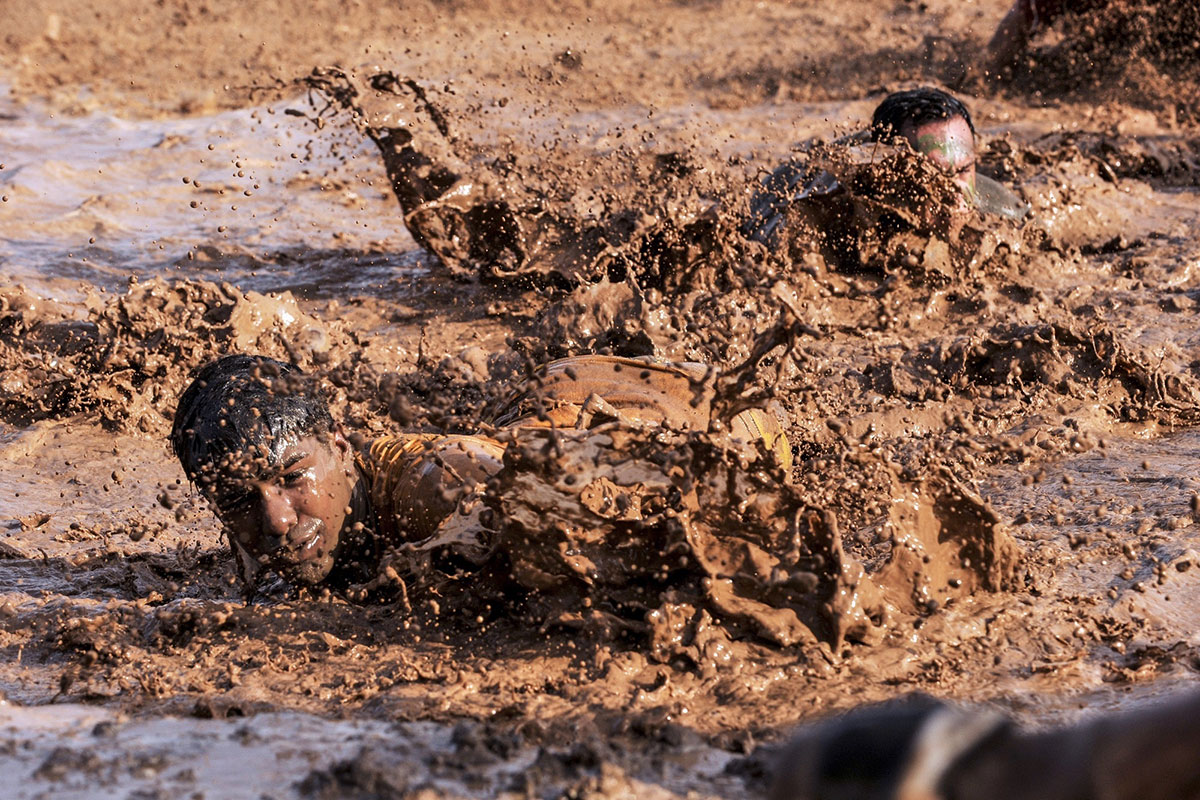 …and turn that opaque, hard-to-manage group of applications into something like this.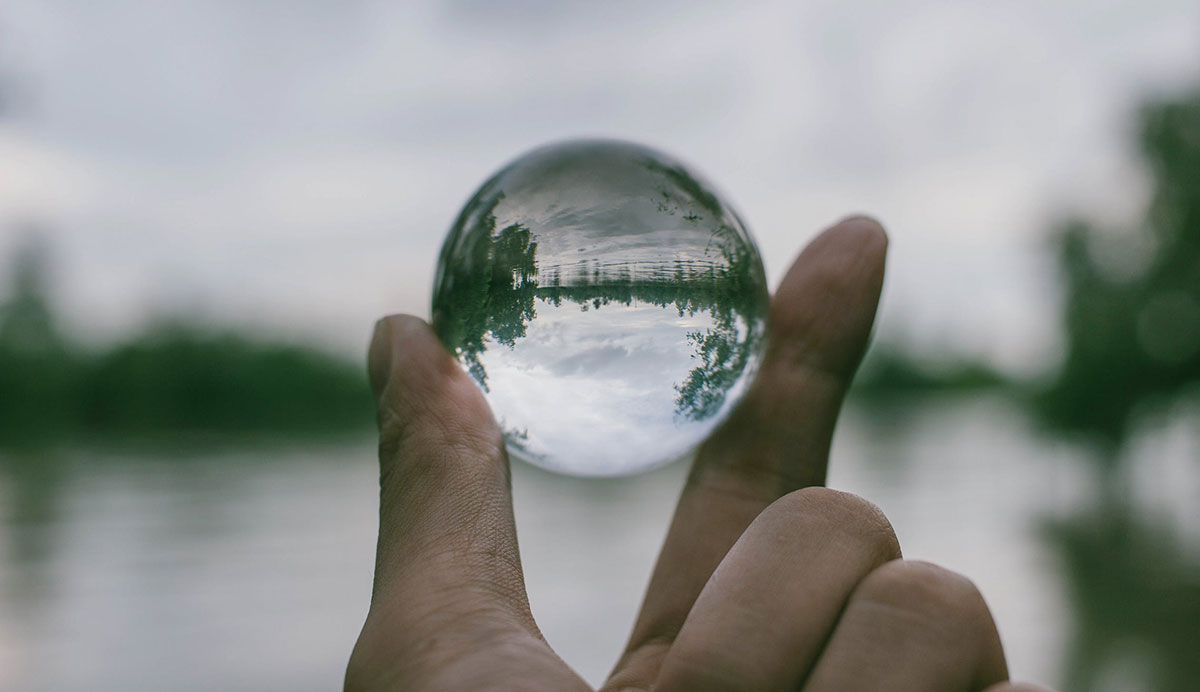 The good news is, this transformation isn't magic!
As MuleSoft's UK Partner, Influential Software has wrought this change for thousands of businesses.
Visit our dedicated MuleSoft site to find out more.
The core MuleSoft proposition is this: with integration and APIs, you can move from mud to crystal.
What's more, you can make the shift reliably and at your own pace.
But before we get technical, why is this transformation so important?
The Challenges of Opacity
Over the years, many enterprises have taken on layer upon layer of applications to meet different needs.
The difficulty of managing these opaque layers creates extra strain on IT resources.
Your staff may resort to "shadow IT", breaking up enterprise data among insecure SaaS platforms.
On top of this, issues quickly arise when you need to apply new security policies across these applications.
There may be data hidden within your "ball of mud" that could be turned into intelligence or services – but you can't see it.
As MuleSoft's Ross Mason put it at MuleSoft Summit London 2018, "For the modern enterprise, it isn't about the large eating the small, it's about the fast eating the slow."
Can your enterprise afford to sacrifice its speed to unconnected systems?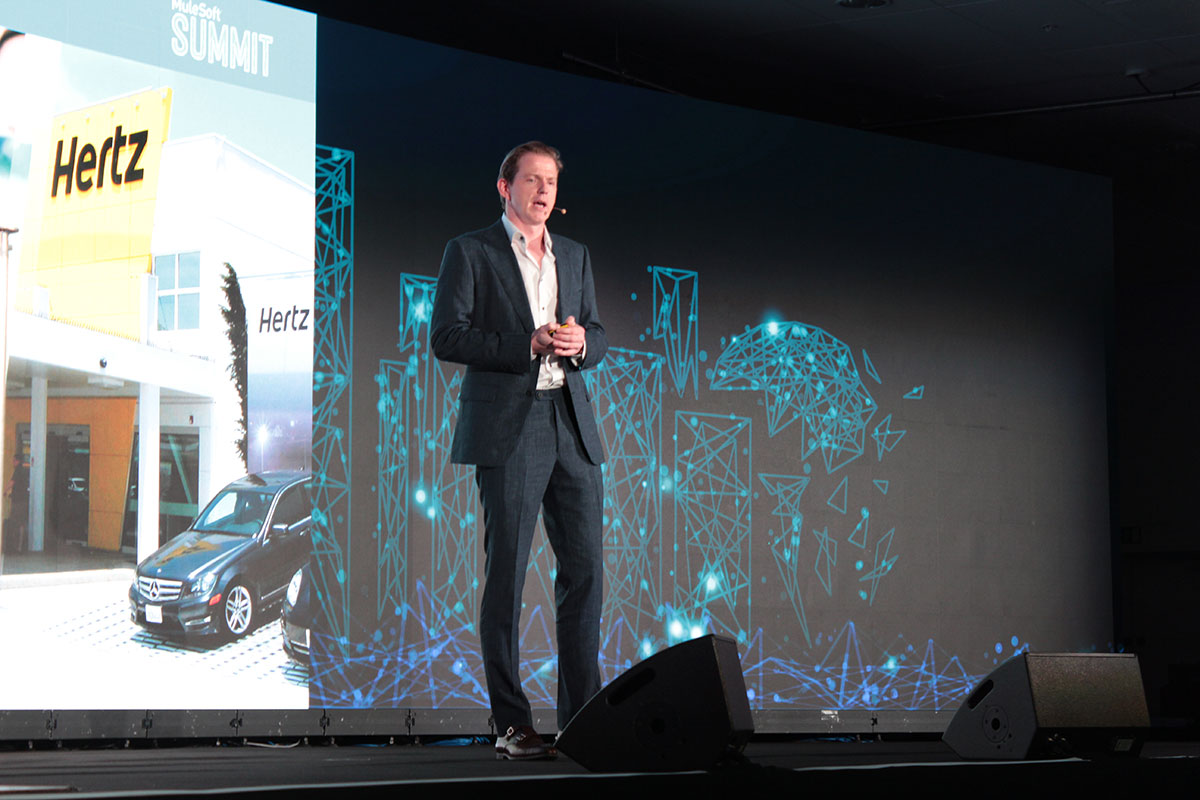 The Benefits of Transparency
MuleSoft's API approach solves all of these issues. By creating APIs throughout your application layers, you gain a 3D view of everything.
Now you can react quickly to cyber threats and manage any group of applications easily.
You can ringfence areas to respond to changing data regulations, or swap and change elements without disrupting other applications.
In short, you can leverage your existing architectures with transparency, security, and agility.
At MuleSoft Summit London 2018 we heard from Amitabh Apte, director of digital foundations integration at Mars, how APIs are transforming this global enterprise.
Without "big leaps" in architecture or infrastructure, Mars has expanded its APIs from initial piloting to a re-usable library of increasing value.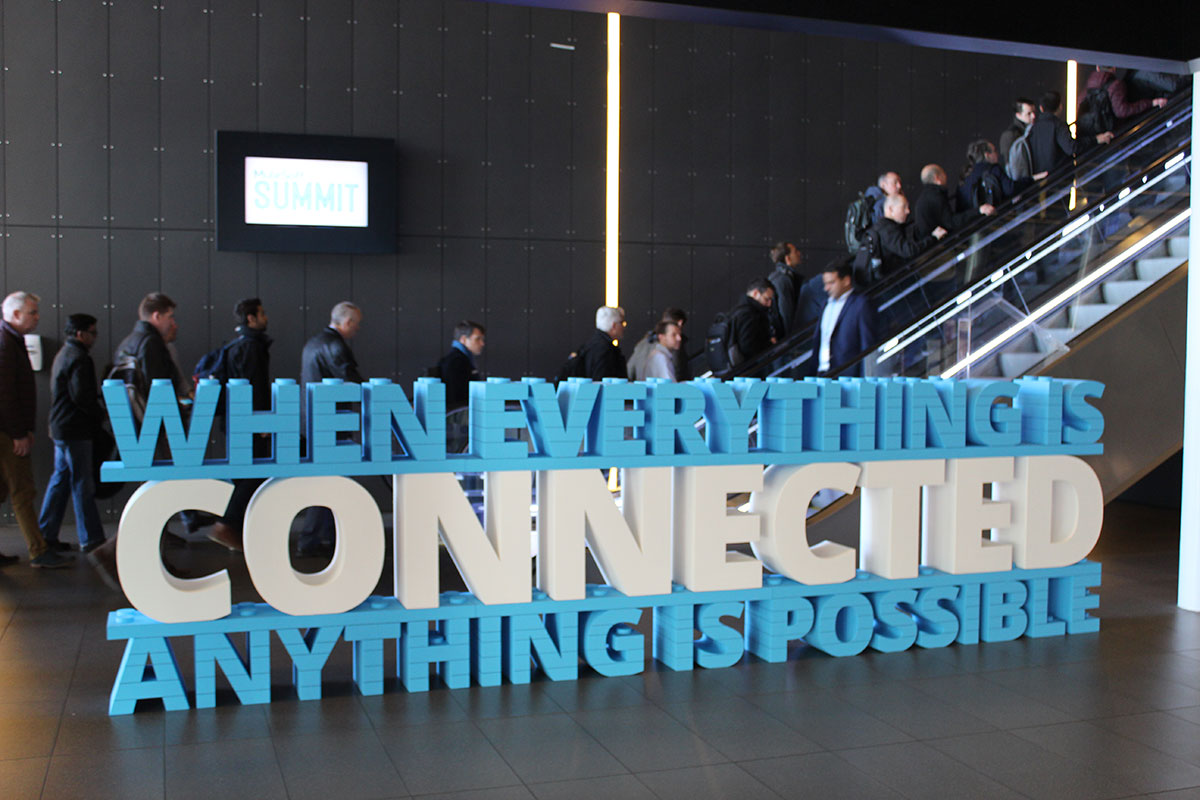 MuleSoft Sneak Peek 2019
Mark Dao, MuleSoft chief product officer, began with the inspiring words, "There are no legacy systems – only legacy mindsets."
The moral: every enterprise has a wealth of unmined applications, and you need MuleSoft to bring them to the surface.
And MuleSoft Summit London 2018 presented a raft of new products that are making this easier.
Dao introduced:
Advanced API Business Analytics, for analysing your API traffic and performance
Advanced API Portal, for driving engagement and conversion to API programs
Machine-Learning Based Automapper, for automatic data mapping suggestions
Anypoint API Manager, for tokenisation, applying policies across APIs, and setting up "edge domains"
While MuleSoft innovations coming in 2019 include:
threat detection
machine-to-machine protection
Anypoint monitoring
Introducing Your MuleSoft Integration Partner

Is your enterprise ready to turn that ball of mud into crystal?
Ensure a reliable transformation with the guidance of an integration expert and MuleSoft Partner, Influential Software.
Visit our dedicated MuleSoft site to find out more.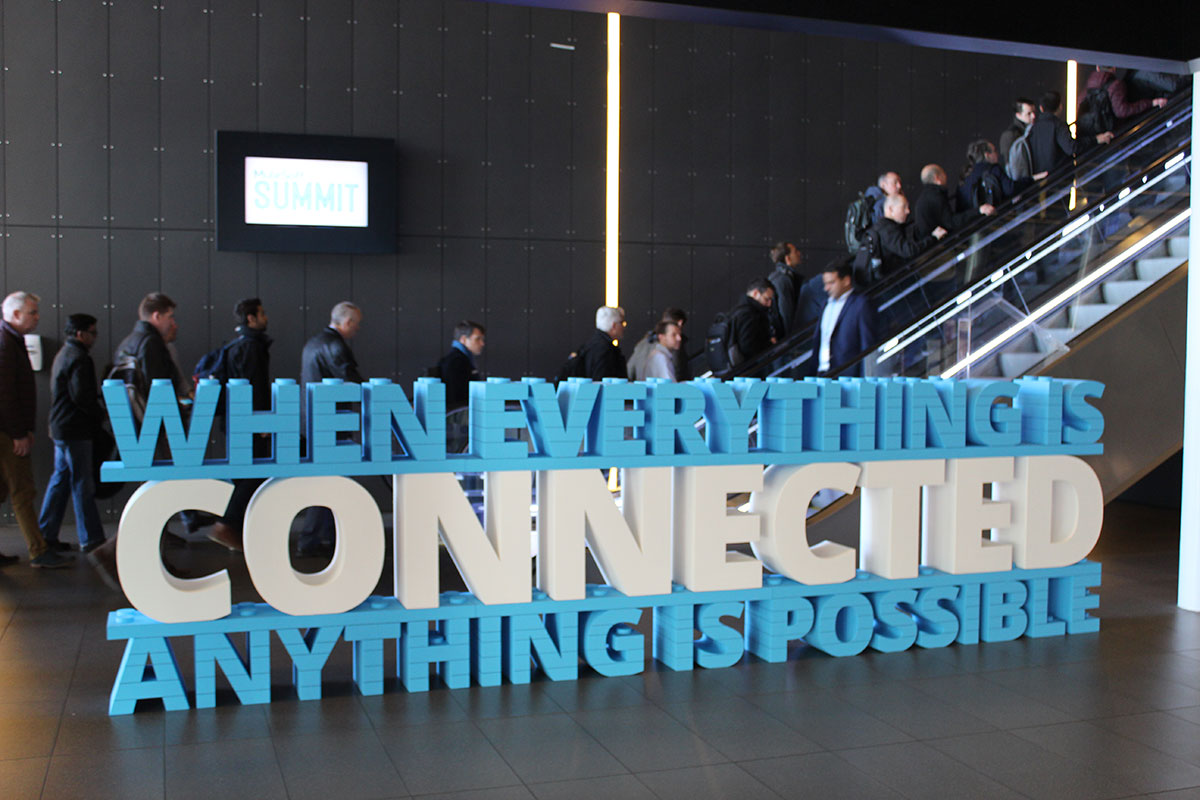 The MuleSoft Anypoint Platform October 2018 release helps you unlock the application network graph for greater visibility, speed, and security.
From real-time API management to machine learning and new API security, MuleSoft has upped the bar in this latest release.
Be sure to get the most out of MuleSoft Anypoint Platform October 2018 with the UK's trusted MuleSoft partner, Influential Software.
For more details of MuleSoft's latest capabilities, read our summary of the MuleSoft Summit London 2018.
Real-time insights. Real-time results.
Key features
Map and organise all APIs and integrations in real time
Monitor performance and understand complex dependencies
Pinpoint the root cause of errors and performance issues
Anypoint Visualiser automatically builds a holistic representation of the application network graph, providing a map of APIs, connectors, and integrations combined with performance data from Anypoint Monitoring. Segment views by average response time, errors, and throughput to identify emerging issues and drill down into API and integration dependencies for rapid troubleshooting.
Faster data transformation with machine learning.
Key features
Get data mapping recommendations based on machine learning
Click to accept suggestions then drag and drop to customise as needed
Anypoint Design Centre's flow designer applies machine learning to reduce manual work associated with data mapping. By using knowledge from the application network graph, the flow designer automatically provides automapping recommendations, allowing you to speed up development cycles and learn from MuleSoft's ecosystem.
Greater security and control with new API policies.
Key features
Control the maximum flow of traffic, preventing DoS attacks
Easily add logging for more effective troubleshooting
Limit the traffic to your API by using a cache
Anypoint Platform safeguards your APIs and integrations by allowing you to embed security into API designs, tokenise data, and apply policies on individual APIs and at the edge. With this release, MuleSoft offers additional API policies for security and control––enabling users to protect API access, limit traffic spikes, increase API responsiveness, and more.*
Ensure a fast and reliable implementation of MuleSoft Anypoint Platform with our certified team.
Accelerate your integration as part of a smart and strategic digital transformation.
*Content adapted from https://www.mulesoft.com/platform/new-product-features


It's been an exciting start to the year for our partners MuleSoft, but it's not just the weather that is heating up as a flurry of releases and events unfold, including the Mule 4 GA.
For starters, MuleSoft has just released their long-awaited new versions of Mule 4 and Studio 7, marking a major evolution of the MuleSoft product range.
For those who are interested in what these new versions can bring to your business, you can now watch the webinar recording here: MuleSoft Mule 4 and Studio 7 Webinar – Mule 4 GA.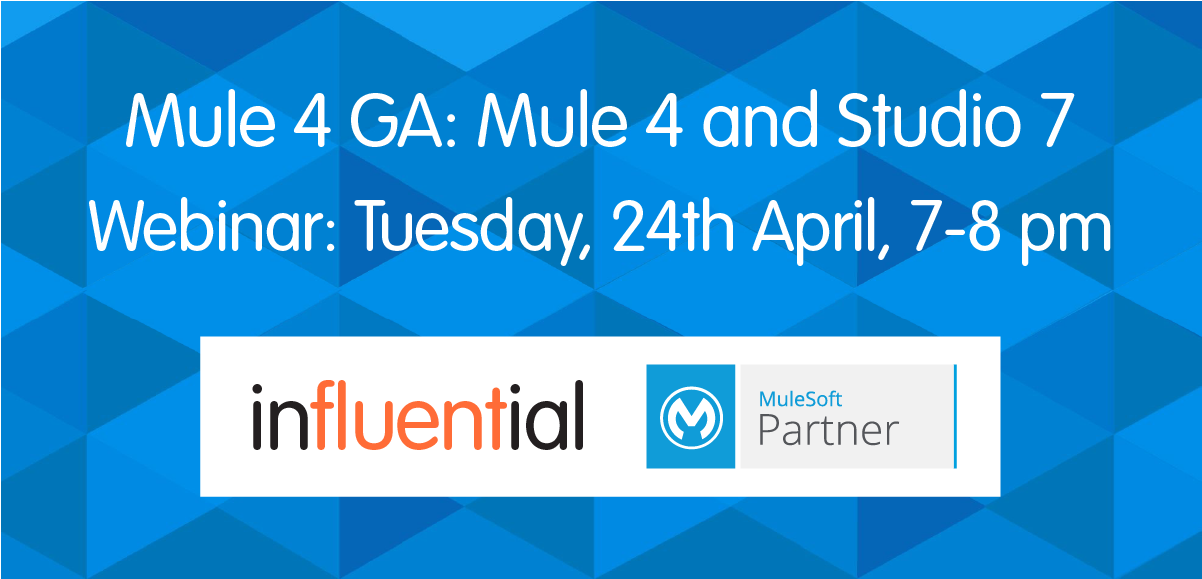 Accelerate the speed of development
---
Mule 4 GA Webinar Overview
Date:  Tuesday, April 24, 2018
Time: 10:00 to 11:00 PST (that's 7 – 8 pm UK BST)
Mule 4 GA: Accelerate the speed of development
MuleSoft is excited to announce the GA release of Mule 4 and Studio 7, a major evolution of the core runtime behind Anypoint Platform.
Mule 4 accelerates developer velocity by adding more power, higher speed, and greater simplicity into the famously small footprint of Mule, the industry's leading all-purpose engine for building application networks.
Join MuleSoft as they talk about the innovations, tips, and tricks to being successful with Mule 4 and Studio 7."
Attendees will learn:
How to start flows and integrations quickly with Mule 4 and Studio 7
How to use DataWeave
Design time error handling and try scopes
Mule SDK
Presented by:
Sanjna Verma, Product Marketing, MuleSoft
---
The MuleSoft Summit London is also fast approaching – check back with Influential and we'll bring you news and updates about the event soon!
Influential Software is an Official UK MuleSoft Partner providing API & Software Development Services, MuleSoft Licences, MuleSoft Consultancy and MuleSoft Recruitment Services.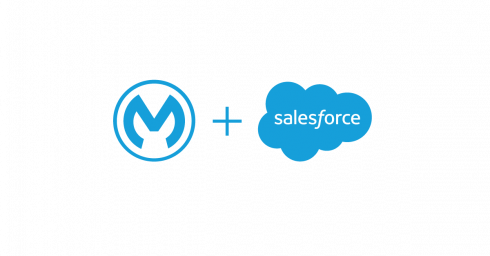 Salesforce have been rapidly expanding their business capabilities and reach recently, forming new strategic partnerships with the likes of IBM, Dropbox and Google to name but a few. However their latest move is clearly the most bold to date. Making the largest acquisition in its history, Salesforce have agreed buy MuleSoft in a deal valued at $6.5 billion (£4.59 billion).
 MuleSoft Press Release Announcing The Deal
MuleSoft released an official press release "Salesforce Signs Definitive Agreement to Acquire MuleSoft".
"MuleSoft provides one of the world's leading platforms for building application networks that connect enterprise apps, data and devices, across any cloud and on-premise.

MuleSoft will power the new Salesforce Integration Cloud, which will enable all enterprises to surface any data—regardless of where it resides—to drive deep and intelligent customer experiences throughout a personalized 1:1 journey.

More than 1,200 customers, including Coca-Cola, Barclays, Unilever and Mount Sinai, rely on MuleSoft to change and innovate faster, deliver differentiated customer experiences and increase operational efficiency."
It's great news for everyone here at Influential Software, UK MuleSoft Partners and long-time CRM Saleforce consultants. We think MuleSoft is a great fit for Salesforce. This deal is about integrating customer information across all channels, but particularly unlocking that information from legacy systems. It means more investment and yet more rapid development of the partner products and services we provide our customers.
Integrating Customer Information And Unlocking Legacy Systems
The acquisition comes a year after MuleSoft went public and spent the year increasing sales, with Q4 in 2017 seeing a 60% jump on the previous year during the same time period, as MuleSoft rapidly expands it's global reach. However, this deal is primarily about the functionality and capabilities MuleSoft will bring to Salesforce, rather than the potential revenue.
The core of this deal is about integrating customer information across all channels, more specifically unlocking that information from legacy systems.
"One of the consistent themes we hear from CEOs is a frustration, if you will, and a yearning to unlock data from legacy systems,"
Keith Block, Salesforce.com Inc. vice chairman, president and COO, is quoted by Light Reading [9] as saying on a conference call with financial analysts Tuesday afternoon discussing the acquisition.

"Data locked in their legacy systems is holding them back," Block said. By unlocking that data, "they will be able to make smarter, faster decisions," and provide highly differentiated, customized customer experiences. Unlocking that data is essential to digital transformation", he said.
Anypoint Platform: API's And Integration
MuleSoft offers a cloud service called Anypoint that allows developers to connect different apps together within an 'Application Network' connecting cloud, Internet of Things, mobile, on-premise and legacy systems. The Anypoint Platform allows enterprise integration and apps to work together and share data, in a simple to manage and endlessly scalable solution
"For example, healthcare providers need to be able to deliver personalized care by unlocking data stored in electronic medical records, ERP systems, cloud applications and proprietary systems. For financial services, nearly 90% of IT spending is now focused on compliance, maintenance and operations, leaving little room for innovation. And the US government has been working on modernizing its system for years. Unleashing data in legacy systems could be a significant opportunity for every industry". Block said.
The underlying drive for the acquisition is Customer Relationship Management and will mean the Anypoint Platform will be used for a new Salesforce Integration Cloud, although there are no official roadmaps published as yet. It is clear that MuleSoft will remain a vendor-neutral platform for information integration.
---
| Further Resources |
MuleSoft's Anypoint Platform | Business Integration with MuleSoft®  | Buy MuleSoft Licences
The New Year is well underway, so it's about time for another London MuleSoft Meetup!
Members of our Influential teams including MuleSoft Development and MuleSoft Recruitment will be in attendance at what is always a must-attend event for those working in the MuleSoft environment in London.
If you are working with MuleSoft technology, or your business is looking into adopting the tech, why not come along? It free to attend and is the perfect opportunity to engage with expert MuleSoft practitioners.
So please register to attend the event, enjoy great talks, free food and amazing demonstrations – and of course meet with our Mulesoft teams!
This month's hosts are Deloitte and the event takes place on Wednesday 24th January at 6:30 pm at WeWork, Waterhouse Square, 138 Holborn, EC1N 2SW.
Note: For those that signed up early, note that this is a change of address from the original venue!
Agenda for the evening:
Meetup 2018 Introduction
A few key highlights and points from our Meetup leaders
Innovation with the MuleSoft Platform
Deloitte will present (and also open the floor) with a few examples how well designed APIs and Integration Solutions have been delivered on the MuleSoft platform. We hope this topic also encourages future presentations with a "Show and Tell" theme, so don't miss the kick-off.
Drinks and Networking
And of course not forgetting Pizza, where you'll also have the chance to have a play with some new technologies Deloitte has in its office including a mind control Nerf Gun, Oculus VR goggles, IOT Nespresso machine and 3D printers!
Speakers will be Simon Bristow and Chi Cheung, from Deloitte Digital.
The event is organised by Rajesh Rajmangal, Co-Founder & Strategic Integration Architect from London Meetup Leaders Pace Integration

January 24th, 2018
6:30 pm

WeWork Waterhouse Square
Fusion Lab (Room 4003B), 4th Floor
3 Waterhouse Square, 138-142 Holborn,
London, EC1N 2SW