Search results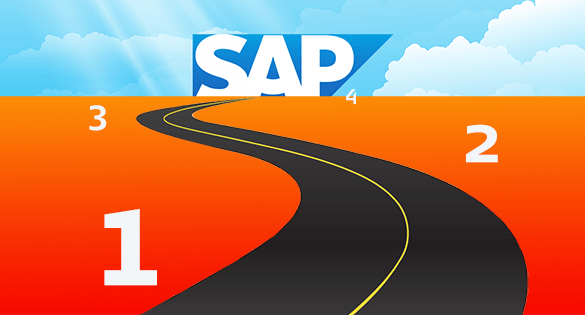 SAP licensing is complex. Licence management, contractual obligations, complicated metrics, and industry-specific systems combine to make SAP licence optimisation a very necessary art. And as high-profile examples such as the SAP vs Diageo case show, misunderstandings can come with a damaging price tag. The key to avoiding this is awareness of your exact licence usage. Once you have the data, SAP licence optimisation is relatively easy to achieve.
Even if you believe you're totally compliant, there's a chance your organisation could save money by cutting under-used licences. In fact, the majority of SAP users are over-licensed, typically by 20 to 30 percent.
Over-Licensing and How to Avoid It
Over-licensing usually occurs when SAP licensing is based on predicted usage, rather than actual usage. To take one example, identifying 10 employees who are over-licensed by £2,000 would result in an immediate saving of £20,000. By replicating this process across dormant, low-activity, and duplicate users, the savings increase rapidly. Again, the key here is understanding and in-depth analysis.
With 25 years of BI licensing experience behind us, Influential Software's consultants are experts in the field. And as an independent SAP Partner trusted by FTSE 100 and 250 clients, we have your best interests at heart. Don't let SAP licensing weigh you down—consult the experts today.
The Hidden Danger of Non-Compliance
The SAP vs Diageo case showed just how slippery licensing agreements can be. At the crux of the issue were the definitions of "use", "access", "direct", and "indirect". The verdict ruled that Diageo's indirect access to the SAP licences via a third-party system was included in the agreement's definition. For this reason regular technical audits, conducted with a thorough understanding of SAP licence agreements, are crucial to ensuring compliance.
Quick Questions for SAP Licence Optimisation
Do you frequently check the licence usage in your organisation?
Are your organisation's licensing agreements available to all who need them?
Do you have clear responsibilities defined for SAP software asset management?
Are you aware of how many surplus SAP licences you could redeploy?
If the answer to any of these questions is negative or unsure, then SAP licence optimisation should be a priority.
How to Excel at SAP Software Asset Management
The route to savings and compliance consists of four basic steps.
1. Evaluation
Our consultants will provide a report of your contractually available SAP licences and how that contrasts with SAP's view on your environment. This will show up any licensing gaps that could indicate non-compliance.
2. Optimisation
An in-depth analysis of your usage will reveal your actual SAP software activity. This will highlight issues such as incorrect deployments, outdated software, accidental installations, and duplicate licences.
3. Renegotiation
At this point it's important to turn any grey areas in your SAP agreement into black and white. Having negotiated with SAP on clients' behalf for over 20 years, we hold our corner in this domain.
4. Ongoing awareness
By developing processes for ongoing monitoring of licence usage, you will ensure accurate licensing and compliance into the future.
Find out how much you could save on SAP licensing.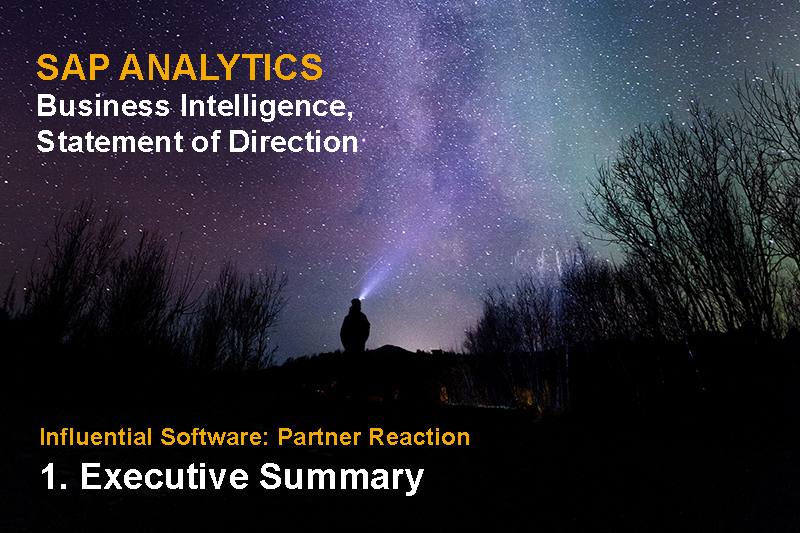 For some while there has been uncertainty surrounding the future of the SAP Analytics portfolio. Now SAP has addressed this by publishing the "SAP Analytics Business Intelligence Statement of Direction".
In this post, UK SAP Partner Influential Software looks at the Executive Summary from the report. There will be further posts to come.
The Executive Summary
To begin here's a complete breakdown of the Executive Summary within the SAP Analytics Business Intelligence, Statement of Direction report.
The 'future direction' for SAP Analytics
"The SAP Analytics portfolio includes SAP Business Objects BI Suite (including Analysis for Office), SAP Business Planning & Consolidation, as well as SAP Analytics Cloud. We provide solutions for a diverse set of customer environments including on-premise, cloud, mixed and embedded analytics deployments. This paper describes our future direction for our Business Intelligence customers."
Changing the way customers run their business
"SAP Analytics Cloud is our strategic direction and is changing the way our customers run their business to help them understand their data in context to make better and faster decisions. The integration of BI, planning and predictive analytics in a single engine allows for a smooth experience and lossless transitions from reporting to simulation to planning and back again, all augmented by machine learning. SAP Analytics Cloud gives everyone visibility on critical information by providing self-service analytics capabilities that extend to a wider audience than ever before, while delivering on the true needs for Analytics in the enterprise: scale, security, and corporate data connectivity."
Leveraging SAP's Cloud Suite
"Analytics without context has less value. As part of SAP's Intelligent Enterprise strategy SAP Analytics Cloud will be embedded in SAP's Cloud suite; not only can more users benefit from SAP Analytics Cloud, we also can better meet the precise requirements in each different domain."
Future-proofing SAP BusinessObjects
"As we define the future of SAP Analytics Cloud, we are committed to include a future for our existing SAP BusinessObjects customers. SAP pays great attention to BusinessObjects Suite and will continue to invest in the future of this product. The BOE maintenance extends until 2027 at a minimum, providing maintenance timelines among the longest in the industry."
Delivering major innovations pre-BI 4.3 release
"We are delivering major innovations in the coming year with the BI 4.3 release, and will continue to do so through continued maintenance. As more and more customers run both solutions side by side, we are proposing more interoperability and are working on defining tools and capabilities to help our customers who want to transition their workloads to the cloud."
A commitment to SAP Analytics customers?
Influential Software SAP Partnership and Sales Head Chris Nelson welcomes the announcement. In his opinion, it answers many of the questions SAP customers and partners have been raising about the future of the SAP Analytics portfolio.
"It's good to see this statement of direction from SAP. It clarifies some important points for our SAP Analytics customers and shows that SAP has listened to customer feedback in prioritising the areas to focus on.
"A lot depends on the detail which hasn't yet been released, but by addressing things like time handling and scheduling in SAP Analytics Cloud, confirming the maintenance schedules for on-premise customers, and looking at the licensing around the hybrid model, it is clear SAP is committed to delivering ongoing value to its BI customers to help drive their businesses forward."
The right time to buy SAP Analytics solutions?
Is your business considering any of the SAP Analytics solutions, but unsure how the proposals may affect your choices? Then simply talk to our Business Intelligence team. Our impartial experts will walk you through all your options.
SAP Analytics SoD: Find out more…
If you'd like to read the full SAP Business Intelligence statement of direction (SoD), the original can be found here.
There is also an accompanying FAQ document which provides answers to additional questions about the SAP Analytics BI Suite.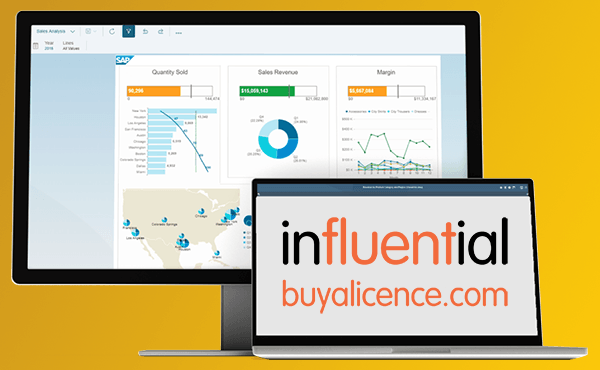 As a general rule, SAP licensing is based on two components: packages and named users. The SAP Business Objects licensing model is quite straightforward. There's no longer a need to consider CPUs or cores. And if you only use SAP BusinessObjects as display-only BI, then named user licences are not necessary either. That leaves us with package licences to consider.
However, the type of package licence you require depends on metrics. For the SAP Business Objects licensing model, these metrics are "concurrent session" and "user". It's up to you which of these, separately or together, you want to use.
Could you reduce your BusinessObjects costs?
Metrics in the SAP Business Objects Licensing Model
There's a simple way to differentiate "user" licences and "concurrent session" licences. While concurrent session licences can be used by anyone—but only one at a time—user licences are reserved for a particular person.
So with a concurrent session licence, other users will have to wait for the current user to leave before they can use the licence. But a user licence is available to a single, named person at all times.
Concurrent Sessions in Practice
Let's look at a practical example of concurrent sessions. In this scenario, the administrator sets up 1,000 users of the type "concurrent session". At the same time, the system is limited to 250 logins (concurrent sessions) at the same time. Therefore, when the 251st user tries to log in, the system won't allow it. But when one of the 250 users logs off, then the waiting user will be allowed in.
The key to setting up this kind of licensing correctly is to look at historical usage data to inform the number of concurrent sessions you'll need.
In addition to the above, here are a few notable points:
A single user can engage in multiple sessions at the same time if these are across different access points, such as Live Office, BI Launchpad, or BI Mobile. Concurrent session licences are limited to one deployment. They cannot be shared across various deployments you might have.
User Licensing in Practice
It's worth clarifying that named users do not count towards the number of concurrent sessions being consumed at any time. In addition, named users can log in to multiple deployments—they aren't limited to one.
Beyond Display Only Licensing
There are some users, such as administrators and query builders, who will need greater rights than display only. For these roles, there are the following named user licences:
SAP Business Expert User
SAP Business Analytics Professional User
SAP Business Intelligence (BI) Limited User
BusinessObjects Licence Optimisation
Cutting to the bottom line, how can you optimise your SAP BusinessObjects licensing model? The answer is by identifying your usage and tailoring your licensing to match. Of course, the licensing model will change and it pays to find expert support. Both in terms of compliance and to avoid excess costs, our licence optimisation services are an investment in peace of mind.
Are you spending too much on BusinessObjects licensing?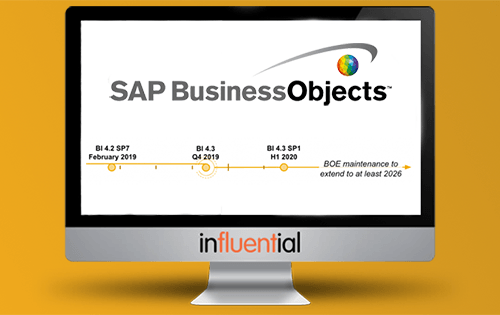 While cloud BI is gaining traction, the majority of enterprises want to retain their on-premise investments as well. The new SAP BusinessObjects 4.3 features, scheduled for Q2 2020, are set to meet this hybrid requirement.
For those whose main interest still lies in on-premise, there's nothing to fear. SAP's ongoing investment into SAP BusinessObjects and Web Intelligence (WebI) demonstrates this. Customers using version 4.2 will be able to transition to 4.3 with a simple update. No migration is required.
The SAP BusinessObjects 4.3 features will facilitate this hybrid deployment by improving connectivity between on-premise and SAP Analytics Cloud (SAC). These developments take the following form:
Synchronisation of on-premise BusinessObjects users with SAC
An improved live connection between SAC and universes
Consumption from SAC Webi documents as a data source
Automatic report publishing through integration with SAP Analytics Hub
Are you in need of SAP BI assistance? Whether you're firmly on-premise or looking at the cloud, our SAP consultants have the experience to assist. Find out more on our SAP BusinessObjects and SAP Analytics Cloud websites—or simply drop us a message.
Details of the New Hybrid Structure
The key to version 4.3's hybrid structure is stronger integration with SAP Analytics Cloud. This includes the following changes to Live Universe Connector 3.0:
Increased performance, without moving on-premises data to the cloud, when using SAP Analytics Cloud on top of BusinesObjects Universes
The option to apply data-level security
Support for SAP Analytics Cloud features – regardless of the data source – such as powerful queries and visualisations made with business terms
Better support of SAP Analytics Cloud capabilities, such as powerful queries and visualizations created using business terms, regardless of the data source
Streamlined User Management and SSO Configuration
Another new feature of this hybrid structure is the SAP BusinessObjects Web Intelligence Data Model. With this capability you can both reuse your existing Web Intelligence documents to build new information and consume Web Intelligence data in SAC.
Meanwhile, hybrid user management enables you to deliver System for Cross-domain Identity Management (SCIM) APIs. In this way you can easily onboard on-premise groups or individual users to the cloud. This also allows SAC users to access on-premise data, via the SAP Identify Provisioning Service.
At SAP, Change Is the Only Constant
As we have seen, SAP BusinessObjects 4.3 brings a host of improvements in response to customer demand. The BI landscape continues to evolve in terms of the technology, the skills required, and the business practices around it. At Influential Software, we work to optimise SAP BI with a complete package of technical support, consultancy, and training. Get a free quote for your project by sending a short message to our BI team.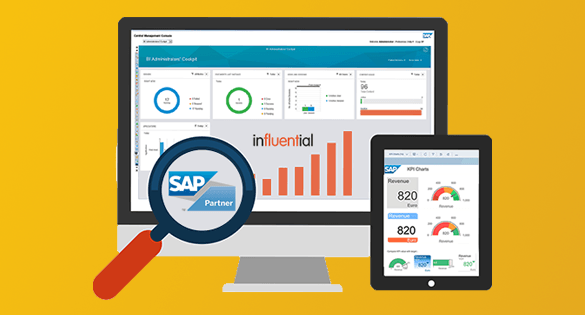 It seems only yesterday that Adobe announced end of life for Adobe Flash. In reality, that announcement was back in 2017. And there's now little more than a year before it comes into effect in December 2020. If you're using SAP BusinessObjects Explorer or Xcelsius, that also means the end of SAP support. So, what are your options for this SAP Business Objects end of life scenario?
Overcoming SAP Business Objects End of Life
SAP Analytics Cloud is the natural progression from SAP BusinessObjects. Capabilities include data visualisation, SMART data discovery, BI reporting, dashboarding and analytic application design (Analytics Designer) and leverages predictive analytics, machine learning, and natural language query.
What's more, you can keep the benefits of SAP BusinessObjects on-premise while extending into the cloud. The Hybrid capabilities of SAP Analytics Cloud give you access to real-time data. Meanwhile, sensitive data is secure behind your firewall with connectivity to SAP BusinessObjects universes. Other solutions with direct connectivity include SAP BW, SAP HANA, and SAP S/4 HANA, SAP S/4 HANA Cloud Platform, HANA Cloud Platform, and standard third-party databases.
Getting Best Value with SAP Analytics Cloud
But don't worry: SAP Business Objects end of life doesn't have to mean a full-scale move. SAP is helping SAP BusinessObjects customers move unused licences and maintenance to SAP Analytics Cloud. That way, you get the new solution while ensuring cost-effectiveness.
SAP BusinessObjects Explorer -> SAP Analytics Cloud Data Discovery
Providing a faceted view of your data, the SAP Analytics Cloud Data Discovery experience is similar to SAP BusinessObjects Explorer.
Advantages of SAP Analytics Cloud Data Discovery
Infospaces / Exploration – SAP Analytics Cloud provides ad-hoc capabilities out of the box with no significant configuration investment needed. It supports key capabilities for creating and exploring as well as charting capabilities. Updates can be scheduled and all stories based on the model will reflect the latest data. This will ensure minimal calls to back-end systems.
Data Sources – In addition to what Explorer supports today, SAC offers a host of other data connectivity options including (S/4HANA, BW/4HANA and other cloud sources) as well as Live connectivity to real-time data.
Live Data Connectivity – SAP Analytics Cloud provides direct (Live) connectivity to SAP BusinessObjects universes enabling the users to see the latest data without needing to replicate/schedule the data import, allowing data to remain behind your firewall.
Easy data exploration – SAP Analytics Cloud provides exploratory analysis enabling you to examine any dimension, slice, dice and embed – and utilize auto-charting configuration in your story.
Security – Security can be applied on Model level and hence is respected in all the stories. The need of personalization on individual info spaces can be eliminated.
Search – SAP Analytics Cloud supports a search by facet and global search at the level of the home page called "Search to Insight" allowing search for data without opening a story in SAP Analytics Cloud.
SAP BusinessObjects Dashboards / Xcelsius -> SAP Analytics Cloud Analytics Designer
Based on trusted data, SAP Analytics Cloud lets analysts produce dynamic visuals that reflect your business areas. Create custom dashboards with smart-functioning widgets. From static dashboards to custom applications, these widgets enable a host of visualisation and interaction.
Advantages of SAP Analytics Cloud Analytics Designer
Data Sources – Support for the data sources used with SAP BusinessObjects Xcelsius plus connections including SQL databases, SAP ERP, SAP S/4 HANA, SAP HANA, Odata, and a growing set of cloud data sources.
Charting and Maps – Supports the 21 chart types from SAP BusinessObjects Xcelsius and more powerful charts in a structured way (including standard charts) to conform with IBCS. Offers chart extensions with scripting capabilities to realize sophisticated requirements. Esri maps as base map supporting 12 frequent maps allowing multiple layers to be added on the top of the map. Scripting used to fulfill other custom map requirements.
"What-If" Analysis – Calculate measures using restricted measures in slider bar to manage variables or the ultimate What-if Analysis using Value Driver Tree (Planning License required), that can be added to stories for analysis and perform calculations on model data directly.
Trend Analyzer– Time Series Forecast is available using historical data to predict future values plus Automatic forecasting, Triple Exponential Smoothing, and Linear Regression.
Excel Modeling – Enhanced data wrangling process suggests smart transformations and automating repetitive workflows. Planning models can also be used as data sources in SAP Analysis for Microsoft Office (edition for SAP Analytics Cloud) allowing users to work in the Microsoft Excel environment and connect directly to SAP Analytics Cloud.
Dynamic Dashboards – Analytic Designer allows "show" and "hide" components for dynamic visibility, using APIs to script the behavior of widgets.
Still looking for answers about SAP Business Objects end of life?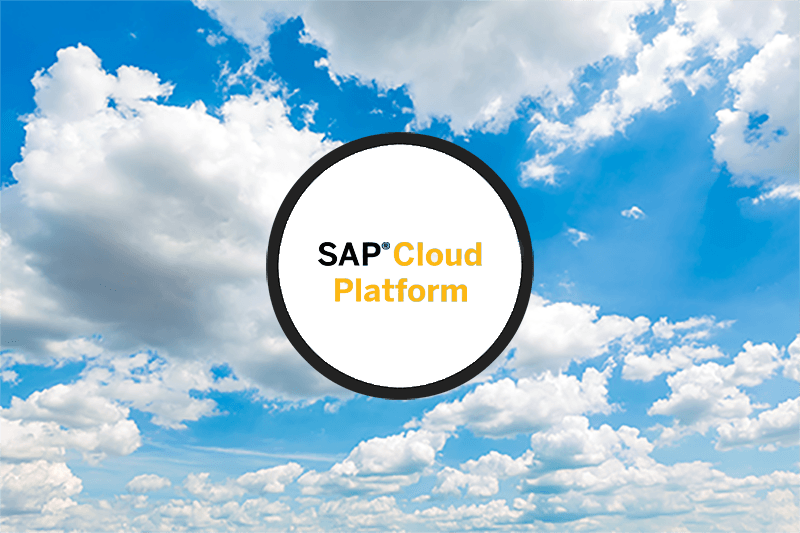 Maintaining its innovative position in the software world, SAP has announced a raft of new cloud services and solutions this May. From SAP Cloud Platform services for unstructured content to fresh solutions for data and machine learning, this means greater flexibility in SAP's business technology platforms.
SAP Cloud Platform Document Management
SAP and OpenText have announced plans to extend SAP Cloud Platform with enterprise-scale document management as a service. Integration with SAP S/4HANA Cloud and other intelligent enterprise applications is expected soon. These services will help customers improve the flow of all types of information, collaborate along the entire business process, meet compliance requirements, and increase productivity.
SAP Leonardo Updates
SAP plans to add real-time intelligence and insight into business processes by embedding further updates of SAP Leonardo technologies such as artificial intelligence (AI), the Internet of Things (IoT), and augmented analytics.
SAP Data Intelligence Launch
Planned for launch in June, SAP Data Intelligence is designed as the first enterprise solution with an end-to-end lifecycle for data and machine learning. The solution offers users more control of their data, models, and deployments. It also allows them to combine SAP Data Hub solution with SAP Leonardo Machine Learning Foundation in one integrated cloud offering. In this way users can connect, discover, and orchestrate SAP HANA and third-party data sources for automated data cleansing.
SAP Leonardo AWS Cooperation
Users can now use AWS IoT Core as the connectivity and device management layer for IoT telemetry data that is relayed to SAP Leonardo IoT. SAP Leonardo IoT Edge also gives customers the option to extend support for their business processes locally on top of AWS IoT Greengrass. There will be a reduction in latency and optimisation of bandwidth and connectivity with essential business functions from SAP Leonardo IoT Edge, such as field service management, planned to run within the AWS IoT Greengrass Edge environment by late 2019.
SAP Analytics Cloud Collaborative Planning
Updates for SAP Analytics Cloud provide new "visual formulas" that let anyone create planning scenarios and simulate models using domain language. This makes advanced collaborative enterprise planning accessible for all. Customers and partners can now build, embed, and extend their own analytical applications for data analysis, planning, and prediction with a dedicated software development kit (SDK).
Looking to get the full value from your SAP investment? Find out how an experienced SAP Partner can streamline your project.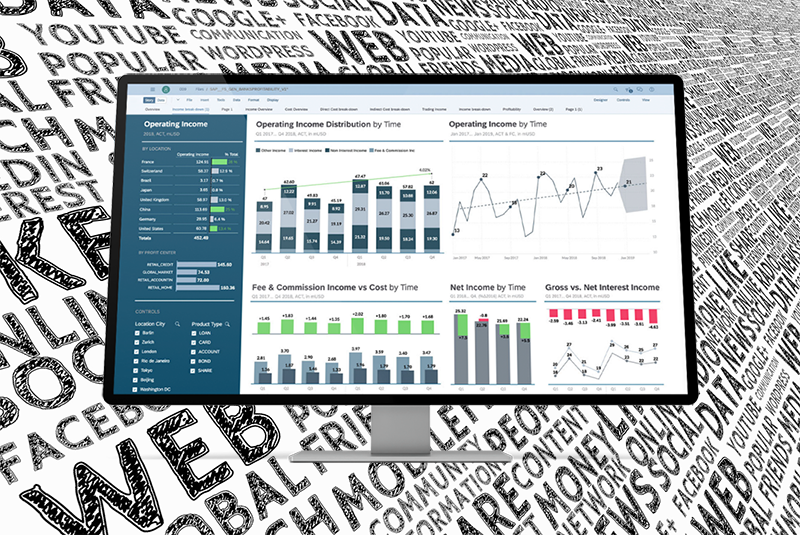 Wouldn't it be great if everyone in your organisation – regardless of their training – could benefit from analytics insights? That's the aim of natural language query analytics. By processing questions stated in everyday language, NLQ provides quick answers to all kinds of users.
NLQ capabilities are a key innovation in SAP's next-generation offering, SAP Analytics Cloud. As a Forrester report confirmed last year, SAP Analytics Cloud is a strong performer in the NLQ analytics space. The only organisation of its size to perform so well on NLQ functionality, this SAP software also has an encouraging roadmap in place.
Just as they would use a search engine, SAP Analytics Cloud users can ask about any aspect of the business and then drill down into specific regions, time periods, and more. They then receive answers in language that everyone can understand.
The Business Benefits of NLQ Tech
The benefits of SAP's natural language query analytics are clear. SAP Analytics Cloud allows you to deploy analytics to a wider user base. This reduces your reliance on niche talent such as data analysts, data engineers, and data scientists, thus saving your organisation time and money.
And this isn't the only innovation in SAP Analytics Cloud. The NLQ capabilities work alongside machine learning technology to empower all users with business simulations. With no need for a data science degree, users can see how changes within the business will affect business outcomes in future.
Is SAP Analytics Cloud Right for You?
All of this sounds very desirable – who doesn't want insightful answers to simple questions? But of course there's no single solution for every business. As the name suggests, SAP Analytics Cloud is not available on-premises. The software also offers less scope for customisation than some competitors.
That's why an experienced SAP Partner is a vital ally in deciding whether SAP Analytics Cloud suits your organisation. With one of the most experienced analytics teams in the UK, Influential Software will clarify the business factors and technical specs you need to know. And if the solution is right for you, we guarantee the best deals on SAP Analytics Cloud licences and supporting services.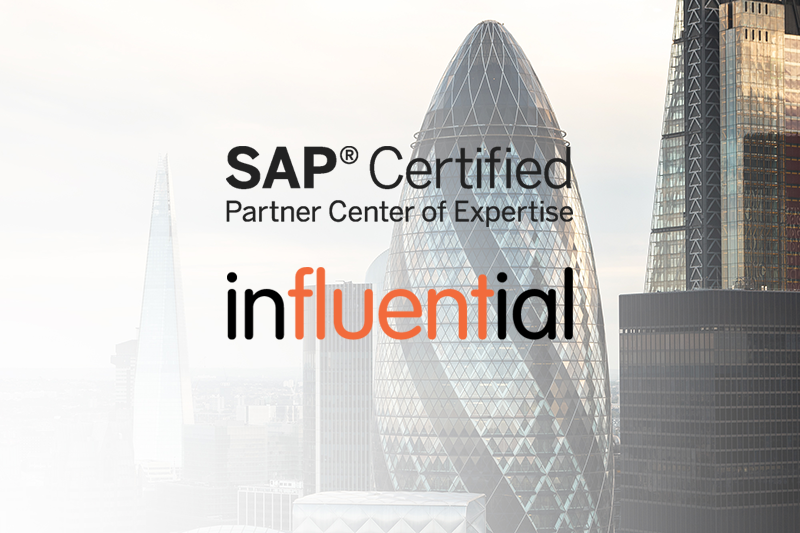 The Influential Software team is proud to announce our continued status as an SAP Partner Centre of Expertise (PCoE). Taken every two years, this test demonstrates the unrivalled quality of our SAP services once again. That's good news for clients across the UK who rely on our SAP support.
Top-Drawer SAP Support
The SAP PCoE is only attained after stringent tests. So why is it worth the trouble?
The certification shows we have the processes, the infrastructure, and the people in place to provide first-class support. Our clients can rest assured that their software is maintained by SAP experts, in line with well-defined targets. That peace of mind is well worth the effort.
Passing the PCoE is also essential for retaining our SAP Value-Added Reseller (VAR) status. That allows our customers to benefit from significant discounts on SAP licences.
Looking for SAP support solutions? Get a personalised quote >
Our SAP PCoE Standards
With changing requirements every two years, the PCoE audit ensures we're up to date with the latest support standards. SAP's experts examined us in three key areas: processes, infrastructure, and people.
• Support Processes
In compliance with SAP's guidelines, Influential Software follows well-documented processes to provide the smoothest service. From support on-boarding to incident handling, from escalation through to licence auditing, our processes are 100 percent SAP-approved.
• Support Infrastructure
SAP examined the tools, applications, and systems our teams use for efficient operations. These include our incident management system, our test systems, our remote connectivity tools, and our customer information database. With these checks in place, our clients know they can have incidents resolved within agreed time frames, alongside effective communication with our support staff.
• Support People
And of course SAP requires us to have staff with the necessary certifications for each product we sell and support. After 25 years of expertise in Business Intelligence, the Influential Software team is constantly maintaining and updating these valuable skills.
Our UK Support Record
From full-time support for one of the world's leading publishers to system support and hosting for the meat supplier of London's Smithfield Market, our team has an established customer base covering all business sizes and industries.
With flexible payment options and bespoke service agreements, Influential Software makes SAP support tailored and affordable.
Do you need the peace of mind that SAP PCoE support brings? It's easy – just get in touch.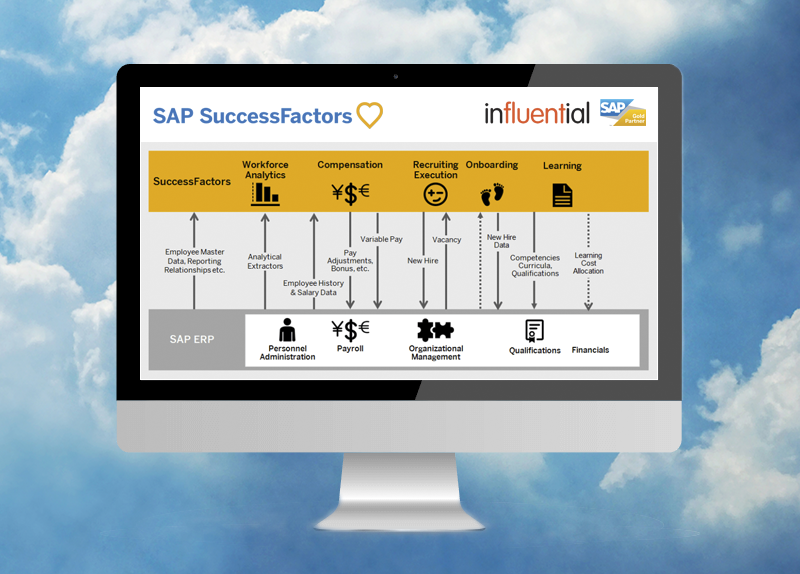 Businesses live and thrive on their people. That means that as generations change, businesses have to change with them. Creating a fast, smooth, and engaging experience is what modern employees have come to expect. At the same time, businesses are increasingly turning to the cloud for the most agile and cost-effective software. At the meeting point of these two trends is SAP SuccessFactors – a cloud solution for the modern workforce. So what are the most compelling reasons to move to SAP SuccessFactors?
The Millennial Factor
Over half of your workforce will be millennials by 2020. These youngsters have grown up with flexible working, digital collaboration, and slick user experiences as the norm. Making the move to SAP SuccessFactors brings your HR into line with those expectations. You can encourage employee learning and development wherever they are, while removing the delays and paperwork that turn them off.
OpEx Model
Cloud solutions are perfect for when budgets are tight. The monthly subscription model of SAP SuccessFactors is a powerful argument for small to medium sized businesses. On top of that, the modular SAP SuccessFactors licences mean you can add any functions as and when you need them.
Maintenance Not Required
As an SAP-hosted solution, customers don't need to think about maintenance. Administration is also simple, as many functions can be learned from free training videos on the SAP SuccessFactors Community site.
Mobility Included
SAP SuccessFactors includes a mobile platform as standard, unlike many on-premises solutions. Your HR team can work with recruiting, to-do list management, and performance and goal management on the go.
Integration as Standard
The preconfigured options in SAP SuccessFactors offer fast integration with other SAP solutions and many non-SAP providers in payroll, benefits, time and attendance, and document management.
For more complex SAP SuccessFactors integrations, Influential Software's clients benefit from our partnerships with Dell Boomi and MuleSoft.
Stable and Upgradable
SAP SuccessFactors receives upgrades four times a year, ensuring you always have the latest innovations. For customers who want to upgrade in their own time, we can assess your needs and perform targeted mini-implementations.
User Friendly
The user interface of SAP SuccessFactors is a huge improvement over on-premises HR solutions. This means you can keep your HR team just as happy as the workforce they're serving.
Refresh Your Processes
Like any HR solution, SAP SuccessFactors is only a tool. It's up to each business to define its HR strategy before implementing it with the best software. Making the move to SAP SuccessFactors is a great chance to review your current HR strategy and air fresh ideas.
SAP SuccessFactors & Influential Software
Getting the most out of these benefits is a matter of experience and expertise. As an SAP Gold Partner with 25 years of success in the software domain, Influential Software provides the SAP SuccessFactors services to make your move a breeze. Our partnerships with leading integration providers Dell Boomi and MuleSoft also ensures that HR is perfectly aligned with all your systems.
Interested in learning more about SAP SuccessFactors? Feel free to visit our dedicated website.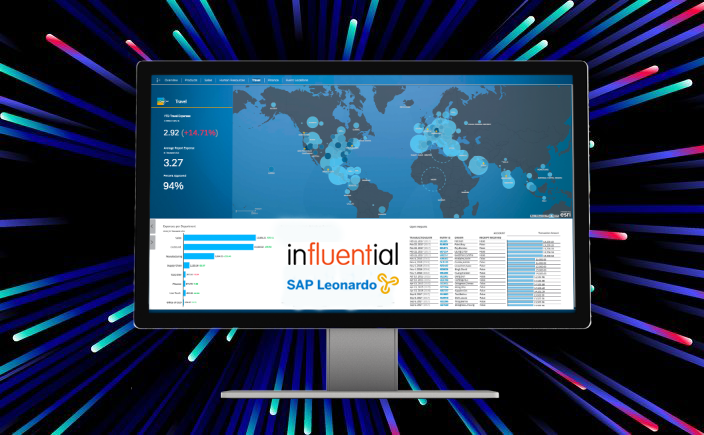 Digital transformation is about using technologies to connect employees, things, finances, data, and customers into an agile whole. SAP is enabling this change by bringing the key technologies into one platform, SAP Leonardo. As an SAP Gold Partner with decades of experience in these tools, Influential Software is in an ideal position to provide SAP Leonardo services. Now we're promoting these services via our new SAP Leonardo website.
Your Digital Consultants
SAP Leonardo is a box of flexible of tools. Like any tool, these technologies have the best effect in the hands of an expert. To help clients make the most of SAP Leonardo, our team can identify, select, customise, and implement the options that best suit their goals.
Digital transformation is an ongoing process, attempting to keep innovation and customer-centric practices at the heart of business. For that reason, many businesses are not aware of their true digital potential. Influential Software's consultants work with stakeholders to pinpoint the areas that are ripe for change, before guiding the business through the process itself.
Typical outcomes of our SAP Leonardo consultancy include increased customer satisfaction, optimised production, reduced wastage, higher process efficiency, boosted revenue, and access to new markets.
Machine Learning Solutions
SAP Leonardo platform supports machine learning tools for a host of revolutionary uses.
Use algorithms to design more effective processes, automate customer interactions, streamline payments, accelerate services, predict trends, and analyse marketing campaigns.
Blockchain Technology
Blockchain solutions offer a breakthrough in the speed and security of multi-party processes.
Prevent illegality, track goods and processes, automate actions based on your criteria, meet reporting requirements easily, and share documents in safety.
SAP Leonardo platform offers two blockchain technologies, SAP Cloud Platform Blockchain and SAP HANA Blockchain Service.
Internet of Things Connections
The SAP Leonardo IoT Bridge is a system connecting products, assets, fleets, infrastructure, markets, and people.
With applications from power grids to agriculture, or from driver safety to engine design, IoT is quickly showing its value for UK businesses.
Advanced and Insightful Analytics
SAP Leonardo's analytics solutions combine machine learning with predictive technology.
By understanding data on a deep, real-time basis, businesses can foresee the trends to come. This allows you to boost returns in marketing, sales, and production.
Big Data Services
Turning large volumes of data into actionable intelligence is a cornerstone of agile enterprise.
SAP Leonardo big data tools underpin your efforts in data-driven marketing, customer analysis, machine learning, and business analytics.
Data Intelligence Tools
Data is one of your most valuable commodities.
SAP Leonardo data intelligence can help you convert data into revenue with a Data-as-a-Service (DaaS) stream, embed it into your processes, turn it into insights that drive performance, or use it to create innovative new products.
When Technology Meets Technique
SAP Leonardo brings the technology. Influential Software brings the technique. Put the two together and you have a recipe for digital success.
If you're interested in finding out more, why not visit our dedicated site?