Today's businesses are spoilt for choice in the variety of applications available. But using dozens of disparate apps also raises challenges for security, usability, and IT support. In brief, the benefits of single sign-on solutions consist of overcoming these challenges.
To give a concrete example, consider the Google suite of applications. Google owns Chrome, Google Drive, Gmail, YouTube, and more. But you don't need a separate username or password to sign in to each Google app. If you sign in to one Google application, you sign in to them all. That's the beauty of single sign-on (SSO).
These Google applications are an example of customer-facing single sign-on, but SSO has similar advantages for internal business applications. We'll expand on the internal and external benefits of single sign-on solutions below.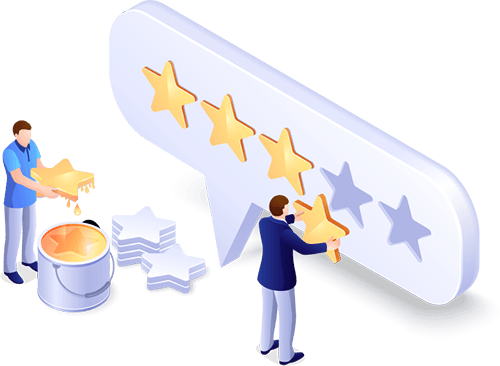 Customer-facing advantages of single sign-on
1. Protect with risk-based authentication (RBA)
SSO solutions enable customers to use multiple applications with a single set of credentials. Adding risk-based authentication (RBA) to your single sign-on solution is a powerful way of enhancing cybersecurity.
For example, you can set up automated alerts for unusual user behaviour, such as the wrong IP or multiple failed logins. You can then ask the user to verify their identity with extra authentication. If the user fails the verification, it's easy to block them.
2. Increase customer conversions
It's recommended for users to create a unique password for every application. This prevents attackers from gaining access to every application in one swoop.
However, this means the typical user has to remember dozens of passwords. And the greater the number of passwords, the greater the chance of forgetting them.
Sadly, forgotten passwords and password reset issues are a major cause of customers abandoning websites. Therefore, replacing multiple passwords with single sign-on is an effective way to boost conversion rates.
3. Provide enjoyable user experiences
If your business provides a range of related applications, the benefits of single sign-on solutions are clear. By freeing customers from repeated logins, you create the seamless experience that they expect. Higher customer loyalty and increased conversions are the result.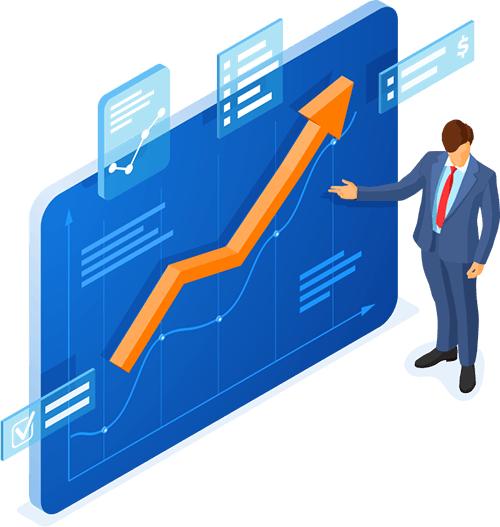 Internal benefits of single sign-on solutions
1. Encourage unbreakable passwords
SSO solutions are a great way to protect against password theft. Because users only have to remember one login, they're likely to create a much stronger password. They're also less inclined to write passwords down on sticky notes. Both of these factors reduce the risk of passwords being cracked or stolen.
Plus, you can combine SSO solutions with multi-factor authentication for added security.
2. Eliminate shadow IT
When it's hard to log in to business applications, users sometimes resort to unofficial alternatives. This is the meaning of "shadow IT" — parallel systems that aren't secured by your IT team.
By making it easier for employees to log in, on the other hand, you reduce the need for shadow IT. You can also use SSO solutions to monitor the apps that employees use and spot risky behaviour.
On top of this, SSO's unified entry point makes it easier for IT to ensure compliance regulations are being met.
3. Maximise software adoption
Signing in to applications should be a painless process. One of the main advantages of single sign-on is letting your employees use applications without frustration. And that has the knock-on effect of providing better value from your software investment.
4. Automate regulatory compliance
As touched on above, SSO solutions have added advantages for regulated industries. The security capabilities of SSO help to meet data access and antivirus protection standards. SSO also enables tracking of user activity and access for auditing purposes, as well as automatic user logout.
5. Reduce IT expenditure
Inevitably, more passwords mean more password resets. You'll get better value by freeing your IT team from constantly resetting user passwords. And because SSO solutions let users reset their own passwords, you can do away with all those helpdesk tickets.
Furthermore, SSO gives IT the power to add and remove users from a single central directory. So they can get the job done in minutes rather than hours.

Implementing secure sign-on with Azure
As a Microsoft Silver Cloud Platform Partner, we specialise in designing secure solutions with Microsoft Azure.
The way to achieve SSO for cloud apps is through Azure Active Directory Seamless Single Sign-On. This feature lets users sign in to your business network automatically when they are using your authorised devices.
Azure also provides SSO for on-premises apps via a feature called Application Proxy. If you're interested in implementing Azure SSO, get in touch and we'll happily provide more technical detail.