Influential Software earns Microsoft Silver Cloud Platform Competency
Influential Software is thrilled to announce that we have achieved the Microsoft Silver Cloud Platform Competency. This status recognises our expertise in software development with Microsoft Azure cloud.
What is Microsoft Silver Cloud Platform Competency?
The Microsoft Silver Cloud Platform Competency demonstrates our software engineers' excellence in developing software solutions with Microsoft Azure. The skill set our Azure developers have displayed includes:
building custom cloud-based business tools
migrating data from on-premises to Azure
using Azure to modernise legacy applications
connecting data with Azure Integration Services
integrating on-premises with the Azure cloud
Requirements for Microsoft cloud competency
Gaining Microsoft Azure competency meant meeting two conditions:
passing Microsoft's Azure performance guidelines in the prior 12 months
having software engineers who have passed Azure technical exams
With both of these conditions met, Influential Software has succeeded in becoming a Microsoft Cloud Solution Provider.
How Azure competency benefits our clients
With this Microsoft cloud competency, we have shown our commitment to providing market-leading solutions in Azure. The advantages for us include:
unlimited Microsoft support
increased training opportunities
technical presales assistance
software licences for company use
And ultimately these features add another layer of value to our Azure solutions.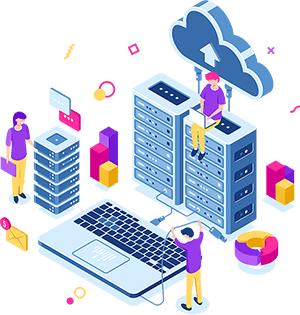 Our achievements with Microsoft Azure
Digital integration
Azure Integration Services helps us cut the time and cost of integration projects considerably. Azure is flexible enough to meet the needs of small businesses and large enterprises, with minimal entry costs. Take a look at our recent Azure integration projects to learn more:
Web portals
Azure is our cloud of choice for custom-built, scalable, secure, and low-cost portal solutions. From training management to e-commerce and climate reporting, we have developed all kinds of portal solutions in Azure. See our most recent Azure portal projects:
Cloud migration
Because of its high value and flexibility, Azure is ideal for businesses wanting to move on-premises systems to the cloud. Our cloud engineers specialise in migrating applications and data to Azure. Take a look at our recent Azure migration project:
Related software competencies
While Microsoft Azure underpins many of our solutions, our skill set also covers business intelligence, integration platforms, and more. These software specialisms include: