A business intelligence portal provides a single interface for users to access multiple BI technologies. And since no two businesses use BI in exactly the same way, a BI portal has to be unique.
But what are the advantages of having a bespoke BI portal built? Why would you choose one over packaged BI software? These are the questions we're going to answer below.
When it's time for a business intelligence portal
The BI software marketplace has seen a proliferation of choice in recent years. Rather than sticking to one vendor, businesses can now pick and choose the best tool for each task. This is desirable — but difficulties can arise in making those disparate BI tools work in harmony. The challenges here include:
a long learning curve for new recruits to learn all the BI tools
users having to repeatedly log in to multiple BI solutions
more time spent managing user permissions and authentication
lack of built-in data integration between BI software vendors
The good news is, you can overcome these issues with a custom BI portal.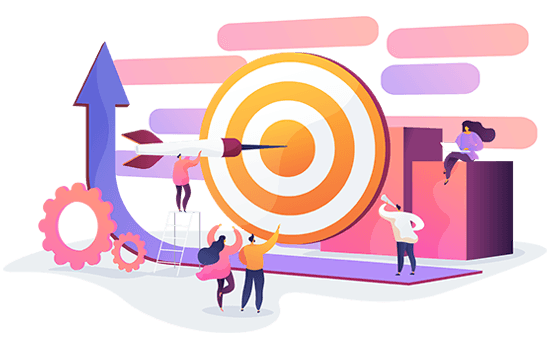 Advantages of business intelligence portals
If you want to make multiple BI tools work in a unified way, then a BI portal holds the answer. These are just a few business benefits of owning a custom business intelligence portal:
increase efficiency by cutting the need to switch between BI applications
improve employee satisfaction with a streamlined BI user experience
get the exact mix of analytics, reports, and dashboards you need
multiply the value of BI software by integrating it with other BI capabilities
enhance your brand with custom portal styling, logos, and interfaces
meet security and regulatory needs more easily with a single log in
How do you develop a custom BI portal?
1. Software requirements gathering
The beauty of custom BI software is that it's built to meet your exact requirements. For this reason, a good software development company will always start by understanding your business goals. Once those are quantified, it's time to design the system that will best achieve those aims.
Some of the questions we often ask at this stage are:
do you have a data platform or does one need to be built?
what variety of data formats do you need to integrate?
are there any regulatory restraints on data management?
what online analytical processing tools (OLAP) are needed?
should the BI portal be accessible on mobile or only desktop?
what level of technical skill does your user base have?
By answering dozens more questions covering cost, security, performance, and more, we build a complete picture of the software required.
2. BI portal development
Depending on the plan established in stage one, the development process can include:
designing an integrated data warehouse or data lake
extract, transform, and load (ETL) data integration design
integrating data from on-premises and cloud-based BI software
building custom user interfaces, dashboards, and query tools
3. Software handover
After technical testing and user approval, it's important to smooth the transition to your new BI portal. A well-designed portal will be user-friendly, but it still helps to show staff the functionality before they get started. A brief training session is usually enough to get employees up to speed.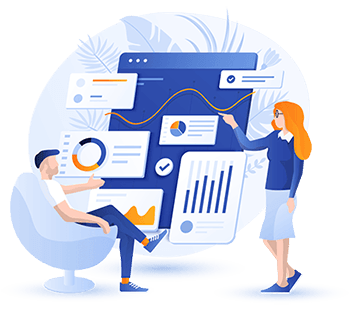 Real-life BI portal examples
As both BI developers and web portal specialists, clients often engage us to deliver custom BI portal solutions. To get an idea of what we can achieve, take a look at the recent projects below.