Influential Software at Adaptive Insights European Partner Rally 2018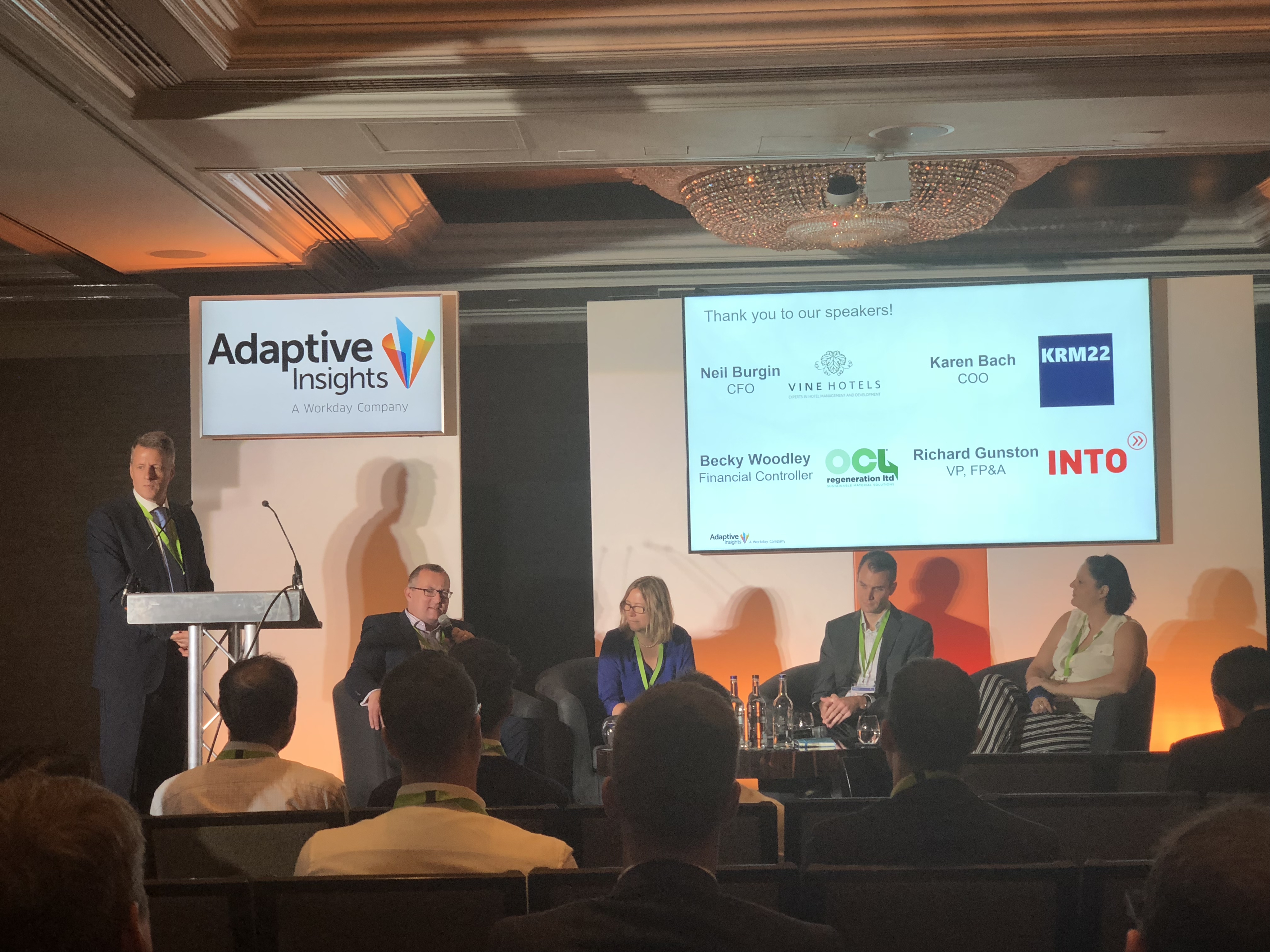 Influential Software for Active Financial Planning
The Influential Software team was excited to attend the Adaptive Insights European Partner Rally this month.
Having announced our UK partnership earlier this year, the team is spreading the word about Adaptive Insights' solutions for "active planning" in finance.
Adaptive Insights solutions are the latest element in our mission to help UK businesses gain efficiency, adopt an agile approach, and transform for the digital age.
Adaptive Insights Leading the Cloud
The event was also a chance to recap why Adaptive Insights is ranked a world leader for financial planning in the cloud.
Adaptive Insights has strong appeal for SMEs, thanks to its affordability, integrated analytics, ease of use, and independence from IT support.
Its no-limit what-if capabilities – without affecting performance – are a huge bonus compared with competing solutions.
Integrated reporting capability is another differentiator, with OfficeConnect allowing exports to Excel and Word for board reports.
A demonstration of the quick and easy variance reports for budgets and forecasts was the icing on the cake for customers at the Adaptive Insights European Partner Rally.

Adaptive Insights Beyond Finance
The Adaptive Insights European Partner Rally offered a sneak peek of new developments in the planning universe.
While the company made its name in financial planning, Adaptive Insights has since gained significant ground in operational planning as well.
After the recent release of the Sales Planning solution, our top-secret reports indicate that Adaptive Insights will soon be expanding even further outside of finance. Watch this space!
Plan Your Adaptive Insights Journey
As a final takeaway, the Adaptive Insights European Partner Rally reminded prospective and existing customers to take advantage of the Adaptive Insights Customer Journey site.
Visit the site to see the full potential of Adaptive Insights for your business, and then let it walk you through the implementation of your journey.
For more details of our Adaptive Insights consulting, licence sales, and technical services, why not visit our dedicated site?