Search results
The days of one-size-fits-all suites are behind us, and flexible integration is on the rise. But what kind of results can you expect from a cutting-edge iPaaS like Dell Boomi? To answer that query, we took a look at the Dell Boomi benefits.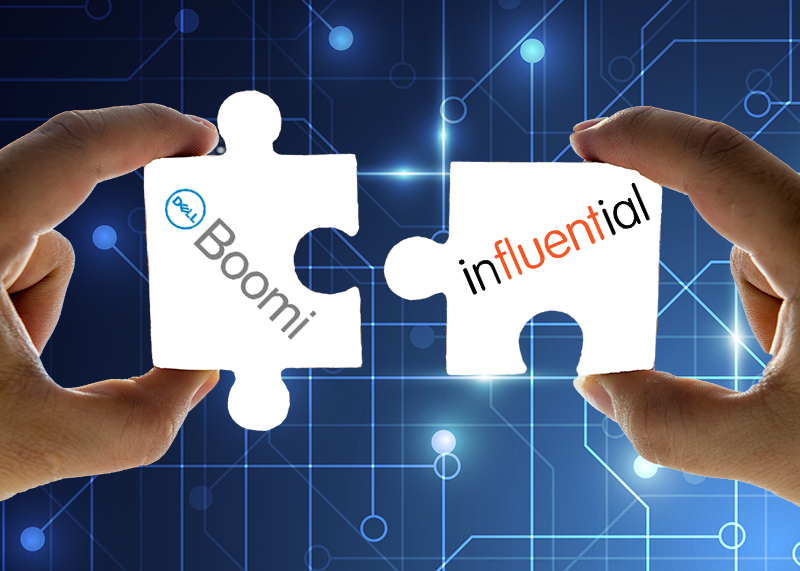 For many years, enterprises were stuck with ERP suites. Instead of making a best-in-breed collage to suit their real needs, they had to choose one package or another.
As the cost of ERP implementation increases, more and more enterprises are seeking alternatives. The most compelling of these are the integration platforms as a service (iPaaS).
With an iPaaS such as Dell Boomi, businesses of all sizes can connect any mix of software as a service (SaaS) applications with on-premise systems – so they get only the best for their business goals.
But the Dell Boomi benefits don't stop there. At Influential Software, we care about sustainable results.
The Business Case for iPaaS
If ERP is starting to look like the expensive and ineffective option, then consider the Dell Boomi benefits:
It scales quickly and cost-efficiently to your company's needs and growth
It reduces integration risks with crowdsourcing
It facilitates data sharing across applications and organisations with business process automation
So is Dell Boomi the right option for your business?
When in Doubt, Ask a Boomi Expert
A successful integration has long-term benefits for businesses – while an unsuccessful one can cause chaos. That's why vendors choose to sell their products through experienced partners such as Influential Software. As a Dell Boomi Partner with 25 years in the industry, we have some of the best-qualified consultants in the UK.
And read on for the full picture of Dell Boomi benefits.
Quick and Easy iPaaS Scaling
Growth is good. An effective iPaaS offers quick adjustment of functionality, scaling up and down as you need.
Forget the expense of onboarding and maintaining all that hardware and software. There's none of that with the Dell Boomi iPaaS!
Fine, but let's say I want to add subscription billing and human capital management application to Salesforce Sales Cloud and another cloud-based ERP application. Yes, you can do that too: just plug in a pre-made Dell Boomi enterprise connector or application connector.
Key benefit: save time and cost of growth.
Boomi Crowdsourcing for the Win
Crowdsourcing is the art of learning from other people's victories (and mistakes). Dell Boomi is unique in offering crowdsourced best practice features. These appear in three features:
Boomi Suggest: anonymously indexes data mappings across all platform users – so 90 percent of data mappings you need to create are already mapped and presented as options.
Boomi Assure: allows crowdsourced regression testing – so you know platform updates won't break your integration processes
Boomi Resolve: uses crowdsourced contributions to suggest resolutions for common error messages. It even learns, becoming more helpful as more issues arise.
Key benefit: reduce integration risks and resolve obstacles fast.
Integration Automation, Zero Complication
Struggling with redundant applications, or sharing data across line-of-business applications to systems that are only used at HQ?
You can automate that with a scalable iPaaS like Dell Boomi AtomSphere.
A smart business has one eye on the future. For many, that means MDM or API management. The Dell Boomi iPaaS is one component of a multi-purpose PaaS solution, meaning you can pick up other functionalities whenever they're needed, with no need for another platform, vendor, or interface.
Key benefit: automate processes and future-proof your integrations.
It's Great to Integrate
So let's put the key Dell Boomi benefits we've seen together:
increase speed of implementations
get better value on growth
mitigate integration risks
automate processes
future-proof your integrations
All in all, a well-functioning iPaaS such as Dell Boomi galvanises communication, intelligence, and productivity across your enterprise. The end result: profitability!
If these sound like benefits you want to have, get in touch with the Dell Boomi Partner team at Influential Software.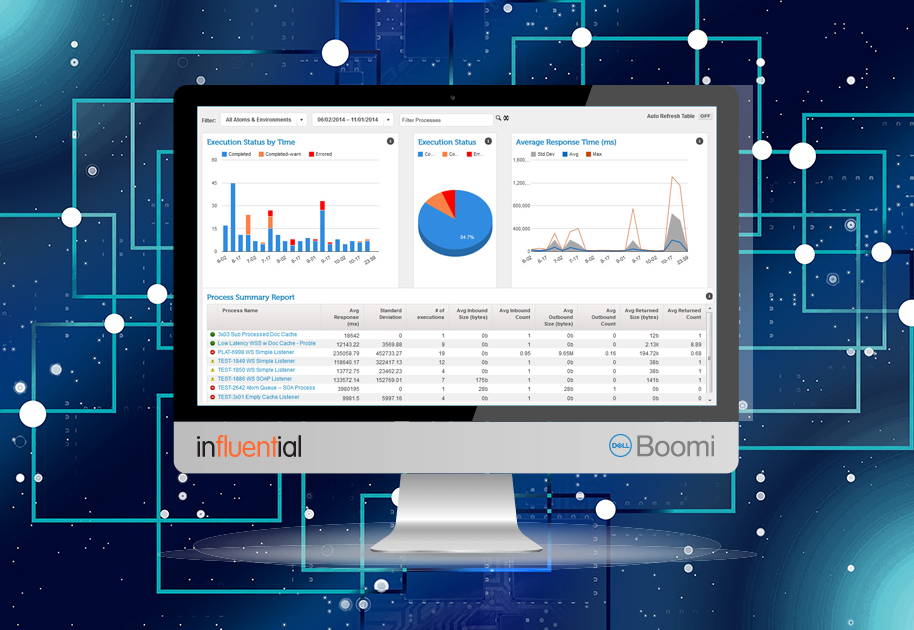 As leading digital transformation consultants, Influential Software knows that integration is key to enterprise agility. That's why we're promoting our latest partnership through our Dell Boomi website.
The interconnected Dell Boomi solutions solve the challenges of unconnected applications, reliance on IT support, low app performance, and lack of accessible information. The Dell Boomi platform consists of a central integration hub, Integrate, and four solutions that businesses can connect at will: Mediate, Hub, Exchange, and Flow.
By adding Dell Boomi to our list of cutting-edge partners, Influential Software is staying ahead of the integration curve. Clients can now benefit from our services in consultation, licence configuration, implementation, delivery, and support.
Next-Generation Integration Platform
The Integrate solution is the core of the Dell Boomi platform, bringing all your applications together in the cloud. Businesses can connect to over 1500 unique APIs using a combination of application connectors and technology connectors.
Modern APIs
The Mediate solution controls API management and design, allowing you to secure and scale APIs across your business. By facilitating third-party API access, Mediate extends your business reach.
Data Quality
The Hub solution ensures data quality across your enterprise, reducing data management difficulties. Enjoy agile data mastering, lower total ownership costs, and higher efficiency. Use master data management to provide a single version of the truth across your organisation.
EDI Management
The Exchange solution simplifies communication with your trading partners with modern partner ecosystem management. Build, deploy, and manage both your traditional EDI and newer Web services.
Workflow Development
The Flow solution empowers you to build customer journeys with low-code development. Get faster process times, increased connectivity, and greater understanding of end-to-end processes with workflow automation.
Eager to know how we can transform your business with Dell Boomi? Feel free to visit our Boomi site.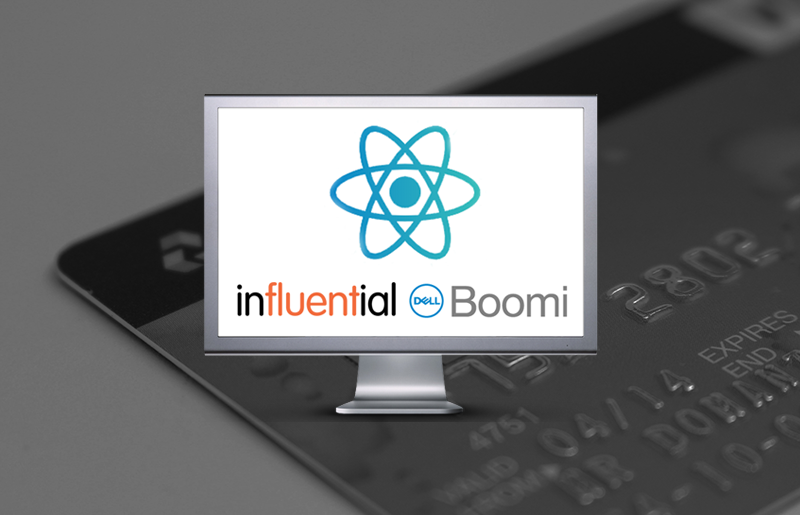 In financial services, the one thing that doesn't change is change itself. Business players are forced to deal with challenges posed by agile fintech start-ups, fast M&A transitions, shifting compliance laws, and demanding customer expectations. And as growing numbers of businesses are discovering, Dell Boomi for financial services can hold the key to this turbulent landscape.
Market-Leading Platform
The argument is simple: if data is the new oil, then integration is the pipeline. Boomi provides the platform for fast, unified, agile, and trusted data across all environments.
Fast: Use low-code, drag-and-drop tools to accelerate complex integrations.
Unified: Develop and manage integrations, APIs, workflows, applications, EDI, blockchain, and master data management in a single platform.
Agile: Receive the latest innovations with a continuously updated, cloud-native iPaaS.
Trusted: Support governance, risk, and compliance initiatives with clean, reliable data.
With these capabilities, Boomi is a transformative platform for all financial services players, from established institutions to start-ups, commercial banks to brokerage services, mortgage lenders to insurance companies, and more.
Looking to harness financial data? Find out more >
Boomi for Financial Services: Use Cases
But beyond the end benefits, how do financial services organisations use Boomi in practice?
The examples below are just a few of the use cases employed by our customers.
• Third-Party Integration
Customer-centric flexibility is key to increasing share of wallet. Boomi allows our clients to securely integrate data with best-of-breed apps from third-party developers. That allows them to deliver the omni-channel experiences that customers demand.
• Shared Digital Services
Creating a shared digital services offering allows banks to form a strong consortium for tenders and reduce their operational costs. Boomi enables our clients to take data from back-end banking systems and produce a standard SQL warehouse that underlines those shared digital services.
• Central Data Management
When working with vast volumes of data, efficiency is paramount. Boomi's low-code design empowers our clients to update, configure, and maintain their data warehouse and CRM system within a single interface, with no need for external IT.
Interested in Boomi for financial services? Discover more benefits on our dedicated page.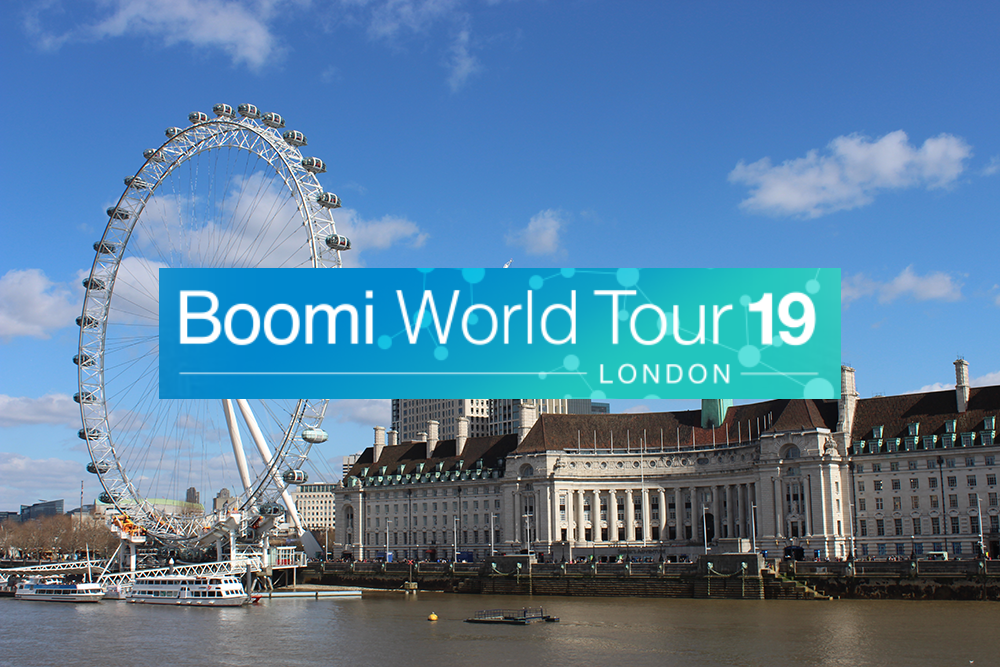 With 8,200 customers worldwide, Dell Boomi is a recognised leader on the iPaaS scene. And as more and more UK businesses realise the need for digital transformation, the integration experts at Influential Software have an important role to play in Boomi's expansion.
That's why our Dell Boomi Partner team joined the integration elite at Boomi World London 2019 – uncovering insights to benefit UK customers.
Boomi's Proven Results
As the Boomi C-suite pointed out, the platform has undersold itself in the past. But Boomi is transformative – in its capabilities, speed, and value – and they want you to know it.
Look at these quick facts:
Boomi speeds projects by up to 1000 percent
Boomi reduces costs by up to 50 percent
Boomi creates ROI of up to 300 percent
Forrester Consulting's research has shown that organisations realise an average of £2.5 million in incremental value with Boomi. That's a powerful argument for change.
Boomi's Enterprise Capabilities
What's more, Boomi never stands still. The Boomi platform benefits from 11 updates per year, giving the benefit of constant innovation.
Beyond integration, Boomi accelerates EDI, APIs, and workflows, making the platform a unified solution for modern data and applications.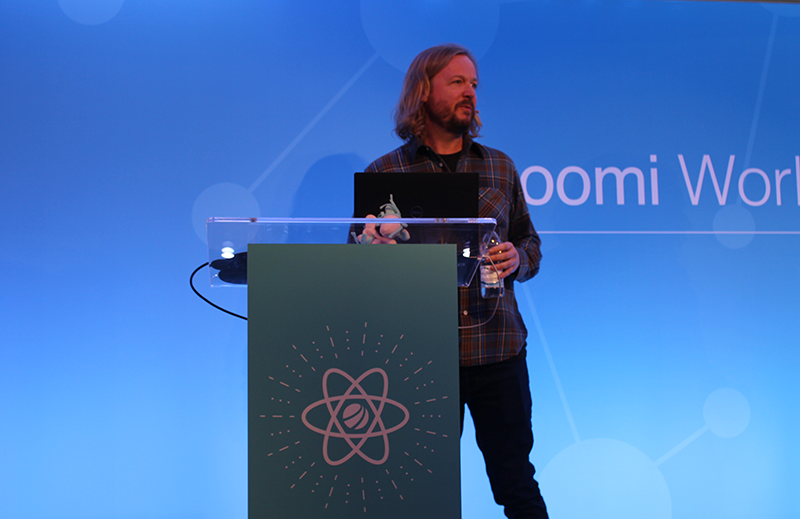 Fresh Boomi Solutions
At the helm of Boomi innovation was CPO Steve Wood, highlighting the latest solutions:
Boomi Connect Now: this addition to the Boomi iPaaS enables a centralised self-service offering for users with no integration expertise. This boosts productivity for the business user, customer, vendor, or supplier by assisting with quick, foolproof integrations.
Boomi Onboarding Solution Accelerator: quickly bring new employees and customers into your organisation and support them from day one with prebuilt dashboards, workflows, connectivity, and data models. Customers can also benefit from implementation services such as "JumpStart" training, architecture review, and project management support.
Boomi API Gateway and Developer Portal: leverage the gateway functionality for increased confidence in the security and scalability of your services. Use the developer portal to improve discoverability and engage at scale with wider API consumers.
Trust Your Boomi Partner
Everyone from CEO Chris McNabb to EMEA VP Derek Thompson emphasised the same thing: without Dell Boomi Partners, none of this is possible.
As a Dell Boomi Partner with over 25 successful years in integration, Influential Software brings a wealth of experience to the UK market. If you're looking to modernise your systems, then join the thousands of businesses who benefit from our competitive quotes, impartial expertise, and technical support.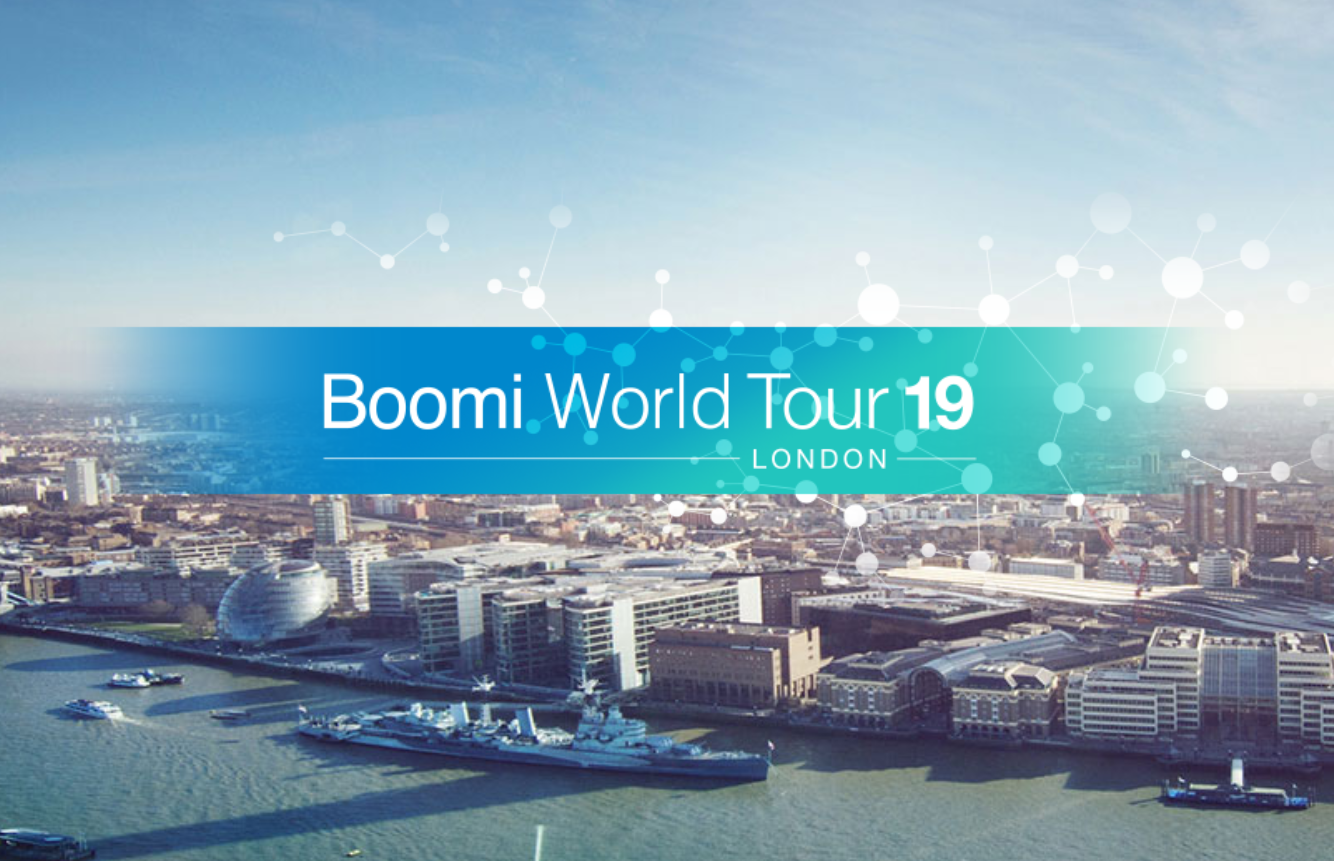 Mark the date: Boomi World is back for its third year, with the London conference taking place on 25-26 March. And as ever, the Influential Software team will be there to showcase our Boomi Partner expertise. Join us for two days of integration insights and discover the measurable benefits for your business.
So what does Boomi World Tour London have in store?
Hear Inspiring Presenters
Hosted by moderator to the stars Mark Jeffries, Boomi World promises to be a high-calibre event. The cream of the Boomi dream team will be in London, with speakers including:
Chris McNabb, CEO
Chris Port, COO
Steve Wood, CPO
Derek Thompson, Vice President EMEA
Each will be offering their insider perspective on Boomi today and tomorrow.
Get Hands-On with Boomi Demos
See first-hand how Boomi's intuitive, low-code processes can accelerate your business processes. Try demos for the whole Boomi Platform – Integrate, Hub, Exchange, Mediate, and Flow. Experience what Boomi can do for your sector, from smart cities to higher education.
Unlock Partner Knowledge
As an established Boomi Partner, the Influential Software team is happy to answer your queries – however big or small – at Boomi World Tour London. Ask us about pricing, implementation times, project briefs, technical requirements, or anything Boomi-related.
Preview Boomi's Future
Get the edge on your competitors with a sneak preview of Boomi's latest developments and its future roadmap.
After last year's revelation of "iPaaS 2.0" – Boomi's smart crowdsourcing technology – we can't wait to see what they unveil this time.
Join Us at Boomi World
Boomi World London offers the chance for UK integration experts to rub shoulders with business leaders from all sectors. By joining Influential Software at this exciting event, you gain an inside track into the real-world benefits of Boomi integration.
Looking to transform your enterprise? Or keen to join us at Boomi World?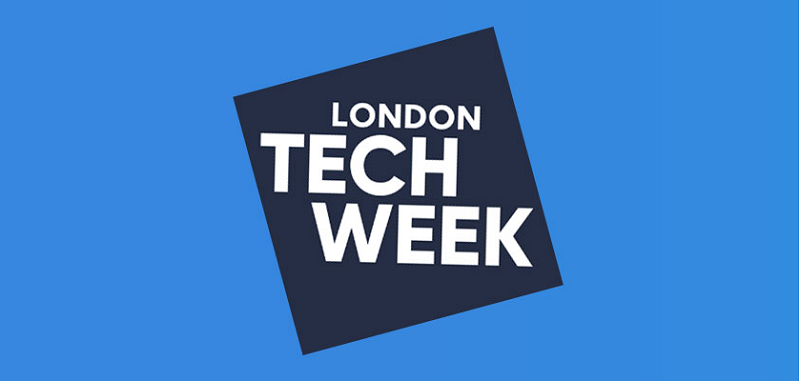 London Tech Week kicks off a packed programme of events from today until the 14th of June. Tech leaders have flown in from around the world to spread the word about tech's positive impact on society and business. Topics such as digital transformation, big data, digital financial services, cloud services, and DevOps are the key concepts behind these London Tech Week 2019 events. When we look at Influential Software's recent successes in all these areas, it's clear that our customers are on the right track.
But technology never stands still and there's always more to be learned. For those in search of the very latest tech talk, here are the best London Tech Week 2019 events that you can attend for free. Register now to guarantee your place.
1. Going for Growth – How Technology Will Change Our Future
Breakfast seminar: Tuesday 11th June, 09:00-10:30, Fora, Spitalfields
If you want a high-level overview of how emerging technologies are set to transform the business landscape, this seminar is for you. Learn how to harness technology to support your business lifecycle. Panellists include the Department of International Trade, Signum Intel, Crowe, and NOTWICS.
2. The Power of Data: Leveraging Data to Transform Your Future
Panel: Thursday 13th June, 13:00 – 15:00, The News Building, London Bridge
Organised by Dow Jones, this panel will explore the ways in which data is changing our business models and processes. Hear real-life examples of how data is used to supercharge products, fuel innovative business ideas, and capture new customers.
3. Money Matters: Will Digital-Only Brands Be the Future of Financial Services?
Panel: Wednesday 12th June, 08:00 – 10:30, The Loft, Soho
Financial services are one of the oldest industries in existence. And no trade can last that long without adapting to new technology. Trail-blazing products such as the Dell Boomi integration platform, for example, are addressing the need for connected applications and data. In this panel, high profile brands and financial services experts will discuss whether neobanks, fintech solutions, and digital-only banks could spell the end of physical bank branches.
4. AND Chat: Five Common Challenges In Agile Transformation
Meetup: Monday 10th June, 18:00 – 20:30, AND Digital, Covent Garden
Agile practices are expanding beyond their software development roots into the mainstream. However, moving to an agile model is not always straightforward. In this meetup, hosts AND will reveal why so many companies find it challenging to move towards a wider agile approach, along with defining the key ingredients to successful adoption.
5. Cloud & DevOps World Summit
Summit: 12-13th June, London ExCel, Royal Victoria Dock
Part of TechXLR8, London Tech Week's flagship event, this summit will feature the industry's leading technologists and innovators discussing cloud innovation, DevOps, container deployment, Kubernetes, serverless architecture, automation, securing your cloud, and more.
Attendees can also access expert speakers focussing on hot topics such as business automation with AI, IoT, and Blockchain at the wider TechXLR8 expo.
Whether your interest lies in digital transformation, big data, financial services, agile practices, cloud services, or DevOps, the Influential Software team looks forward to discussing solutions with you at London Tech Week. Or if you'd rather talk another time, you can always visit us in Maidstone, at The Gherkin, or at our new office in Devonshire Square.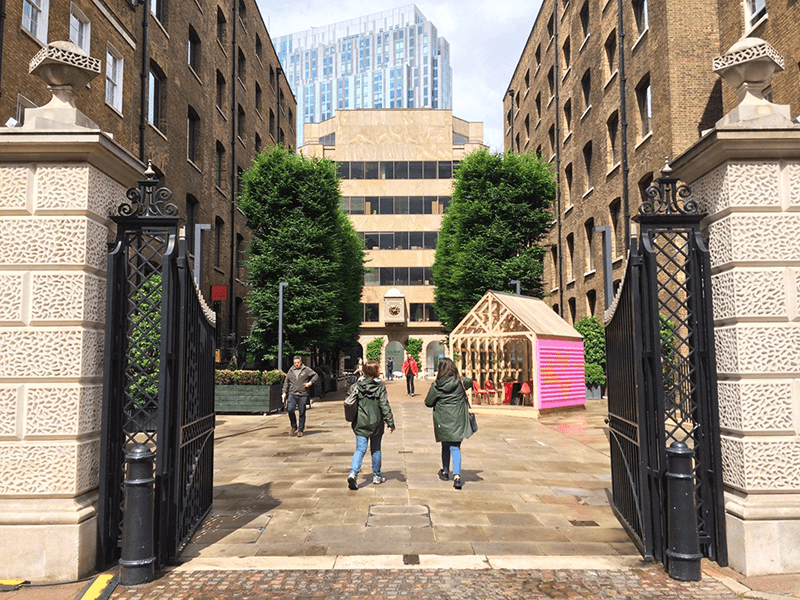 Influential Software has expanded its operations to a second London office at 8 Devonshire Square, a minute's walk from Liverpool Street Station.
8 Devonshire Square's other name – The Spice Building – is a clue to its origins. If we wound the clock back 300 years, we would see crates of cinnamon and nutmeg where Influential Software's monitors are today. That's because the structure was built as a warehouse for the spice trade from Bengal.
Now thoroughly renovated, the building offers ample space for our growing team of IT specialists to serve clients across the UK. A number of formal and informal spaces also allow clients to meet us and discover solutions to their IT challenges.
Proximity to our existing London office at 30 St Mary Axe, better known as the Gherkin, is another advantage. Clients are welcome to join us at the Gherkin's rooftop bar and restaurant, which boasts the only glass dome of any London skyscraper.
Strong Reasons to Expand
Our decision to invest in a second London office is based on a firm prediction of ongoing growth.
Following on from our success in 2018, Influential Software is continuing to take on new clients this year. From Gate Group to William Cook, Pret a Manger to Gatwick Airport, and Jobsite.co.uk to Deloitte, the list of major names goes on.
At the same time the company is maintaining its grip on the latest technology through new and existing partners such as Dell Boomi, Adaptive Insights, Metalogix, MuleSoft, SAP, and IBM. An agile work ethic allows us to adapt to the tech landscape that emerges from these industry leaders.
Smart Investment in People
Ultimately, we understand that people are our strength. Alongside the developers and consultants who have worked with us for decades, it's imperative to attract fresh specialists from across the country. That's how we find the delicate balance of skills that benefits clients of all sizes and industries. With the latest addition to the Influential Software office portfolio, we've given that mission an extra boost.
Whether for a specific inquiry or to discuss the latest technologies, we look forward to meeting you at 8 Devonshire Square.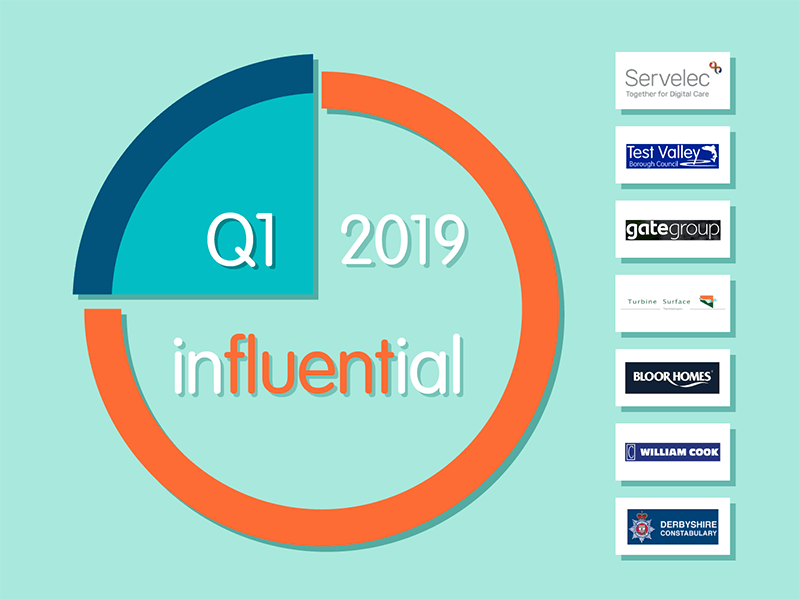 Keeping up the impressive performance in 2018, the Influential Software team continued to service a wide range of UK businesses this quarter. Our new clients in Q1, 2019 included construction, local government, digital services, manufacturing, and a major police force.
We've also worked to diversify and expand our services, staying at the cutting edge of digital solutions from business intelligence to software development, integration to training, and recruitment to website development.
So without further ado, let's look at Influential Software's highlights from Q1, 2019.
Selected New Clients in Q1, 2019:
Test Valley Borough Council
Turbine Surface Technologies
Looking to kick-start your digital transformation? Speak to an expert >
---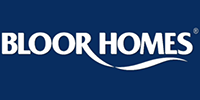 Client: Bloor Homes
Sector: Residential
Bloor Homes is one of the UK's largest family-run housebuilders, with a history of 50 years. From construction to architecture, craftsmanship to design, Bloor Homes provides high-quality new builds with all details in place.
The client benefitted from Influential Software's document management expertise, which enabled the company to accelerate business processes and satisfy customers better than ever before.
---

Partner News in Q1, 2019: HULFT Expands EU Services
After partnering with us in Q3 2018, HULFT announced plans to expand in Europe. With our integration expertise and HULFT's data logistics platform, this plan is on track to succeed.
---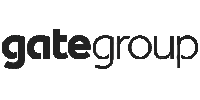 Client: Gate Group
Sector: Aviation
Gate Group is a global leader in airline catering, retail, equipment, and hospitality. The group serves 700 million passengers annually across 60 countries.
The client sought out Influential Software for skilled staff to support the group's technical operations. Our recruitment team at Influential People and 365 Recruitment supplied the specialist talent they required.
---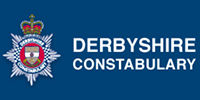 Client: Derbyshire Constabulary
Sector: Policing
Derbyshire Constabulary is the territorial police force for around 1 million people. The force covers an area in the East Midlands of over 1,000 square miles.
The client drew on Influential Software's decades of business intelligence experience, ensuring the force operates at maximum efficiency to better serve residents in Derbyshire.
---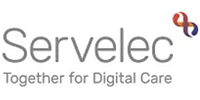 Client: Servelec
Sector: Technology
Servelec is a technology company active in the healthcare, social care, and education sectors. The company offers an integrated digital approach to these sectors with the aim of improving access to information and boosting efficiency.
Servelec engaged Influential Software based on our reputation for high-quality, results-oriented BI training. With those digital skills, the Servelec team has gained a more competitive edge among its public sector clients.
---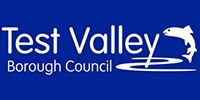 Client: Test Valley Borough Council
Sector: Local government
Test Valley Borough Council is responsible for the Test Valley area of Hampshire. The borough has been ranked as one of the best rural areas to live in the UK, based on overall standard of living.
The client turned to Influential Software for help optimising its BI systems and upskilling council staff. This is part of the council's ongoing effort to streamline processes and allocate resources to maximum effect.
---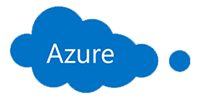 Website News: Microsoft Azure Services Promoted
Following on from successful Azure projects, Influential Software decided to advertise these services through a dedicated Azure website. Potential clients can now find a comprehensive partner for Azure development, deployment, migration, integration, hosting, security, and support.
---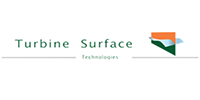 Client: Turbine Surface Technologies
Sector: Manufacturing
Turbine Surface Technologies, a joint venture between Rolls-Royce and Chromalloy, is a manufacturing company that provides specialist coating solutions for turbine components.
The client contacted Influential Software on the basis of our document management expertise. With the right solution in place, the client gained a more collaborative and efficient IT system.
---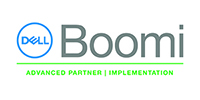 Event News: Influential Software at Boomi World London 2019
Our team joined the integration elite at the London leg of Dell Boomi's 2019 World Tour. As always, we picked up the latest iPaaS innovations to pass on value to our UK customers.
---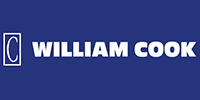 Client: William Cook
Sector: Manufacturing
William Cook is the UK's largest manufacturer of steel casings. Based in Sheffield since 1883, the company specialises in supplying the defence, rail, and industrial sectors.
The client was attracted to Influential Software' strong record with the manufacturing sector. Having supported UK business for 25 years, our team is familiar with both cutting edge systems and the legacy systems that many established companies still use.
---
Bright Horizons for Q2, 2019
It's clear from these stories that Influential Software has enabled transformative change across business sizes and sectors this quarter. And whatever next, we know there are many influential clients to come.
But for now, here's the good news: unlocking your digital potential is simple. It all starts with a message to one of our experts.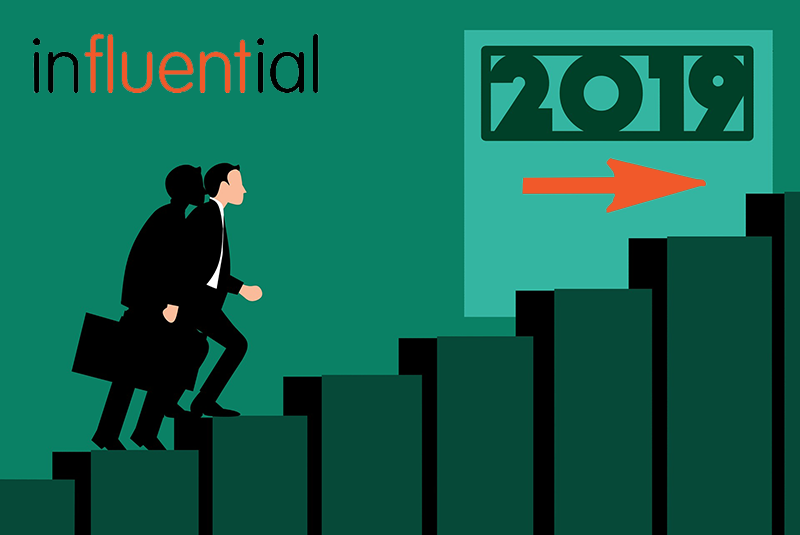 For the team at Influential Software, 2018 was a year of growth and change. Based on that positive record, what can we expect from the coming year? To get a better idea, let's take a look back with our 2018 review of digital transformation success.
2018 Review: Major Clients and New Partners
Influential Software attracted some top-drawer names in 2018. From Arsenal Football Club to Pret a Manger, City of London Police to Gatwick Airport, and Jobsite.co.uk to Deloitte, our digital services were very much in demand.
Having ridden the waves of IT for over 20 years, we know that agility is the key to success. That's why we're always aiming to diversify and consolidate our skills with new partnerships and services. In the integration realm, we partnered with Dell Boomi and HULFT last year. Our Adaptive Insights partnership enabled us to offer cutting-edge financial planning software. And by partnering with Metalogix we broadened our services for SharePoint and Office 365.
Overall, we saw that UK organisations know the value of digital and are keen to reap the benefits. Under pressure to transform quickly, businesses have also realised the need for expert help. Our success this year depended on forward-thinking IT and business leaders who trusted us to solve their digital challenges.
2019 Predictions: Digital Acceleration
Given that tech expanded 2.6 times faster than the rest of the UK economy in 2018, we strongly expect this trend to continue. And technology doesn't exist in isolation. Our clients approach us for real-world solutions that help them work faster and smarter than before. As long as businesses want to serve the digital generation – which is practically everyone these days – demand for digital transformation will increase.
More specifically, there are a few areas we expect to grow rapidly in 2019.
1. Tech Recruitment
While the tech economy is booming, there are dark clouds on the horizon. These represent a digital skills gap in the UK. Studies last year showed that 43 percent of UK adults did not have the basic digital skills needed for 63 percent of jobs. What's more, only 16 percent of executives say their teams have the skills necessary to deliver their digital strategies.
All of this means that tech recruitment and training are becoming crucial for UK businesses to thrive. Thankfully, Influential Software is meeting this need with a range of technical recruitment and training services. Alongside recruitment for business intelligence, development, and support, we also specialise in MuleSoft recruitment, MuleSoft training, and BusinessObjects training.
2. Systems Integration
We love useful new applications. Over the years, businesses will continue to acquire more and more of them. The sticking point appears when that business wants to see the big picture, and it's wrapped in layers of uncommunicative software. A good integration solution allows businesses to take on as many applications as they like, from any source, while keeping everything transparent and secure.
As the digital economy continues to expand, so will the need for integration. Having partnered with MuleSoft in 2016, we followed up with Dell Boomi and HULFT partnerships in 2018. These three partners give us huge flexibility in solving integration challenges large and small.
3. Website & CMS Development
Websites are the new storefronts. With the right design, they can do everything that a physical shop does – and then some. It's easy to see that website design and content management system (CMS) development will show strong growth in 2019. Based on our development background in Microsoft .NET, we saw a strong spike in demand for our Umbraco CMS services in 2018.
∞ Unlimited Potential for Change
These 2019 predictions are only a snapshot of the likely trends. We could add that cloud computing, Internet of Things solutions, artificial intelligence, and machine learning are also set to grow in 2019. And with services for SAP Partner Managed Cloud, SAP Cloud Platform, and SAP Leonardo, our team is digitally ready for all outcomes.
Is your business looking to transform in 2019? Ask one of our experts how.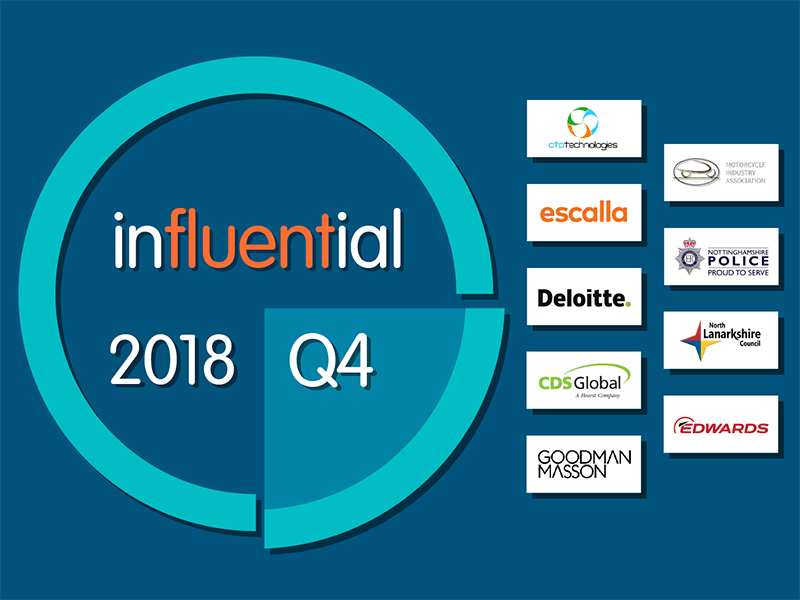 The last part of the year has seen even more UK clients transform their businesses with Influential Software. Our new clients in Q4, 2018 included local government, global manufacturing, a UK trade association, and a county police force.
Wrapping Q1, Q2, Q3, and Q4 into one festive package, we see that 34 new clients came to Influential Software in 2018. From energy to property, retail to finance, and government to education, our team has made a tangible difference to UK organisations this year.
Strategic partnerships with vendors such as Dell Boomi, Adaptive Insights, Metalogix, and HULFT have strengthened our skills this year. Clients have drawn on the full range of our services, including website development, integration, support, licence sales, consulting, migration, and training.
If you're considering the next step in your digital transformation, it's easy to find out what you can achieve with Influential Software.
Selected New Clients in Q4, 2018:
North Lanarkshire Council
CTO Technologies
escalla
Deloitte
Nottinghamshire Police
CDS Global
MotorCycle Industry Association
Goodman Masson
Edwards Vacuum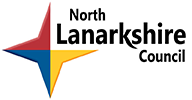 Client: North Lanarkshire Council
Sector: Public Sector
North Lanarkshire Council is a local council in southern Scotland, bordering the city of Glasgow. The county has an area of 470 kilometres squared, and had a population of 338,260 in 2015.
The council is responsible for management of all services in the local area, including housing, education, business, transport, health, and social care.
This client benefitted from Influential Software's expertise in all aspects of business intelligence, as well as our decades of experience with public sector clients.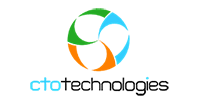 Client: CTO Technologies
Sector: IT
CTO Technologies is an IT services company based in South East England. The company's services include consulting, managed services, workspace virtualisation, cyber security, infrastructure services, and licence optimisation.
By choosing Influential Software to assist with a software project, CTO Technologies drew on the range of skills and technologies within our 80-strong team.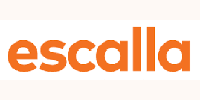 Client: escalla
Sector: IT
escalla is a UK-based provider of IT training, specialising in the skills of Office 365. The company's services include off-the-shelf e-learning and LMS hosting, training resources, legislative services, and systems integration.
When other IT companies come to Influential Software, it shows the value that our services hold in the sector.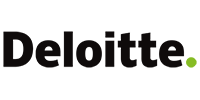 Client: Deloitte
Sector: IT
Deloitte is an international IT and consulting company, incorporating tens of thousands of professional in independent companies worldwide.
Deloitte provides for a wide range of sectors with auditing, consulting, financial advice, risk management, tax, and related services.
Deloitte sought out Influential Software's expertise to supplement its operations in the UK.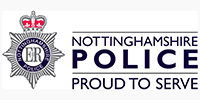 Client: Nottinghamshire Police
Sector: Public Sector
Nottinghamshire police is responsible for law enforcement in Nottinghamshire, an East Midlands county with a population of over 1 million.
Around 3,200 officers and staff work on the force, which covers an area of 2,160 square kilometres.
Having worked with a great variety of police and emergency services across the country, including City of London Police and Cleveland Fire Brigade, Influential Software was the natural choice for Nottinghamshire Police.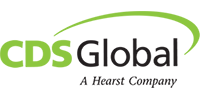 Client: CDS Global
Sector: IT
CDS Global is a provider of business process solutions across the customer lifecycle.
Services encompass customer service, data solutions, e-commerce, mailing, marketing, telemarketing, order management, payment, warehousing, and distribution.
CDS Global approached Influential Software for a bespoke project, trusting in the unmatched results that our clients have come to expect.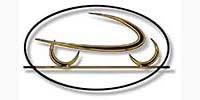 Client: Motorcycle Industry Association
Sector: Automotive
The Motorcycle Industry Association (MCIA) is a trade association representing around 85 percent of motorcycle suppliers in the UK.
The MCIA works with the UK government and related organisations to promote the interests of motorcycle manufacturers, importers, and suppliers of accessories and components.
Influential Software's track record with similarly large organisations drew the MCIA to our best-value services.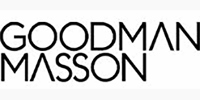 Client: Goodman Masson
Sector: Recruitment
Goodman Masson is a recruitment firm specialising in finance, technology, executive search, and recruitment process outsourcing (RPO). The company has offices in London, Dusseldorf, and New York.
Goodman Masson chose Influential Software's services to ensure a fast, targeted recruitment system for all its UK customers.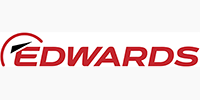 Client: Edwards Vacuum
Sector: Manufacturing
Edwards Vacuum is a developer and manufacturer of vacuum systems and abatement solutions, as well as providing related services.
These systems are used in the manufacturing of technologies such as semiconductors, LEDs, and solar cells, as well as within the steel, pharmaceutical, and chemical industries.
Influential Software's experience of connecting complex systems within the manufacturing industry and beyond was an important factor for Edwards Vacuum.
See You in 2019!
This year has been an excellent one for us and our clients. As a privately owned company based only in the UK, Influential Software strives to serve every customer with the utmost care and attention. 2018 has shown that our services are sorely needed if UK businesses aim to stay competitive. That trend is only going to grow in 2019 – so watch this space!
Have you made a New Year's resolution to transform your business? Ask us for advice today.