ETL data integration services
Unlock your data
with ETL solutions
We provide a fully tailored selection of ETL data integration services.
Our experts have decades of experience helping businesses:
transform data into valuable insights and services
streamline data processes with modern ETL tools
achieve full data compliance and security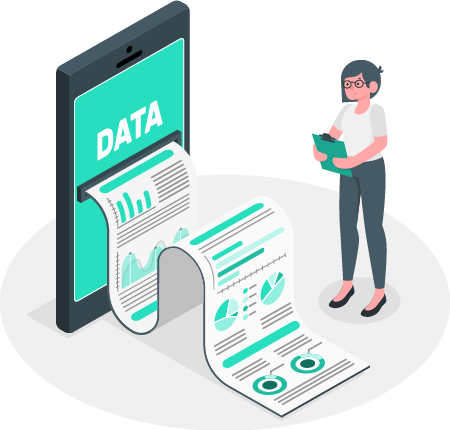 Expert ETL Integration services
ETL integration experts
From support to implementation, we offer end-to-end ETL solutions and services. With our help, your business will cut data costs and boost process performance.
Facilitate growth
Connect to the cloud to facilitate growth and access the latest technology fast.
Improve performance
Streamline your business processes with tools that cut data loading times.
Simplify processes
Use intuitive design interfaces that make designing new ETL processes easy.
Secure your data
You can secure any volume of structured or unstructured data with our ETL expertise.
Cut IT costs
Reduce the burden on IT by empowering non-technical staff to organise data.
Achieve high ROI
Get greater ROI from your data with our low-cost data storage solutions.
Learn more about our ETL data integration services

ETL management solutions
Harness your data with ETL
From gaining a 360-degree of customer data to streamlining partner onboarding, ETL has a host of valuable uses. With our expertise, ETL will empower your business to create new revenue and find more customers.
Seamless consumer experience
Supercharge your
customer loyalty
If you want to create a targeted customer experience, you'll need fast and complete access to their data.
We'll help you implement an ETL solution that extracts and reformats customer data into valuable insights.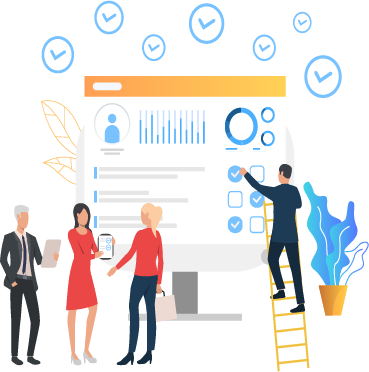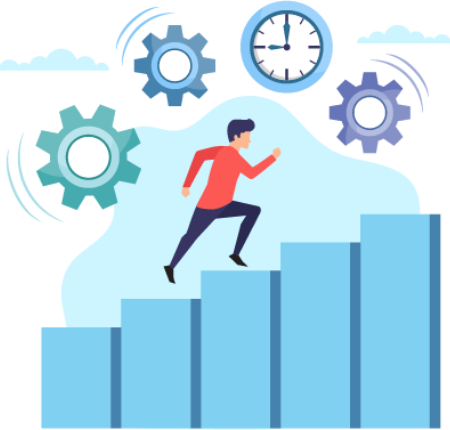 Database replication
Ensure accurate
data everywhere
With ETL, you can replicate databases so that distributed teams can always access a central source of up-to-date information.
Our ETL experts will help you implement database replication systems that do away with corrupted and obsolete data.
Business intelligence
Gain insights
from trusted data
Before you can start using business intelligence software, you need to know your business data is accurate and complete.
Our ETL data integration services will create trusted "golden records" and ensure ongoing accuracy through master data management.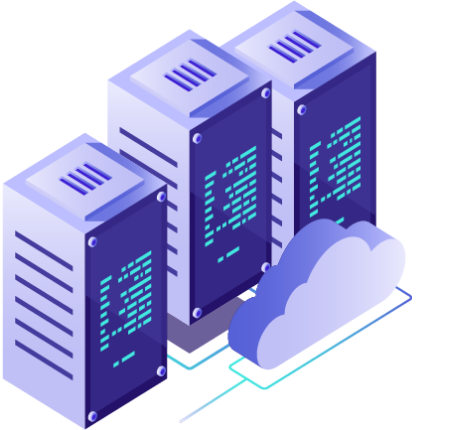 Need help with ETL solutions?
Our ETL integration services
End-to-end ETL assistance
Whether you need ad-hoc expertise or an entire ETL project, you can trust our ETL data integration services to deliver.
ETL consultancy services
Our ETL consultancy services can help solve any issue, from technical problems to finding the right ETL tool for you. We offer honest insight into the pros and cons of using ETL and help you determine the best step forward.
ETL implementation services
We have a successful track record of implementing solutions using SQL and Azure Data Factory. We can help you in all areas of ETL implementation, from software selection to implementation planning and report writing.
ETL development services
Our ETL development services will ensure you have the right data management processes in place to meet your business goals. We have an 80-strong team of experienced developers with the skills to overcome any ETL challenge.
ETL support services
We provide tailored ETL support services which ensure that you get the assistance you need whenever you need it. Our support team works with dozens of UK businesses to resolve performance and security issues before they escalate.
ETL SOLUTIONS
Our ETL tools of choice
Our long history of effective ETL integration solutions stems from focusing on the client first. We'll always recommend the software that is best-suited to your particular business goals.

Azure Data Factory
Azure Data Factory allows you to integrate on-premises and cloud data as well as schedule complex data flows.
See Azure Data Factory features
Consumption-based charging means you only pay for what you use
Runs as a serverless solution within the Azure cloud
Minimal coding required to create ETL integration solutions

Microsoft SSIS
Microsoft SQL Server Integration Services can enable ETL processes from data extraction to loading, transforming, and cleaning data.
See SSIS features
Consumes data types such as FTP and MSMQ
Ensures transformation functionality
Works closely with Microsoft Visual Studio and SQL server

MuleSoft
MuleSoft's DataWeave product combines ETL integration tools with an intuitive visual interface. You can use DataWeave either on Mule ESB or CloudHub.
See MuleSoft features
Filter, extract, and transform data with XPath and scripting
Free application for importing, exporting, and deleting unlimited data
Highly scalable thanks to MuleSoft's event-driven architecture

Azure Synapse
Azure Synapse is an analytics service that unites data warehouses, using either serverless or provisioned resources.
See Azure Synapse features
Use SQL to look at both relational and non-relational data
Smart workload management software allows you to prioritise your work and optimise performance
Integrated analytics experience within the Azure Synapse studio for developing end-to-end solutions
Get advice on the best ETL integration solutions for your needs.
Frequently asked questions
Answers to your ETL questions
These are some of the questions we often encounter as ETL consultants. If you have another query or want to know more about our ETL data integration services, please get in touch.
What's the difference between ETL and ELT?
In terms of the end result, ETL and ELT are essentially the same. In ETL, data is extracted from different sources and transformed separately before being uploaded. In ELT, the extracts are fed into a single database that also handles the transformations.
Why would you not want to use ETL?
The biggest hurdle of ETL is that a significant amount of it is interface-driven, meaning it can be hard to debug. For engineers used to writing code manually, there might be a bit of a learning curve associated with ETL tools.
What is ETL processing?
ETL is the process of extracting, transforming, and loading data to a final source, such as a data warehouse. Clients often use our ETL data integration services to take data from an outdated format and transform it into a format that modern software can consume.