Digital web portal development
Step into a new era
of business solutions
Our award-winning developers design custom web portals that maximise the value of your employees, partners, and customers. Based on 30 years of experience, our web portal development services provide:
end-to-end portal solutions, from consultancy to support
intuitive, branded, scalable, and secure portal interfaces
seamless integration with any business data or systems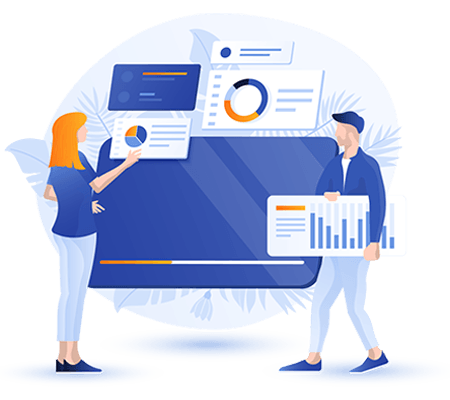 Custom web portal experts
The portal specialists
Over the past 30 years, our web portal development services have delivered solutions for banking, retail, publishing, education, and government. We pride ourselves on using the latest technologies to create future-proof, high-performing portals at a competitive price.
Get best value
While prioritising quality, we are competitively priced compared with other portal developers.
Accelerate projects
Our high ratio of senior to junior developers helps us achieve better results in fewer work days.
Think long-term
We design our web portal solutions to be future-proof so your business gets long-term value.
Protect business
Use of the latest authorisation and encryption methods ensures full security for your data.
Delight users
We tailor our portal interfaces to suit non-technical users and create positive experiences.
Scale to demand
Smart use of cloud technologies lets us design portals that scale automatically when needed.
Discover our web portal development services

Web portal solutions
A-Z web portal development
Whether for internal communication or process automation, customer interaction or partner integration, we'll design a custom web portal to fit. Our web portal development team typically provides one of three types: business portals, customer portals, or intranet portals.
Business web portal solutions
Data, processes,
and insights
In essence, a business portal is one or more business processes embodied in digital form. The portals we design help you by streamlining processes, turning data into insights, and creating trusted enterprise data.
From dashboards to master data management and workflow automation, each portal is designed to solve the business challenges you face.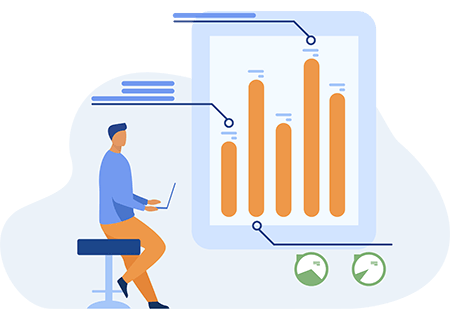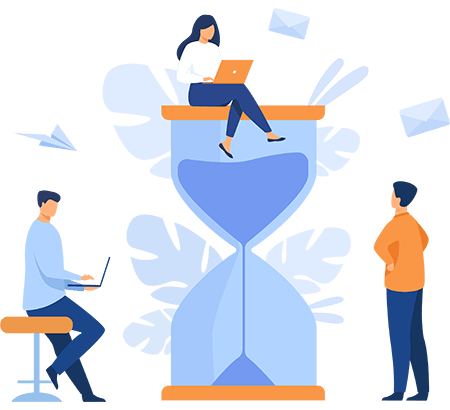 Customer web portal solutions
Serve at the
speed of digital
A customer portal is your shop window, service desk, and checkout rolled into one. We develop branded customer portals with specialised functionality such as order and service management, secure payment, and content management.
Our rich industry experience, combined with our technical expertise, helps us create portals that customers love to visit.
Intranet web portal solutions
Engage, collaborate, inform, and grow
An effective intranet saves time and money by bringing all business information into a single platform. We develop intranets with powerful document management, communication, and engagement features to suit your business goals.
From consultancy through to development, migration, and support, we will add value to your entire intranet journey.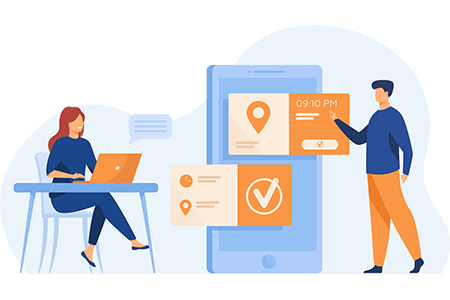 Custom web portal features
Choose the functionality you need
Drawing on our decades of web portal development experience, we will create any of the following for your web portal:
integrated e-payment systems or payment gateways

powerful catalogue, content, and user management systems

customised data reporting and statistics visualisations

content search tools, based on user roles and permissions

targeted notifications and scheduled reminders

automated form sending, receipt, and processing

scalable data storage for reporting and querying
digital signature, encryption, and authorisation features

integration with internal and external data feeds

single sign-on capability for all connected systems

support for upload of media including images and video

API integration with mobile and web applications

content personalisation based on user roles and activity

consistent look-and-feel across all screens and devices
These aren't the only features we can deliver with web portal development. If there's a particular feature you need, get in touch.
Industry web portal solutions
A portal for every industry
Public sector
We design public sector portals with compliance and data security at the heart. Connect employees across locations, reduce software licensing costs, and visualise any type of data with our portal expertise.
Recent clients:
Kent County Council

Brighton and Hove City Council

Aberdeen City Council
Education
Our portal solutions for education cover uses such as student enrolment, attendance management, online learning, and assessment records.
Recent clients:
Mander Portman Woodward

York St Johns University

University of Brighton
Healthcare
From medical logistics to patient data visualisation and financial reporting, our healthcare portals empower public and private organisations.
Recent clients:
Liaison NHS

NHS Ayrshire and Arran

Finnamore Healthcare
Retail
We develop e-commerce portals, order-to-cash solutions, and content management systems for retail clients. Our solutions combine customer-centric design with financial compliance.
Recent clients:
Procter and Gamble

John Lewis

H&M
Publishing
Our publishing portals accelerate processes from subscription management to online orders and stock and inventory reporting. We've worked with leading publishers for 30 years.
Recent clients:
Oxford University Press

Hachette

Taylor and Francis
Finance
Working with both established banks and fintech companies, we develop portals for credit card management, GDPR compliance, customer service, and more.
Recent clients:
Bank of London and the Middle East

Lloyds Banking Group

NewDay
In need of an industry-specific web portal solution?
Frequently asked questions
Ask the web portal
development experts
These are a few of the queries we often receive about custom portal development. If you have any other questions, or simply want to know more about our web portal solutions, please get in touch.
How long does it take to implement a web portal?
Our project times vary depending on the size and complexity of the development effort. A simple portal could take less than a month, while a complex portal could take several months.
For longer projects, we often start by developing a proof of concept so the client can understand the features and benefits. Then we can deliver the full implementation in phases if that suits the client better.
What are your web portal development credentials?
Influential Software has developed portals for well-known companies including Procter and Gamble, Taylor & Francis, and NewDay.
Our developers frequently win awards for code quality and design. We have experience of developing in line with industry and legal standards for government, finance, and educational organisations.
Will my staff need training to use a web portal?
A custom web portal is designed with your users' skills in mind, so there should be no need for in-depth training. But it's often useful to give staff a quick tour of their new portal's features, so they can get started right away.